Ground Brisket Sliders with Caramelized Onions and Rosemary Mayo
Ground brisket sliders with caramelized onions and rosemary mayo on sweet hawaiian rolls. Perfect game day food!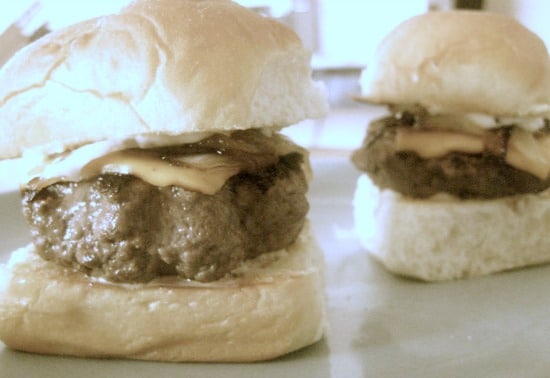 I am a Food Network junkie and Tyler Florence is one of my favorites. Ever since I saw his episode "The Ultimate Burger Bar" I have been wanting to try out some of his ideas. The first thing that caught my attention was that he used ground brisket instead of ground beef, claiming that it makes the "ultimate" burger.
WARNING: butchers think you have no idea what you are doing, and in my case refused to do it for me, when you ask them to grind you some brisket. I ended up borrowing my friend's grinder attachment for my KitchenAide mixer and ground the brisket myself. It was well worth the effort. It resulted in wonderfully beefy and juicy burgers.  But, 85% ground beef will work great too if you don't want to spend the extra bucks and time going through this step.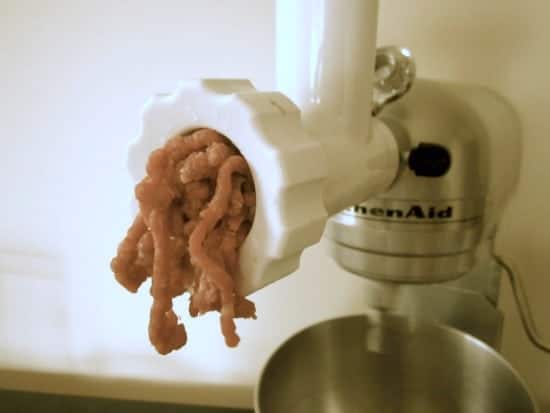 I made these for my husband this Sunday afternoon to enjoy while watching football.  They were a huge hit.  I think he devoured like 8 of them…  These would be just as good as regular sized burgers, but who doesn't love tiny sized food?!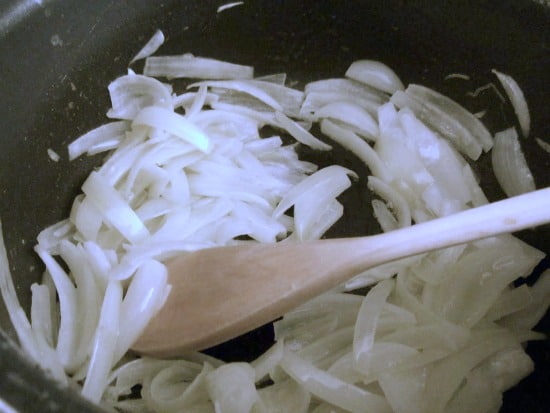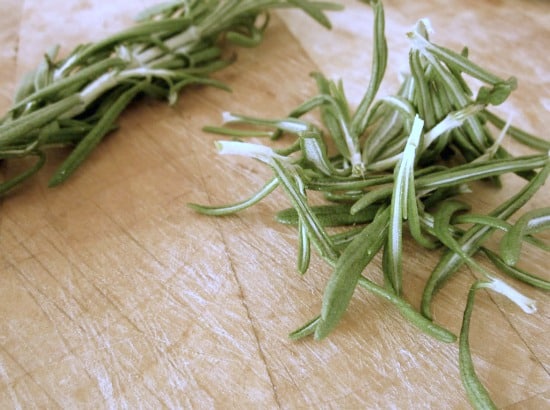 We think these are some of best burgers we've made or really eaten anywhere. The key here is the contrast of flavors. We like Kings Hawaiian Sweet Rolls for the slider buns. The sweetness and chewiness of those rolls makes the perfect vessel for the salty patty. The rosemary aoili is really the star of the show though! Paired with those jammy caramelized onions, it all just becomes quite the symphony for the palette!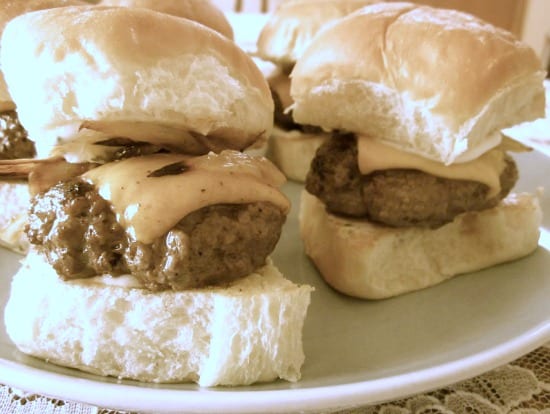 Ground Brisket Sliders with Caramelized Onions and Rosemary Mayo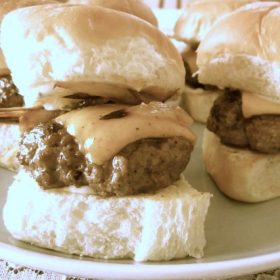 Ingredients:
1.5 lbs ground brisket or 85% ground beef
Salt and Pepper
1 tbsp Worcestershire Sauce
1 Large Yellow Onion
4 Tbsp Butter
2 Tbsp Olive Oil
1/4 cup Prepared Mayonnaise
1 tsp Fresh Rosemary
4 slices Sharp Cheddar Cheese
12 Kings Hawaiian Sweet Rolls
Directions:
Season the ground beef with salt, pepper and Worcestershire sauce. Give it about 3 turns in the bowl with your hands or a spoon. Lightly shape 2 oz portions into patties. Set patties aside to take the chill off while you prepare the onions and mayo.
Cut onion into 1/2 inch strips. Heat 2 tbsp of the butter and the olive oil in a skillet over medium heat.
Add onions and slowly caramelize while you finish preparing the rest of the components.
Finely chop the rosemary and mix it with the mayo.Heat a cast iron skillet on medium high heat with 2 tbsp butter. Begin cooking patties in the skillet, flipping after 2 minutes. Top each patty with 1/4 of a slice of cheese after flipping and cook for another 2 minutes. Cut rolls in half and assemble burgers with all the toppings.
All images and text ©
.