Learn how to make oven smoked ribs! No smoker required. These ribs come out tender, fall off the bone, and are packed with smoke flavor!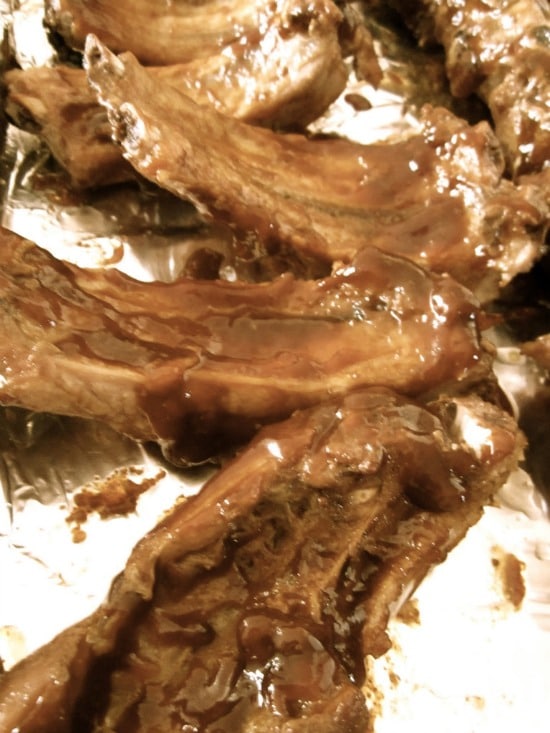 My husband has recently become a BBQ junkie.  It all started with a local place in my hometown, Roy's Pit BBQ.  It is insanely addicting and I think it is at least 95% of the reason he was so agreeable to having our wedding in my hometown.
So, since right now Sunday is football day in our house, I decided to make some game day food.  These are quick and easy homemade ribs done in the oven with all of the flavor of a fancy smoker.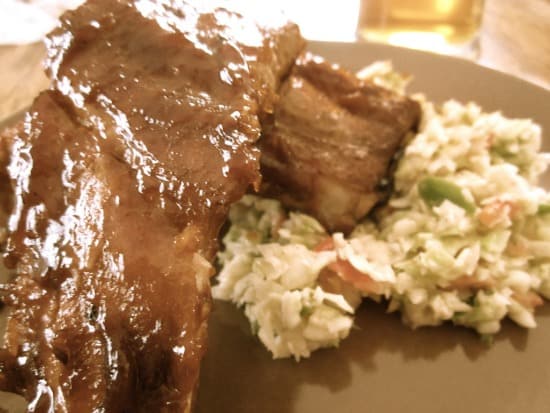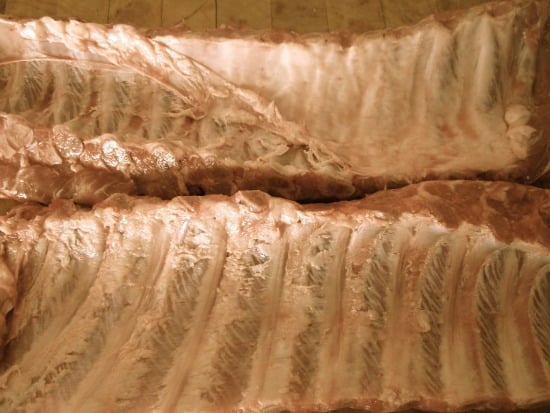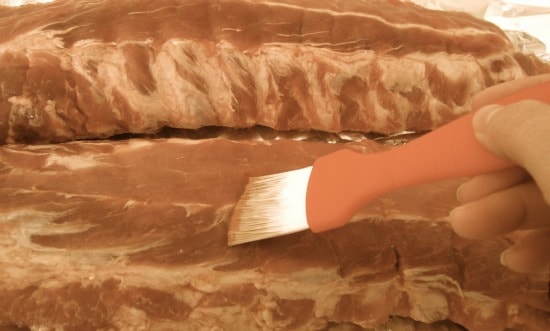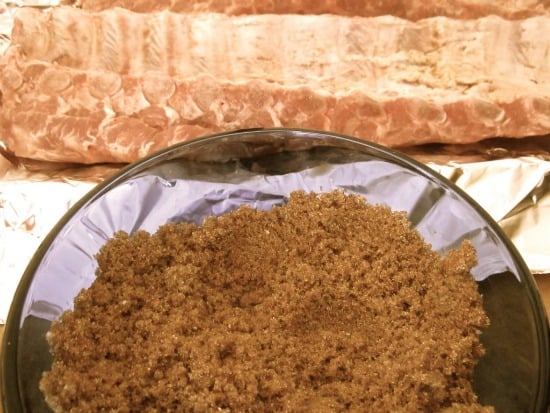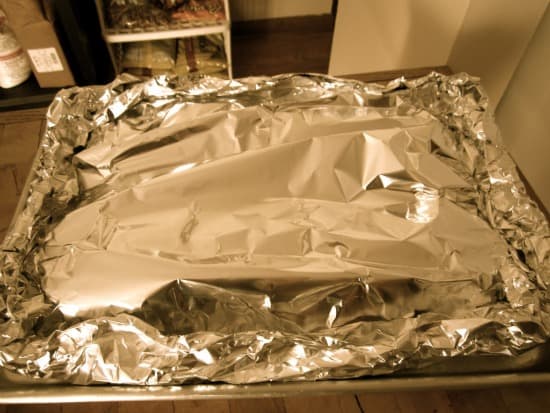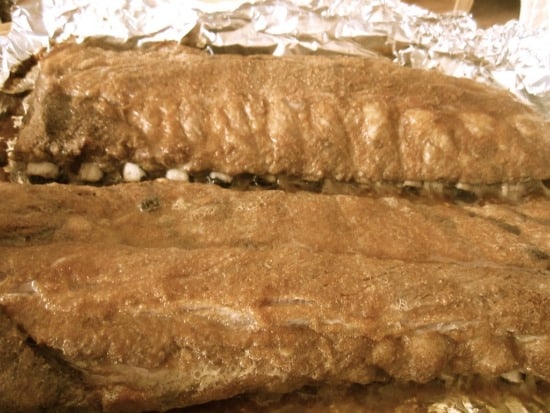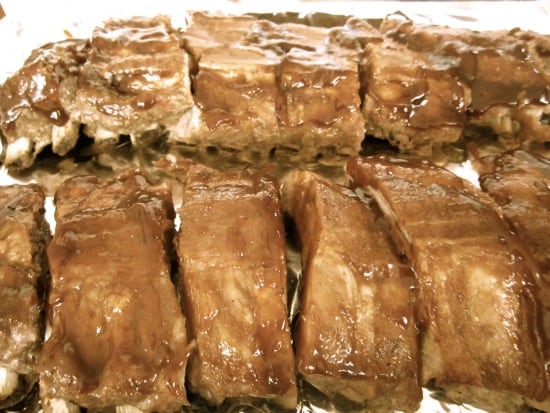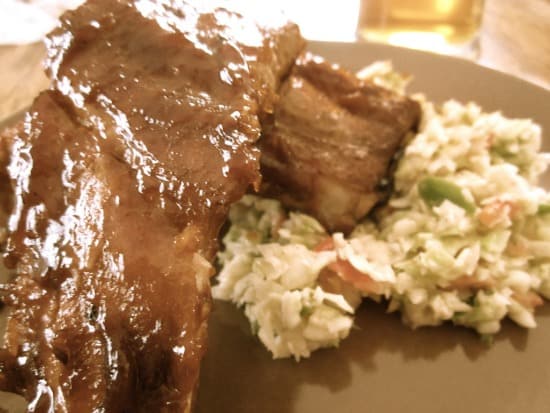 Baker Bettie
Yields 4
Hickory Oven Smoked Ribs
2 hrPrep Time
12 minCook Time
2 hr, 12 Total Time
Ingredients
4 lbs Pork Ribs
Hickory Liquid Smoke
3/4 cup Brown Sugar
1 tsp Cayenne Pepper
1 Tbsp Garlic Powder
2 tsp Salt
2 cups Hickory BBQ Sauce
Instructions
Preheat oven to 300 degrees.
Remove the tough membrane that covers the bony side of the ribs.
Brush both sides of the meat liberally with Hickory Liquid Smoke.
Mix the brown sugar, cayenne pepper, garlic powder, and salt together.
Rub both sides of the ribs liberally with the dry rub.
Place the ribs, meaty side down, on a baking sheet lined with foil. Cover the ribs with another sheet of foil and tightly crimp the edges.
Bake at 300 degrees for 2 hours. Remove the ribs from the oven and turn on the broiler.
Cut ribs into portions of 2 and brush BBQ sauce on one side. Put under the broiler for 6 minutes.
Remove from the over, flip, sauce the other side, and put back under the broiler for another 6 minutes.
7.6.2
7
http://bakerbettie.com/game-day-gourmet-oven-hickory-smoke-ribs/
[line]
[vc_row no_margin="true" inner_container="true" bg_color="#272727″ border="top" padding_top="8%" padding_bottom="8%"][vc_column width="1/1″ fade="true" fade_animation="in" fade_animation_offset="45px"][container class="center-text"][button class="mbm" href="http://eepurl.com/Tchy5″ title="Subscribe!" size="jumbo" shape="square" float="none" circle="true" icon_only="true" target="blank" info="none" info_place="top" info_trigger="hover"][icon type="envelope-o"] SUBSCRIBE VIA EMAIL[/button][text_output]
JOIN OVER 6,000 SUBSCRIBERS TO RECEIVE MORE FREE RECIPES, BAKING TIPS, TECHNIQUES, AND FOOD SCIENCE DIRECTLY TO YOUR INBOX! (emails are sent weekly)
[/text_output][/container][/vc_column][/vc_row][vc_row no_margin="true" padding_top="10px" padding_bottom="10px" border="none"][vc_column width="1/1″][line][/vc_column][/vc_row]