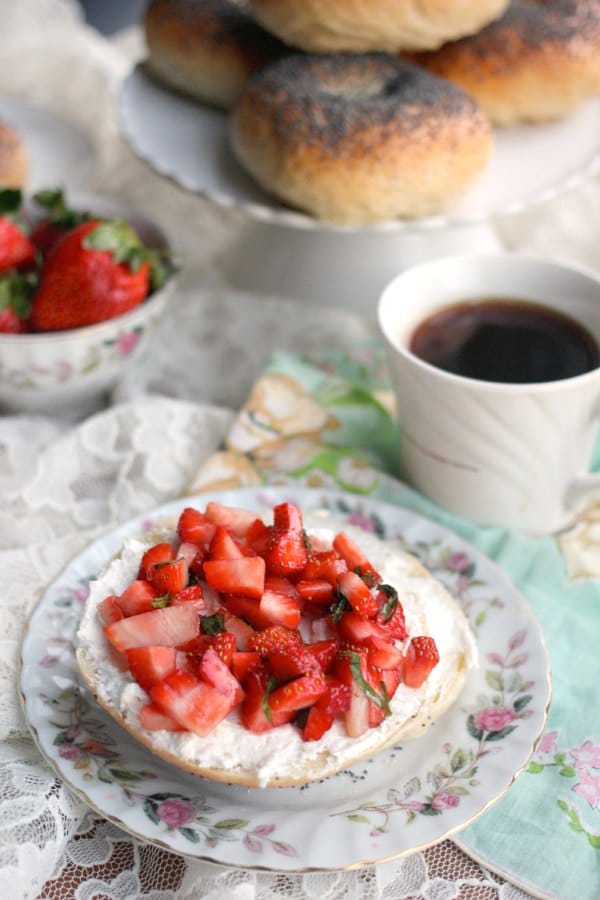 In my first few years of baking exploration I had a habit of avoiding yeast doughs completely. For some reason yeast just seemed like this really intimidating thing. This mysterious ingredient that was alive and therefore seemed super complicated to work with. So those first few years were sadly yeast bread free. No sweet rolls, no fresh sandwich loaves, no foccacia, and no homemade bagels. It was a sad time, friends. I didn't know it was sad. I didn't know what I was missing. But looking back it seems silly that I was so intimidated.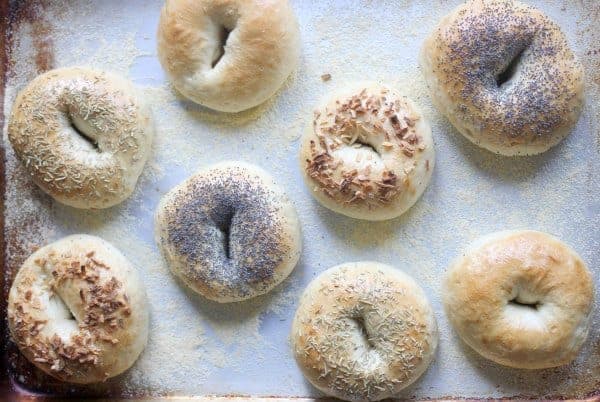 Thankfully that only lasted for first those few years. And in recent years I have filled my baking exploration with the amazing yeast bread world. Yes, it can be a bit complicated and finicky at times. But in general there is absolutely nothing to be intimidated by! I created this bagel recipe to be super approachable in hopes that advanced and novice bakers alike will try it and love it! There are not many things more exciting in my life than pulling fresh homemade bagels out of the oven. Is that sad? I don't think so! I say it's exactly the opposite. A life without fresh bread is sad. So don't make my mistake!
Head over to VRAI Magazine to check out our Issue II and my article about how I got to the place of finally feeling comfortable with yeast bread making and for details on how to make these handsome gents!
Click here for the article and recipe…