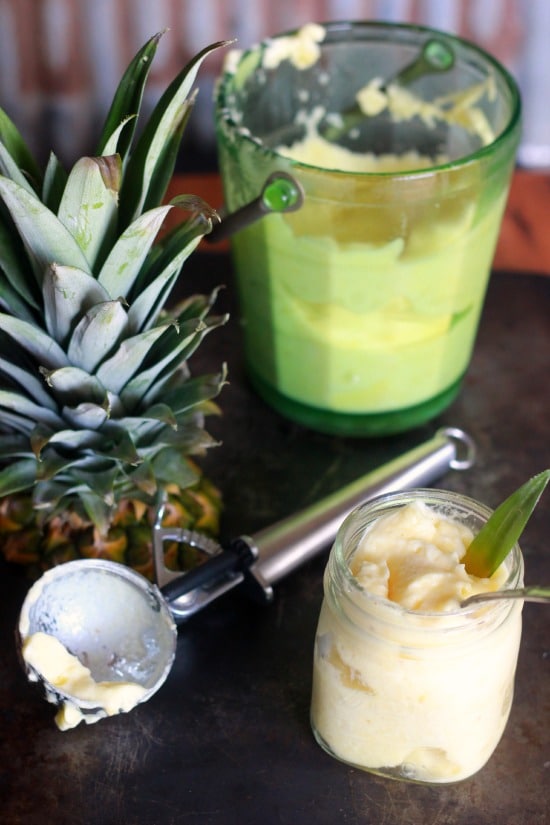 I don't know about where you live, but we have been boiling here in Kansas.  It. Is. Gross.  My job involves me being out in the community, in and out of my car, all day long.  By the time I get home I feel so sticky and hot that the last thing I want to do is turn on the stove or heat up the oven.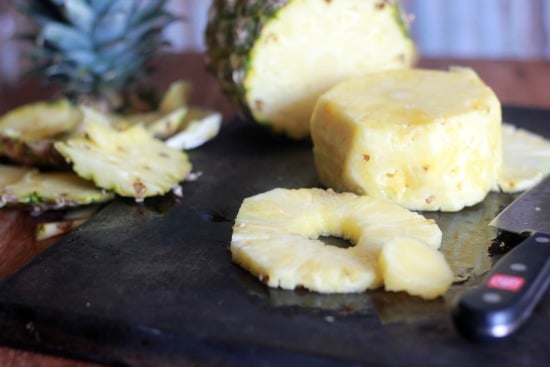 I have to admit, I am not the biggest fan of Summer at this point.  But then I have to remind myself of the wonderful things that summer does bring.  Like fresh pineapple.  There are very few foods (ahem, bacon) that I love more than fresh pineapple.  It is so amazingly sweet and juicy.  Way better than candy, I think. And today I discovered how amazingly simple it is to make pineapple sorbet, that is if you are comfortable cutting up a pineapple.  If you aren't, it is easy.  Here is how you do it…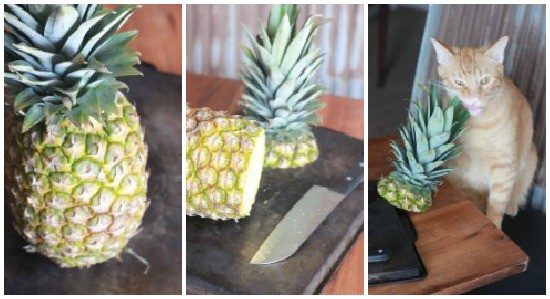 Start with a fresh pineapple
Cut the top off the pineapple
Give the top to your cat to gnaw on to distract them from jumping in your pictures (optional)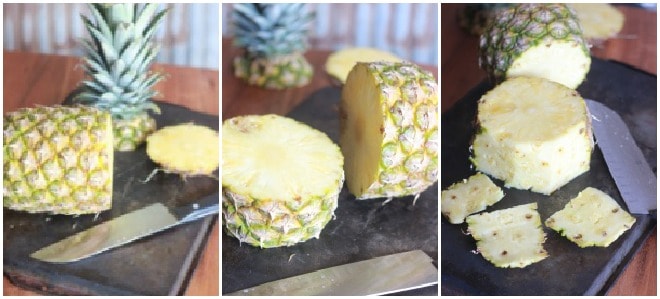 Cut the bottom off
Cut the pineapple in half
With a sharp knife, carefully carve the skin off the flesh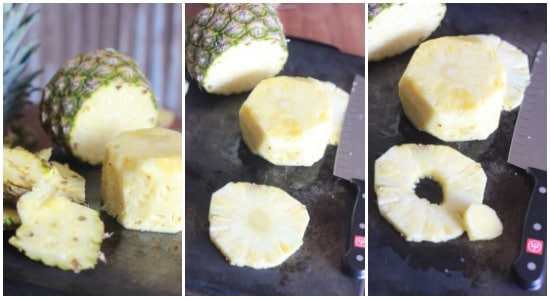 After the skin is removed, clean up any spines that are left on the flesh
If you want pineapple rings, cut the flesh into then slices
Carefully cut out the core from the center of each ring and remove
If you want chunks and not rings, cut the flesh into 4 large chunks around the core (think how you would cut a mango)
Cut the pineapple meat into desired size chunks, discard the square core
If desired, lay flat on a baking sheet and put in the freezer
Once frozen, place in an airtight container in the freezer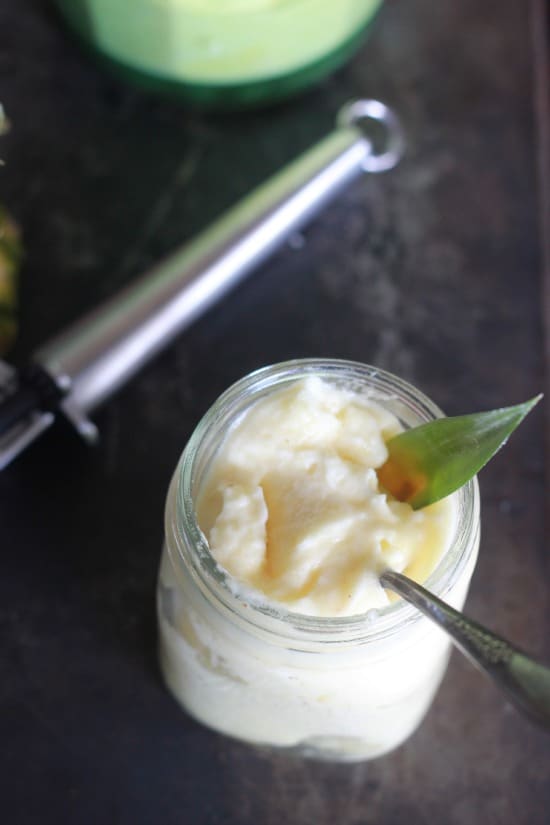 This is what I like to call a "non-recipe."  Really all you need to make this is 1 ingredient… pineapple.  But I did add just a bit of honey and cinnamon.  Not enough to overpower the fresh pineapple taste, but just to give it a hint of something.  Cinnamon and pineapple is an amazing combination if you have never had it.  I don't know why I don't put these two things together more often!
Here's to escaping the heat as much as possible!
Fresh Pineapple Sorbet 
1 large pineapple
2 tbsp honey
1/4 tsp cinnamon
Cut pineapple into large chunks
Put all ingredients into a blender or food processor and blend until smooth
3. If you have an ice cream freezer…
Freeze according to the manufacturer's instructions
Serve as soft serve, or place in your freezer to harden farther
3. If you do not have an ice cream freezer…
Put the mixture in a bowl in the freezer for 3 hours to partially freeze
Take out of the freezer and stir thoroughly (breaking up the ice crystals) about every 1-2 hours until too difficult to stir
Store in an airtight container in the freezer.