Orange Chicken Cauliflower "Fried Rice"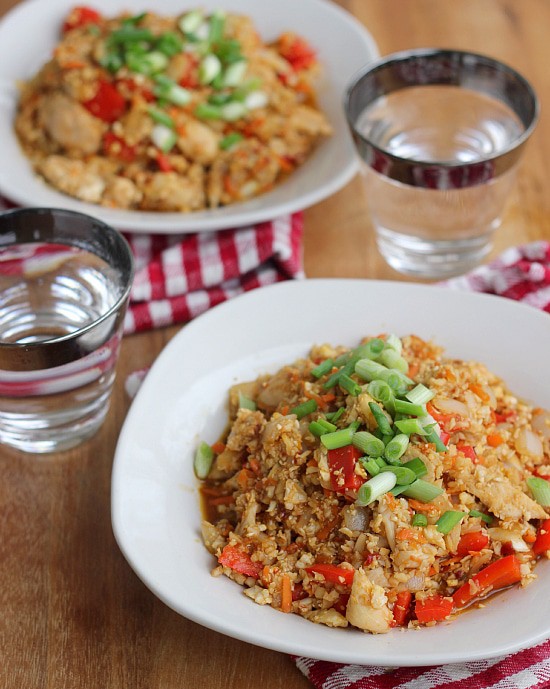 You may not realize through the blur of butter and sugar on this blog that I do enjoy eating healthy. I actually prefer it. I think a combination of healthy meals mixed with a treat here and there is the perfect balance. That is why I am really excited about my new partnership with MOTTO. MOTTO is an online fitness hub that helps those who don't have time or can't afford to go to the gym find the resources they need to reach their goals.  They've taken the features from our neighborhood gyms and put them in the cloud.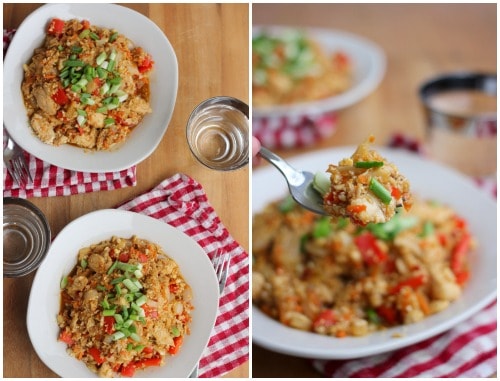 MOTTO and Baker Bettie have paired up to bring their readers simple, healthy, and inspiring recipes. First up, Orange Chicken Cauliflower "Fried Rice." It can be difficult in my house to create a meal that satisfies my desire for something healthy and my husband's taste for big and bold flavors. This meal comes together in a flash and will satisfy the range of taste buds.