Life is back to it's crazy hectic ways again. School all day, work all night and little time for my own personal baking and cooking. But that doesn't mean I haven't still been feeling inspired and doing my meditating about life. While I'm at work I jot down thoughts and inspiration on little slips of receipt paper. It's the life I'm living. I find little time and ways to still focus on my passions in the few spare moments I get. So I wanted to do a little writing today about life and things that are inspiring me. I hope that's okay with you. We're getting deep.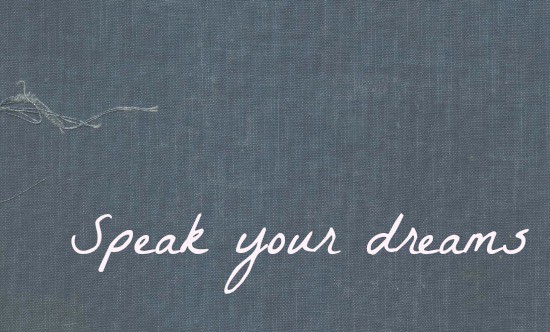 I've been thinking about dreams a lot lately. Not the kind of dreams you have when you're sleeping. But the ones you have about your life. The kind that you say to yourself and usually to nobody else. But the last few years I have been realizing that that part, the speaking of your dreams part, is pretty crucial in the dream becoming a real possibility. At least for me. There is just something about saying it out loud to someone that makes it start to feel real. And there is also a sort of accountability that comes along with working to pursue the dream once it is spoken about. And that can be scary. Really scary.
So I'm making a commitment to talk about my dreams more. It is something I've already been working on, but I could still do better. Usually part of the difficulty is knowing exactly what the dream is. But the more I talk about it, the more it starts to develop. Just like with my blog. Originally the dream was just to write a decent food blog that didn't look like I had no idea what I was doing (even though I don't.) But that dream has evolved to include making a little bit of an income from it, to making a substantial income from it, to adding other projects like e-cookbooks or maybe a real cookbook someday. The more I dream and talk and gain, the bigger the dream becomes. And I'm realizing that living a dream isn't just something that other people do.  It's what I can make happen for myself. And it all starts by talking about it. So I'm committing to doing that. This. This is my dream. This blog. My baking and cooking. I dream of making it my life and being able to be as crazy busy as I am right now but with this. It is my dream and I'm committed to making it work.
Hopefully I'll get some time to bake in the next few days but until then, here a few things that I am currently inspired by…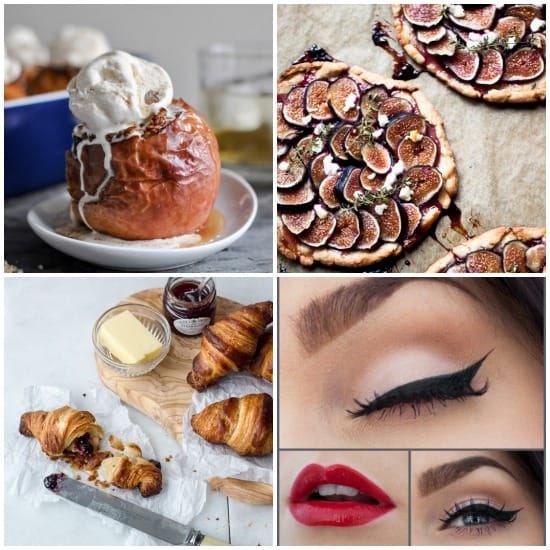 Learning Inspiration: Tutorial on how to make croissants from Top with Cinnamon. This girl is a crazy good baker, and blogger, and photographer. She's also a great teacher and teaching about food is one of my passions. Learning how to make croissants is one of the biggest things on my intimidating kitchen knowledge list. I am going to tackle this soon thanks to this post that makes it look approachable! 

Savory Inspiration: Pulled Pork Stuffed Sweet Potato from The Novice Chef. Wow. Just wow. That looks sooo good. We have definitely been missing Kansas BBQ since moving to Philly. I love the idea of stuffing a baked sweet potato with some sweet and spicy BBQ pulled pork.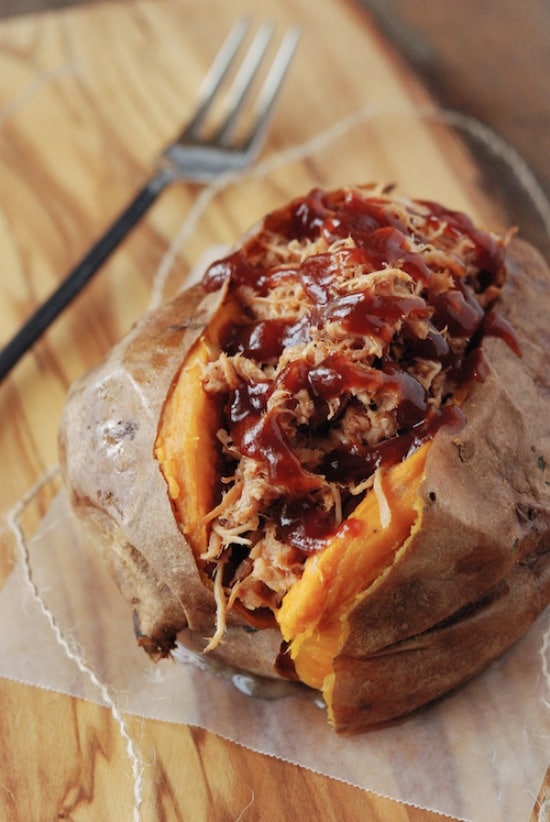 Pin-Up Inspiration: Halloween inspired photo of Lillian Wells. Just to state the obvious, I absolutely love classing pin-up style. Ms. Wells is just perfect here. Absolutely adorable.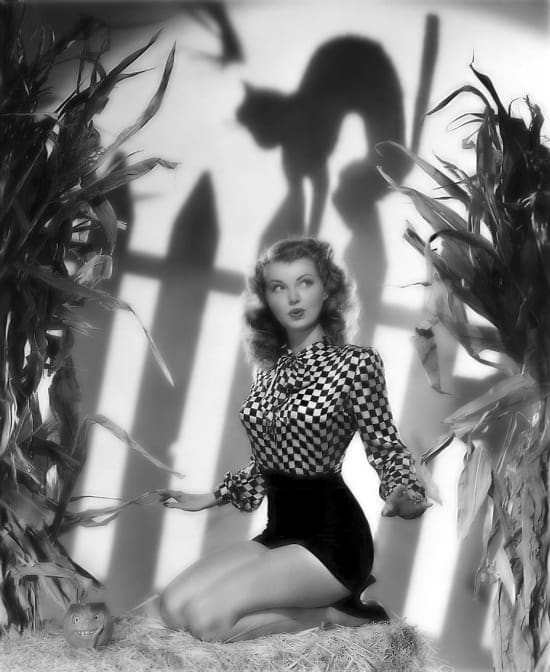 Photography Inspiration: I just discovered this food and photography blog, Have A Yummy Day. It is curated by a chef from Stockholm and a food photographer from New York. The food and photography is so rustic and vibrant and I feel absolutely inspired by each post. Check them out!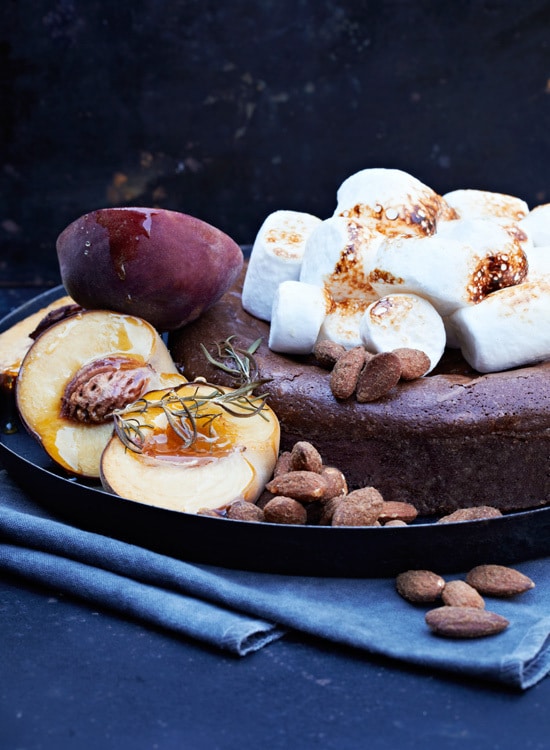 Cosmetic Inspiration: I am loving this simple but dramatic cat eye and red lip right now from Linda Hallberg. Glamorous!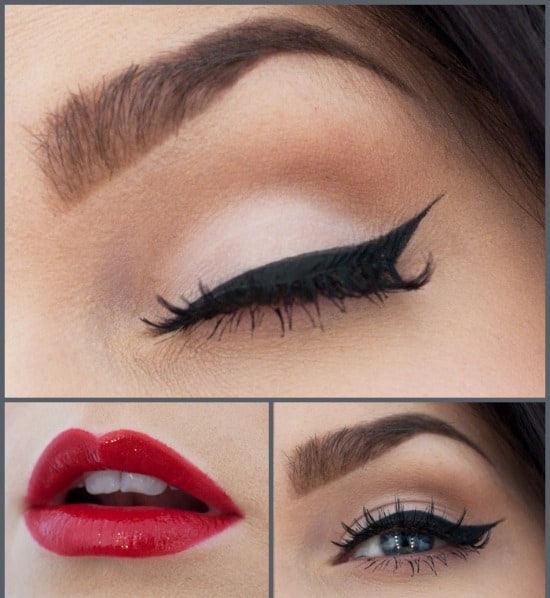 Baking Inspiration: Fig Tartlets with Herbs and Honey from Yummy Supper. These tarts and figs are absolutely gorgeous! How comforting does figs, goat cheese, honey, and thyme sound? SO comforting!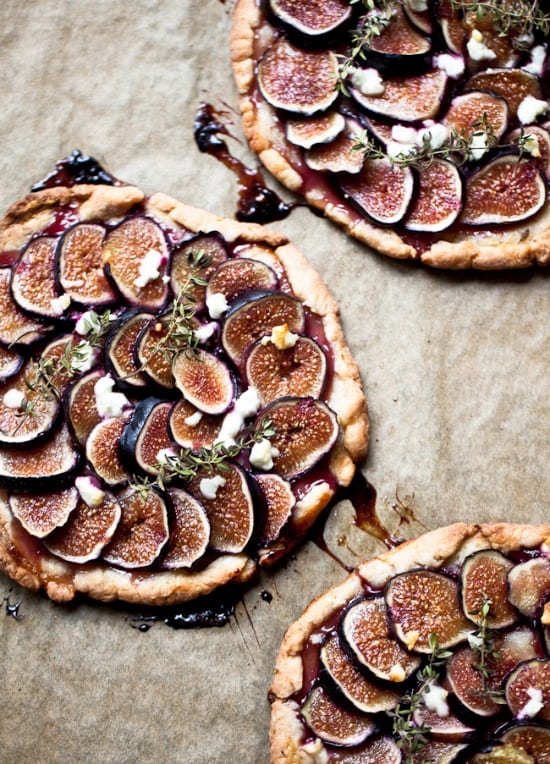 Vintage Kitchen Inspiration: Just like everyone ever, I dream of having tons of vintage pyrex for my perfect vintage kitchen. But I love the idea of having this piece of art instead. This poster from PoconoModern is adorable and the perfect kitchen art!
Follow Your Dreams Inspiration: Vegan and Gluten Free Halloween E-Cookbook from Fork and Beans. My girl Cara is totally following her dreams right now and she's starting with her adorable obsession for all things Halloween with this amazing e-cookbook of halloween treats. I'm so proud of her and all she's doing. You HAVE to check out her amazing blog!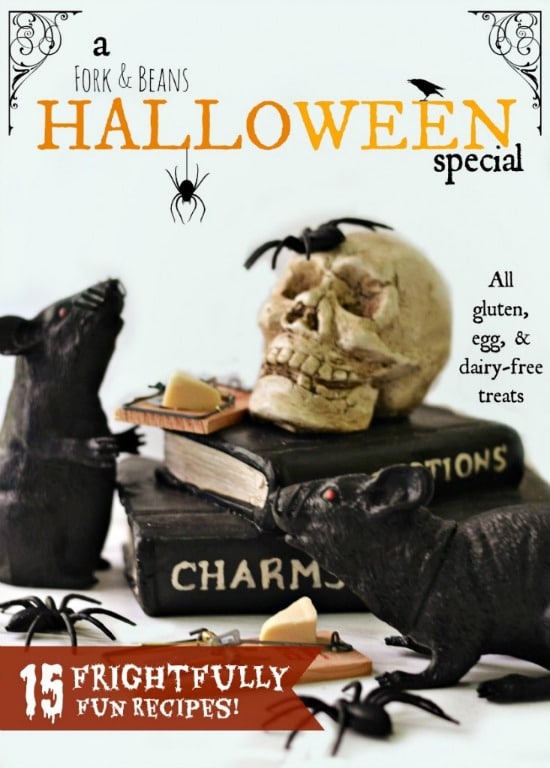 Reason For Living Inspiration: Bourbon Baked Apples from How Sweet it Is. It's like apple crisp. Baked inside an apple. Covered in bourbon. Topped with ice cream. I just can't even… I don't have words.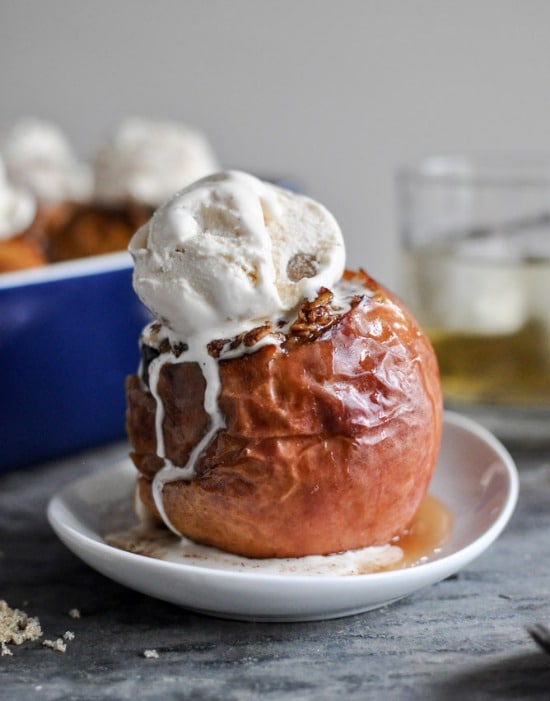 Hope you are all having an amazing and inspired week. New treats coming up soon!