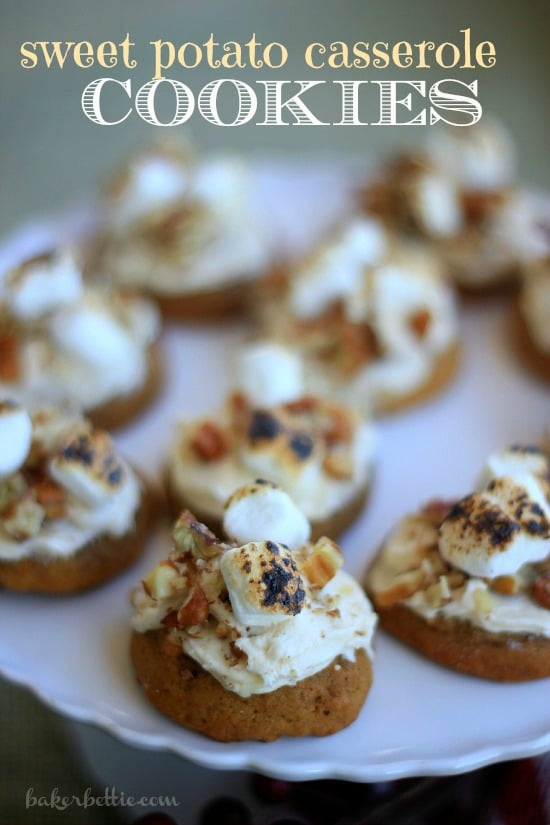 Thankful for…
A snuggly bed at night.
A loving husband to wake up to in the morning.
Hot coffee to start the day.
Runny eggs and toast for breakfast (or dinner…)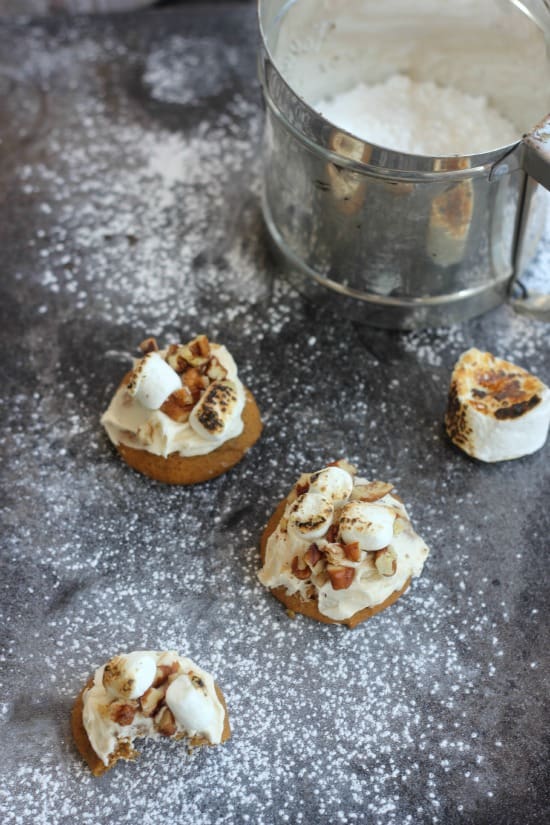 A job that pays the bills and gives me holidays off.
A boss who is respectful and supportive.
Co-workers that are hilarious, fun, smart, and helpful.
Clients who teach me compassion, understanding, and patience every day.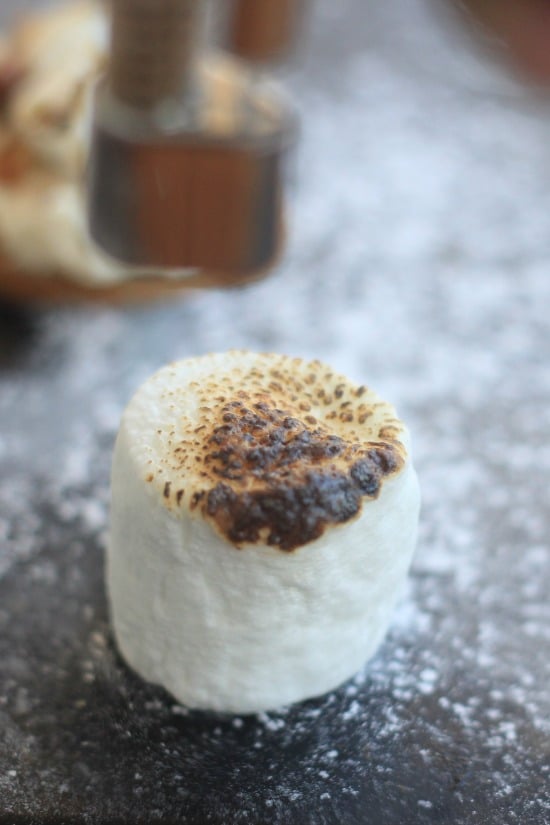 A family filled with love, support, diversity, and fun.
A creative outlet through cooking, baking and my blog.
My beautiful readers who bring me so much joy.
And countless "little things" that I really cannot take for granted.
A perfect example being: My culinary torch. I should probably be concerned about how much fun I have torching things in the kitchen with it. But I'm not. So I will definitely continue to torch some marshmallows and be thankful for all the "little things" in life as I eat tiny charred pieces of heaven.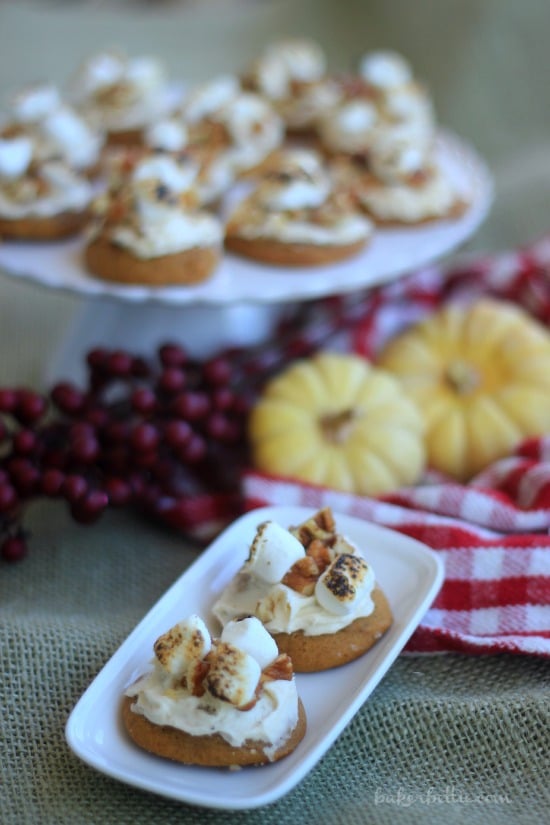 Sweet Potato Casserole Cookies
Ingredients
for the cookies
¾ cup vegetable shortening
¾ cup brown sugar
1 egg (or equivalent egg replacement, I used ener-g)
1 cup mashed sweet potato
1 tsp baking soda
½ tsp kosher salt
1 tsp pumpkin pie spice
2 cups all-purpose flour
maple buttercream
½ cup unsalted butter (i used non-dairy earth balance but regular butter is fine)
1½ cup powdered sugar
¼ tsp maple extract
toppings
chopped pecans
mini marshmallows
Instructions
for the cookies
Heat oven to 350F
Cream together butter and brown sugar in a large bowl
Add egg and sweet potato and beat until combined
In small bowl combine flour, baking soda, salt and pumpkin pie spice
With mixer on low speed, add flour mixture in small batches to large bowl until well mixed
Use a small cookie scoop and drop rounds onto baking sheets.
Bake for 10-12 minutes until golden brown
Cool completely before frosting
makes about 3 dozen 2 inch cookies
for the maple buttercream
Beat together the butter, powdered sugar and maple extract until light and fluffy
to assemble
Frost each cooled cookie with maple butter cream
Sprinkle with chopped nuts
Top with a couple of mini marshmallows and char with a culinary torch or a lighter
[subscribe2]