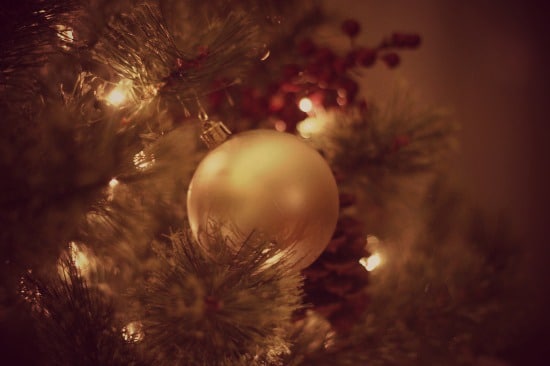 dear husband,
Today we are spending our 4th Christmas together. I remember the first year I brought you home. We had really only been together for a few months, but at the time that didn't seem weird to either of us. I think we both already knew that this would be the first of many many Christmases we would spend together.  I never doubted bringing you home so soon.
So here we are, already at our 4th… our 2nd as husband and wife.  I am so excited to get to spoil you this year, since you have never really let me do it before. By the time you are reading this you have already opened a few gifts from me.
#1: The newest Muse CD. When you opened it, you didn't know that it was forshadowing of the gifts to come. I'm sure you loved the gift, but you would love it even more when you found out why I got you this CD.
#2: A note with a promise that you and I are going to take a trip in the Spring like we have been talking about. You have been trying to buy tickets and I keep telling you to wait. Well this is why. In March we are going to your favorite city, Chicago.
#3: Tickets to see Muse while we are in Chicago. We both agreed during the first few years we spent Christmas together that we wouldn't exchange gifts. Stuff isn't important to us. But making memories definitely is. I wanted to get experiences as your gift this year. I know that this gift will last forever in our memories.
#4: A box with a little note instructing you to come to my website. I wanted to give you the last part of the gift here because it will take a little bit of explaining. I found out after I had planned our trip to Chicago that you were really wanting to go see the Northwest. You kept sending me flight deals to Portland, OR and Seattle, WA. Had I known this when I originally planned the trip I would have started there.
After contemplating this for some time and doing some research, this is what I have come up with. The day after we see Muse perform in Chicago we are going to go to Union Station and get on a train. The train is called "The Empire Builder."  The train will start traveling north through Milwaukee and passing through southern Wisconsin and the upper Mississippi River. The train will continue through North Dakota and Montana and will stop at several locations in Glacier National Park.  It will continue through Idaho and Washington and finally stop at Portland, OR.
This will take a little over 2 days. And during this 2 days we will have a relaxing trip filled with amazing views of the Northwest from the observation car, great food and wine tastings from the dining car, and our own little roomette where we can even get some private rest. We will have time to just enjoy each other's company, watch some shows or movies on our tablet, meet new friends, and relax. When we arrive in Portland we will part with the train and explore the city for the next few days.
So there it is. Merry Christmas, darling. I love you so very much. I can't wait to make these memories with you. And selfishly, this is a gift for me too. Traveling and making memories with my best friend, my love, my husband, is the best gift I could ever ask for. I hope you think so too.
love,
your wife