I have been meaning to give you all a peek into our new home and an update about how life has been going here in Philadelphia. We moved just about 3 weeks ago and life has really been a whirl wind since then. Just two days after unloading our moving truck I drove into New York City to pick up one of my best friends for a bachelorette party in Cape Cod for our other best friend. We spent an amazing weekend together. I hadn't gotten to spend this much quality time with these two in years. I can't even express how exciting it is to be within driving distance of two of the most important people in my life (one in New York, the other in Providence). So exciting!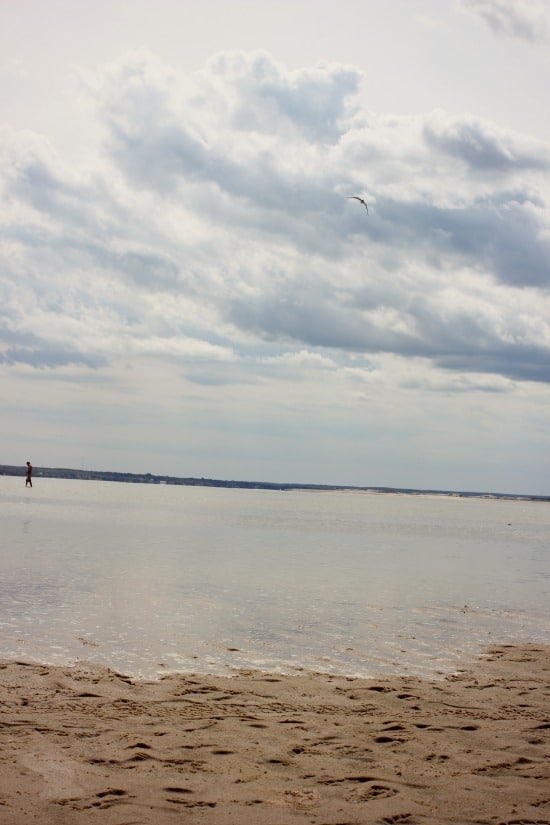 My husband got stuck with lots of furniture building projects while I was off relaxing. What a trooper! When I got back we spent the next week and a half getting everything organized and learning about the area we are living in. We are living right at the edge of two pretty cool areas in Philadelphia. Just a few blocks to the South of us is Old City which is (as the name suggests) the oldest part of the city and where most of the historic sites are. This area also has tons of cool bars, restaurants, and shopping. I really love this part of the city. You can just feel the history.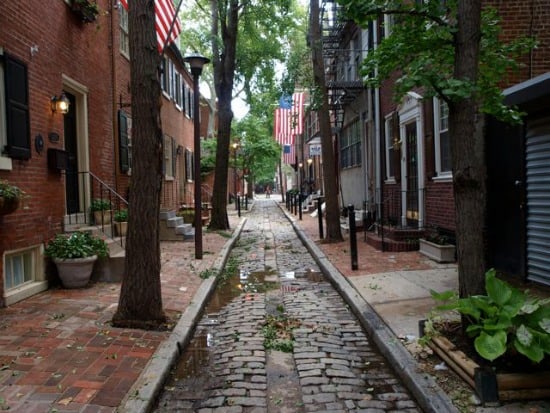 I had to go to the post office the other day and just put it into google maps to find the closest one. This is what I strolled up to…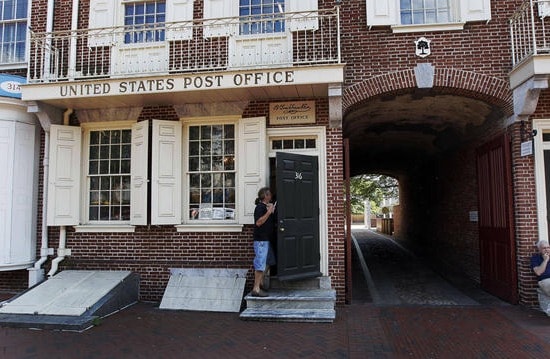 I seemed to be the only one amongst all the tourists to actually be using it as a real post office. After doing some research I have learned that this post office, named the B Free Franklin Post Office, isn't actually a historic site. Rather it is a post office commemorating Benjamin Franklin as the first post master and is made to look and run like a colonial post office. Still pretty cool. And apparently the building it is in was actually owned by Franklin at one time.
Just to the North of us is Northern Liberties. This is a newer up and coming part of the city. It has recently been revitalized and is now filled with lots of young professionals and artists. We haven't explored this area quite as much as Old City yet, but it seems to have lots of interesting bars and restaurants.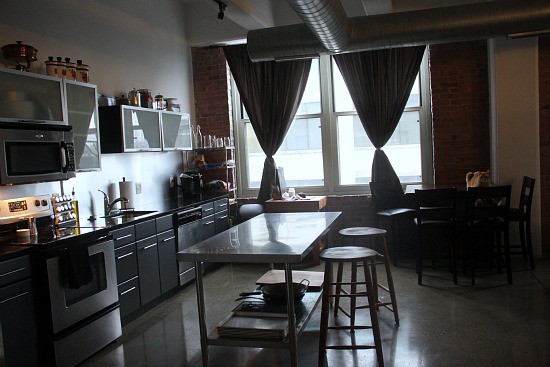 After a week and a half of getting to know the area a little bit, we hopped a plane and were right back to Kansas in my hometown for the wedding of my bestie! It felt strange to be back in Kansas as a guest and not as a resident. But the wedding was a blast and the weekend was sadly over before we knew it.

After getting stuck in Kansas for another night due to weather on the East coast we were back to our new home and our crying kitties who were starved for attention.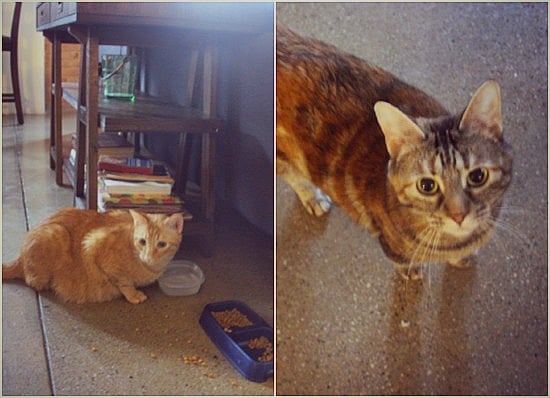 Chris started his new job this week and has been adjusting to the rush hour driving while I have been searching to find myself a job.  So the search and endless filling out of applications continues. Man I hate applying for jobs, but I'm excited to see where it takes me!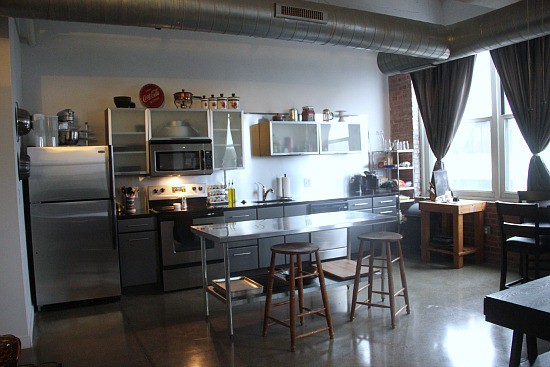 Along with my endless job search, I have been cooking more than ever in this AH-MAZ-ING open kitchen with crazy amounts of window light! And I've also been setting aside a few hours each day to working on the blog. I've finally started generating a bit of income from it and I've been working hard to continue to increase my traffic and improve my SEO. It is so exciting to see my hard work finally paying off (literally) and I hope that one day this income will be substantial enough to rely on.
Overall, we are loving Philly so far. We still have a lot of adjusting to do and people to meet seeing as we only know about 2 people here so far. But I suspect my husband's man cave set up will attract some people for sporting events and such. And I'm sure I can bribe some people into being our friends by luring them with my cooking and baked goods. Is that sad…?
But in all seriousness, I can't wait for this to truly feel like home and I know it will soon.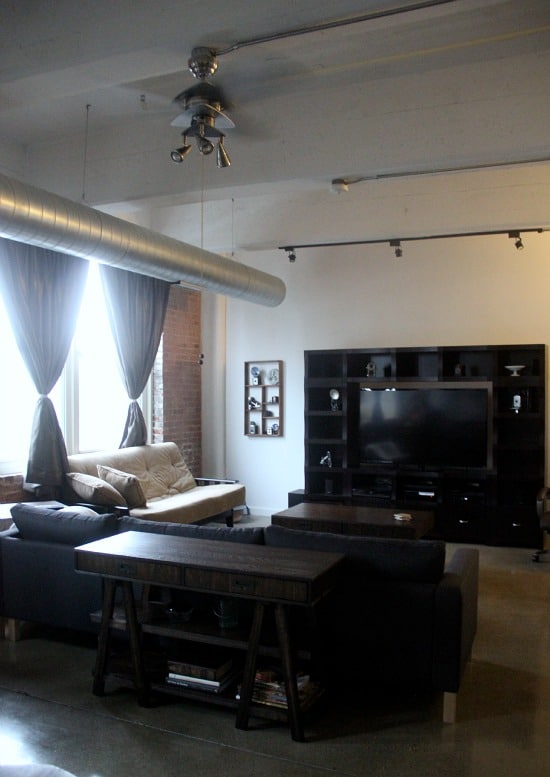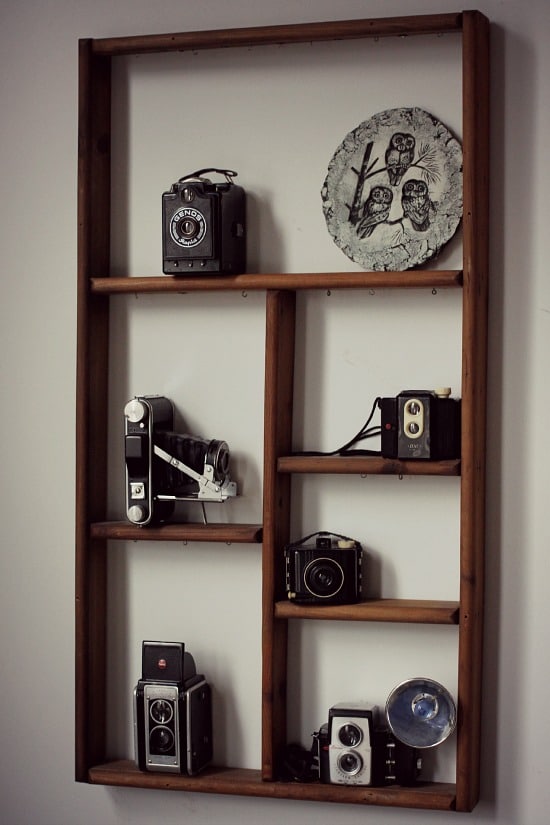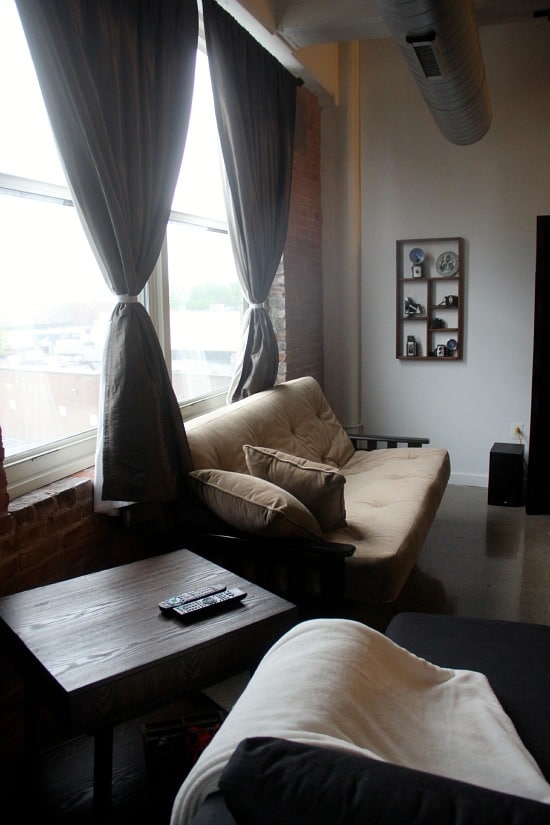 Thanks for letting me share our new home and life with you all!