Baker Bettie's Top 13 of 2013!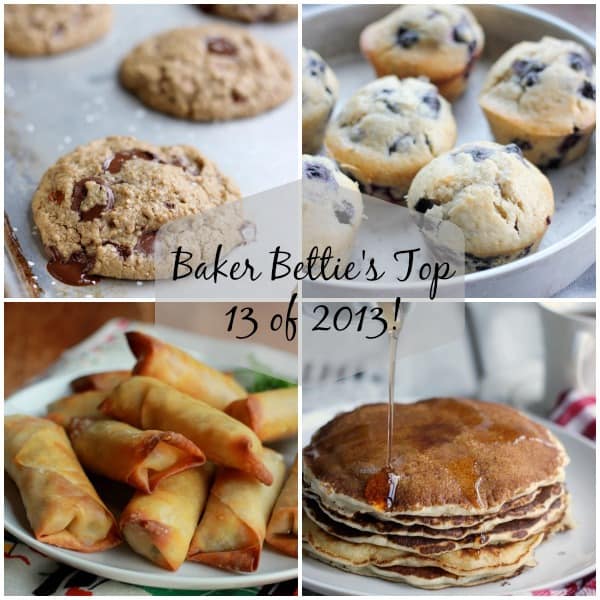 Hello friends! Happy happy New Year to you all! A new year brings so much anticipation for me. It feels like a blank slate. Like anything can happen. It feels like hope, and excitement, and rejuvenation! But before I start going full force into 2014, I want to take time to reflect on 2013. It was a great year. It brought new friends, a new home, a new city, new jobs, new goals, and a new perspective on life. This blog has grown exponentially this year and has even started making a decent income! Thank you to each to everyone who comes here, reads my random stories, tries my recipes, and shares the site with friends. Thank you for being here for 2013, and I hope you stick around for 2014 and years to come!
Here is a look back to just a few of the posts from 2013. These are the most trafficked, commented, and shared posts from 2013. Happy New Year to you!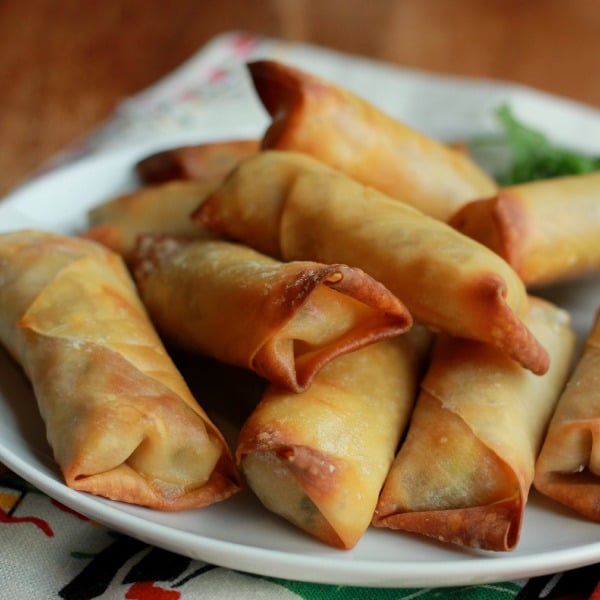 #13: Baked Cheesy Chicken Eggrolls
Not many savory recipes make it to Baker Bettie because I really suck at patience. I can't ever take the pictures before I just start devouring everything. Luckily, I snapped a few quick photos of these before Mr. Baker Bettie and I destroyed them because you all have been loving them! Maybe a 2014 resolution needs to be more patience with eating my dinner so I can share more with you. That might be a difficult one, but I'll try!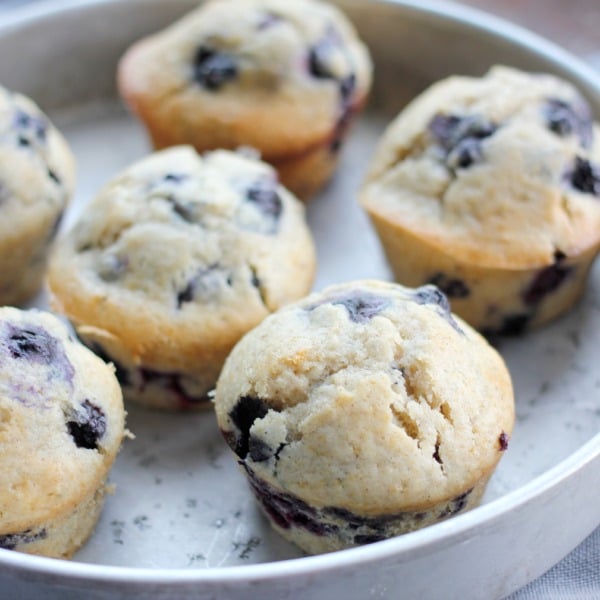 #12: Perfect Blueberry Muffins
Blueberry muffins are my childhood. They are so nostalgic for me and must also be nostalgic for a lot of you too! These muffins aren't overly fancy. Just the classic blueberry muffin and that is just perfect!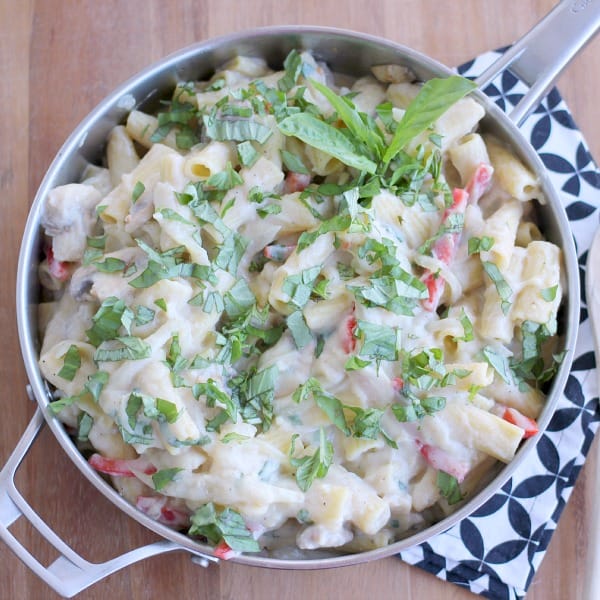 #11: Creamy Cauliflower and Basil "Alfredo" (vegan)
Cauliflower became a thing this year. So naturally this post also became a thing this year. The sauce is made almost completely of cauliflower and it is insanely delicious, creamy, and tastes totally bad for you. Cauliflower is crazy versatile and this sauce is just one of the many things it can do!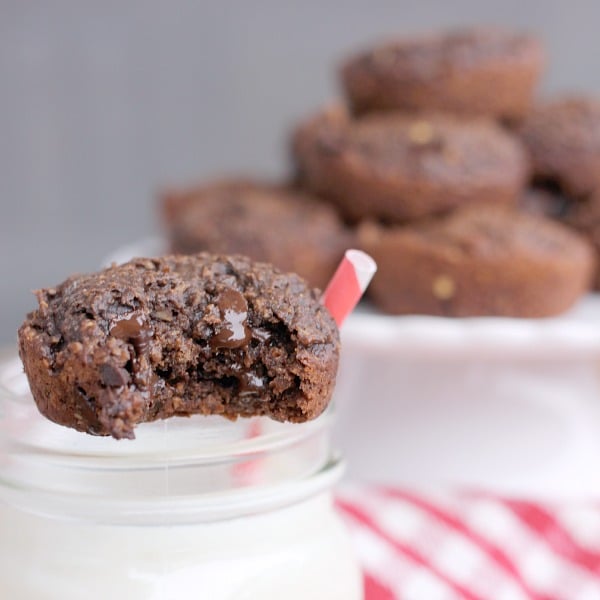 #10: Peanut Butter Oatmeal Brownie Bites (gluten free, vegan)
This is one of those rare recipes that is gluten free and easily vegan without any weird ingredients and it actually tastes awesome! It's filled with peanut butter, chocolate, oatmeal, and vanilla yogurt. Perfect for taking to a party when you have varying dietary needs!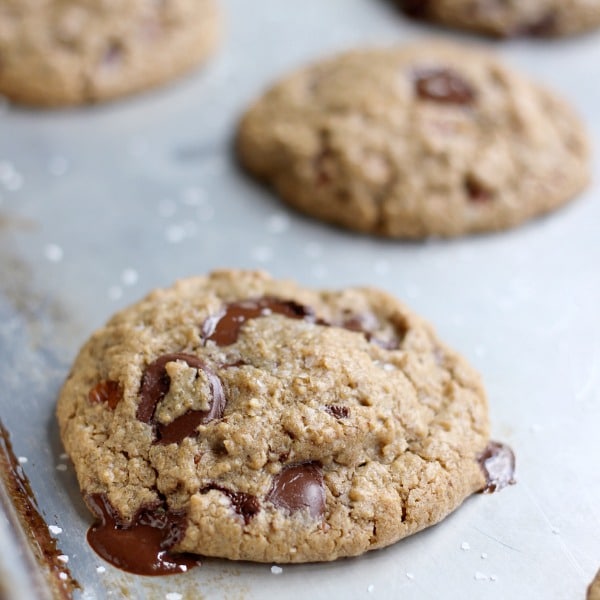 #9: The Best Chocolate Chip Cookies
I broke down this year and shared this recipe I have guarded for some time. Sharing is caring, so I did just that! These are *THE* cookie. This is what I'm known for. This is my life accomplishment. These cookies. They are just the best thing ever. I gave you a very detailed tutorial because everyone who tries to make them says they are never as good as mine. It's hard to explain every nuance of making these cookies. But I promise the labor is worth it. No other cookie ever compares.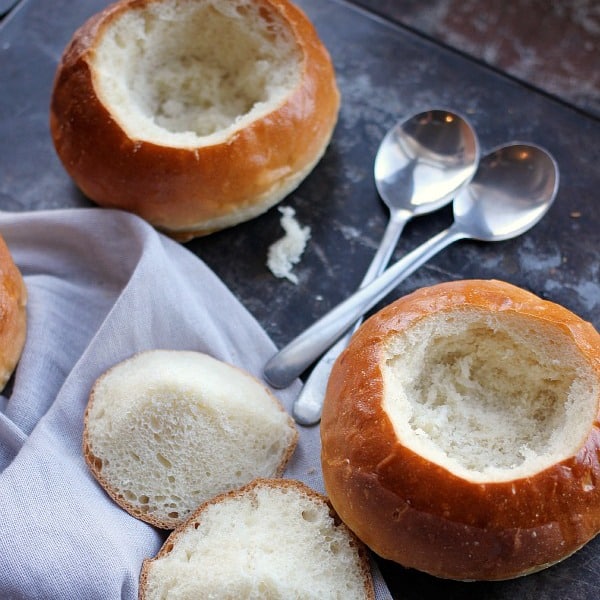 #8: Homemade Bread Bowls
Hot soup in the winter is the love of my life. Hot soup in the winter in a homemade bread bowl is my soul mate. I totally get why this recipe blew up this year. It deserves it. Just like your soup deserves these perfect little bread bowl homes.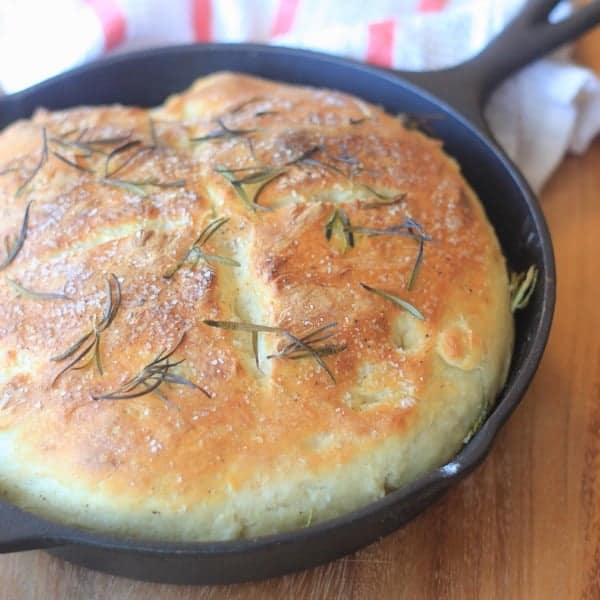 #7: Easy No-Knead Skillet Bread
I mean… it's homemade bread. Cooked in a skillet. With only 6 ingredients. The popularity of this recipe in 2013 is a no brainer. This is my go-to recipe when I want fresh hot bread with no fuss. It is always sure to please! Be careful though. It is really easy to eat the whole loaf by yourself in like 2 days… Not that I've ever done that or anything.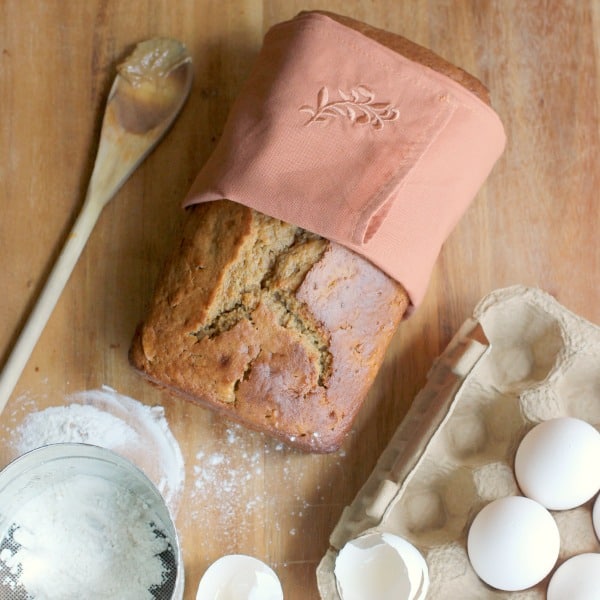 #6: Basic Quick Bread Adaptable for Sweet or Savory
I created this base recipe to be adaptable for sweet or savory applications. I made an apple cinnamon version in this post but have used the base for quite a few variations. Cheddar jalapeno, lemon rosemary, cranberry walnut. The possibilities are endless which is probably why this post has been so popular this year!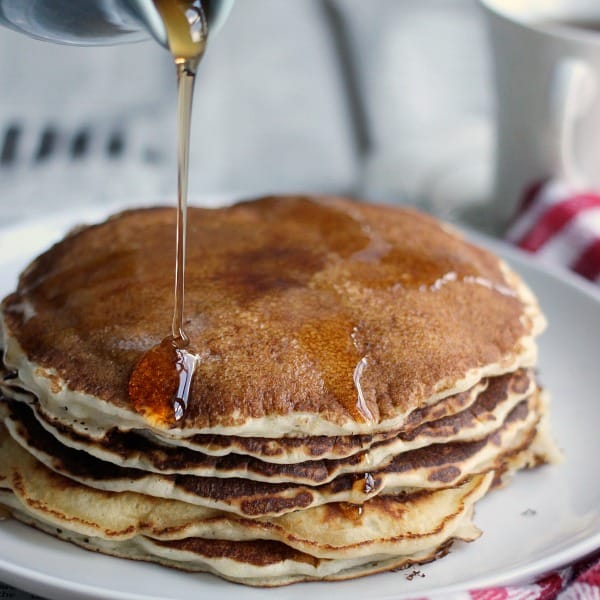 #5: Five Ingredient Classic Pancakes
These pancakes are simple, classic, and just perfect for Saturday morning. I broke down the basics of pancake ingredients to create this fool proof recipe!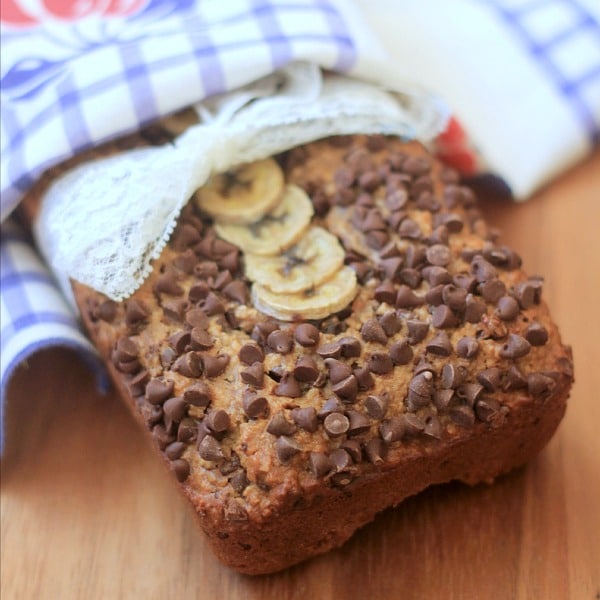 #4: Oatmeal Peanut Butter Chocolate Chip Banana Bread (gluten free, vegan)
I am pretty damn proud of this recipe creation. This was one of those aha! moments. I created this bread using very few ingredients that most people probably already have in their pantry and it just so happens to be gluten free and vegan. It isn't one of those vegan or gluten free recipes that has any weird ingredient in it and it definitely doesn't taste like an alternative recipe! Whenever somebody asks me what they should try to make for their gluten free friend I recommend this recipe hands down. This bread is awesome!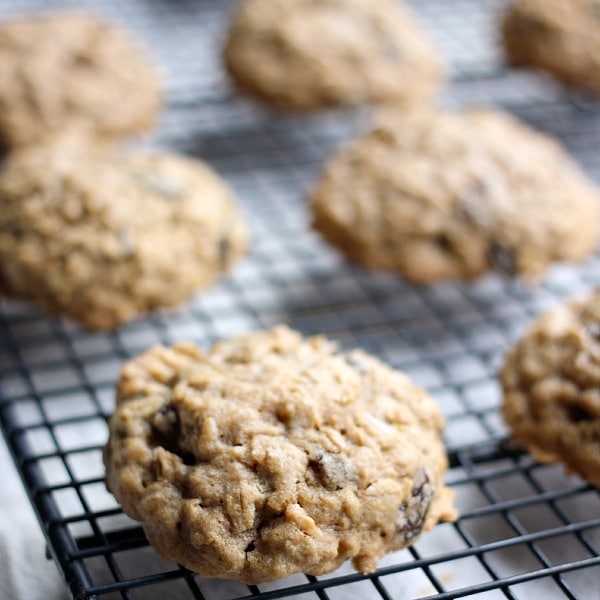 #3: Perfect Oatmeal Raisin Cookies with 6 Ingredients
I did a series of basic recipes on my blog this year and they turned out to be quite popular. This was one of the last in the series. A very simple oatmeal raisin cookie recipe that is just perfect. Oatmeal raisin cookies are highly underrated in my opinion. To people who don't like raisins: let me make you some of my oatmeal raisin cookies. They will change your life.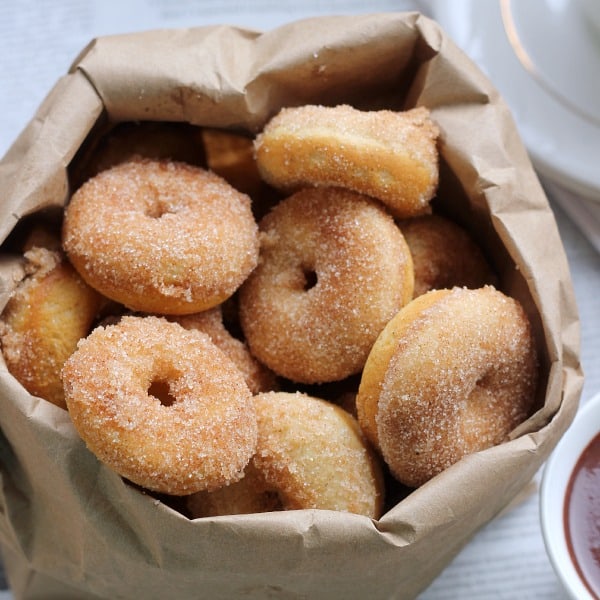 #2: Baked Cinnamon Sugar Mini Donuts
I made these donuts on a whim. I had no plans for them, just got the urge to bake the one morning. I was feeling emotional as you will read in this post and I just needed to bake. I needed to get creative. And I learned two things from this post. 1: My readers are so supportive and comforting and I love you all for that. And 2: You really love donuts. These went crazy all over pinterest. Thank you for being supportive of me and donuts in 2013!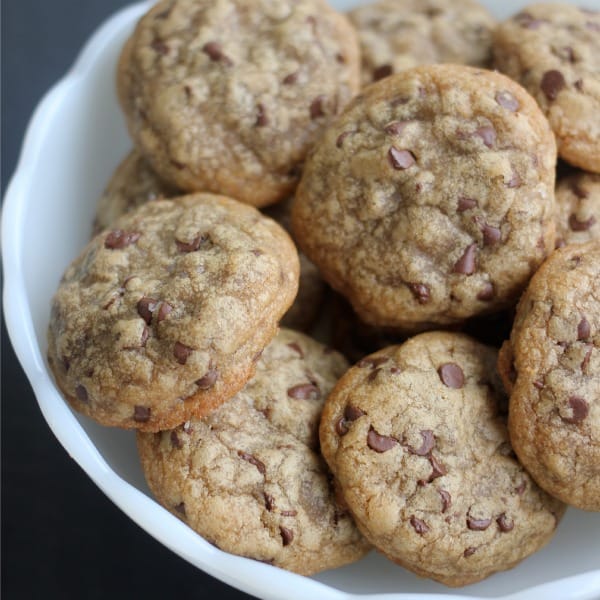 #1: Easy 5 Ingredient Chocolate Chip Cookies
This has been my most popular post by far. While I love creating unique and over the top cookie recipes, apparently the internet world likes to keep it simple. I call these the "I need cookies in my mouth in 15 minutes or less cookies." I understand the need. I provided for you. And this continues to be my most trafficked, most pinned, most commented, most tried recipe of all of Baker Bettie.