Blistered Balsamic Tomatoes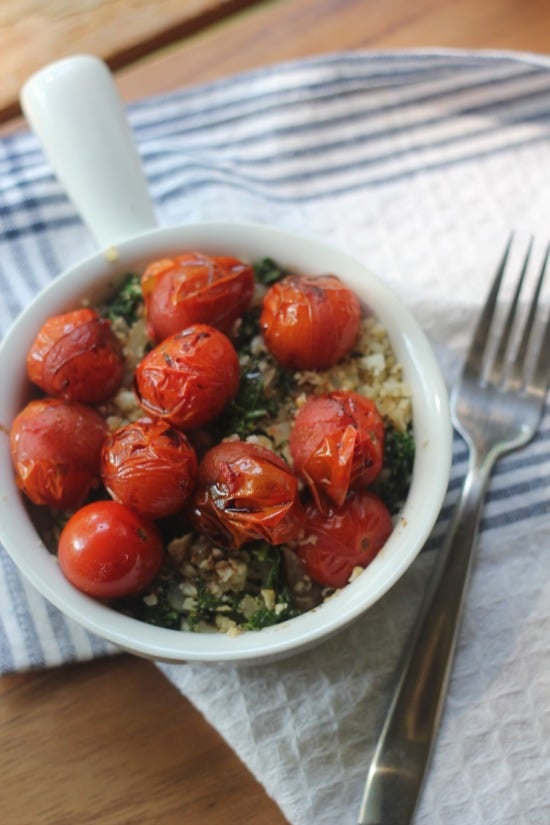 Most days my breakfast consists of fresh fruit or green juice.  I've been trying to focus on mostly raw foods lately because I do have a lot more energy when I eat this way.
But some mornings I just want something a little more special.  Something warm and decadent.  Something I can make and enjoy a little more leisurely.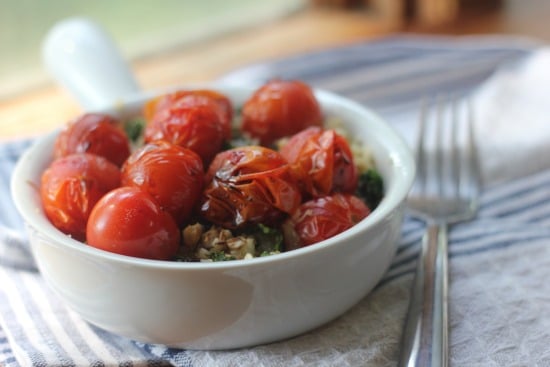 I have to admit I am not the biggest fan of raw tomatoes.  I don't hate them, they just aren't my favorite thing.
But blistered tomatoes are transformed.  They are sweet and juicy and amazing.
This is a "non-recipe" recipe. All you have to do is place the tomatoes in a baking dish, drizzle them with a bit of olive oil and balsamic, and add a pinch of salt and pepper.  Stick them under the broiler for about 5 minutes or until blistered.
This morning I served them over sautéed cauliflower rice, kale, onion, and garlic with a runny fried egg! But the tomatoes are gooey enough that the egg isn't even necessary if you don't eat them!