Buffalo Chicken Mac and Cheese
This Creamy Buffalo Chicken Mac & Cheese is the perfect contrast of flavors. Spicy and tangy buffalo chicken paired with rich and creamy baked macaroni and cheese to make one over the top game day meal!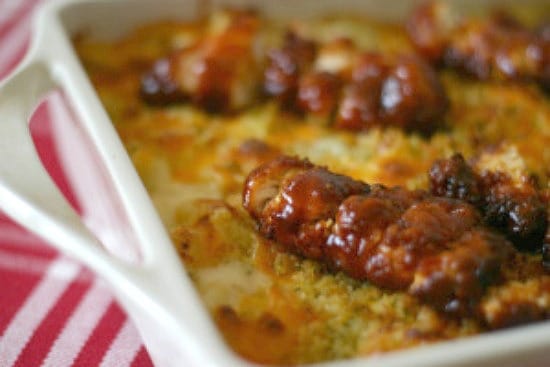 Rick and creamy Mac & Cheese….
With spicy Buffalo Chicken….
A.K.A. "The Bill Self"
Bill Self: coach of my beloved KU Basketball team and also who an amazing dish is named after at one of my favorite restaurants, 23rd Street Brewery.
KU wasn't playing today, but this recipe is a great game day dish!
Mmmmmm, cheese.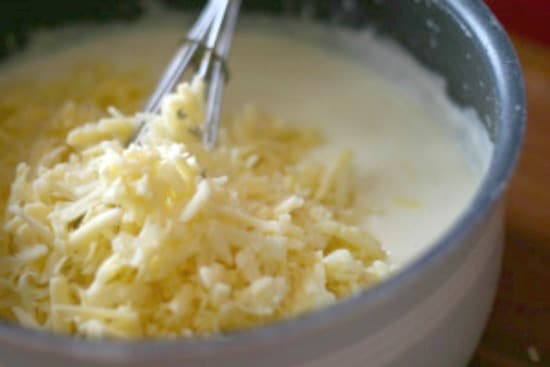 Bechamel sauce with added cheese…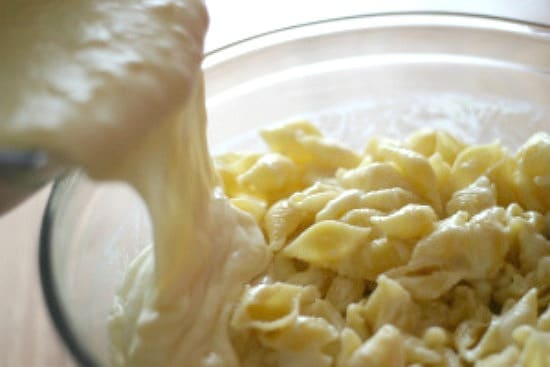 Shells with a rich and creamy sharp cheddar/gruyere sauce.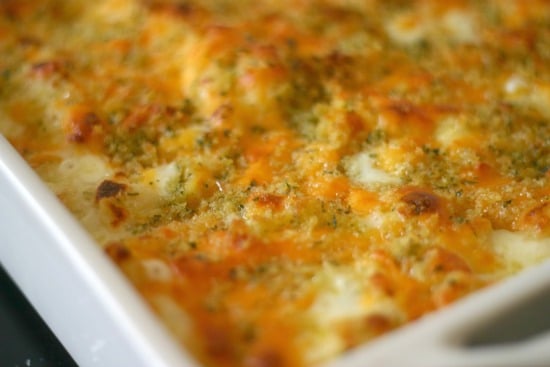 You really can't go overboard in the cheese here 🙂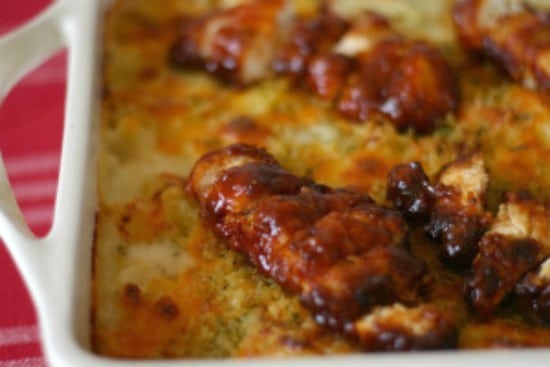 The cheesy, creamy, tangy, spicy combo is A-M-A-Z-I-N-G!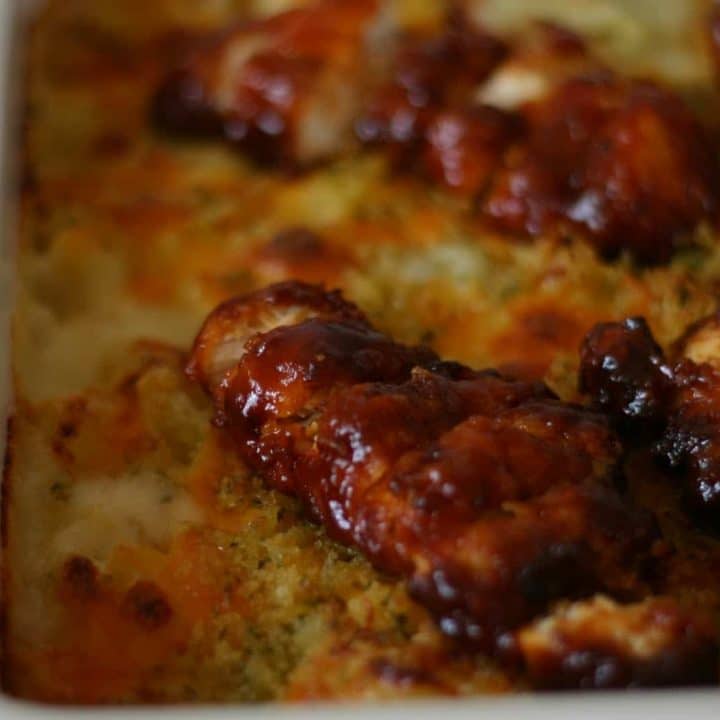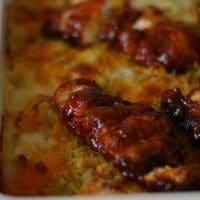 Buffalo Chicken Mac and Cheese
Ingredients
for the mac & cheese
1 lb small Pasta Shells
Salt
Olive Oil
12 oz Sharp White Cheddar
12 oz Gruyere
4 cups Milk
1/2 cup (1 stick) unsalted Butter
1/2 cup Flour
4 cloves Garlic
2 tsp Salt
1/2 tsp Black Pepper
1 cup pre-shredded yellow cheddar cheese.
1/2 cup Panko Bread Crumbs
1 Tbsp Dried Parsley
for the buffalo chicken
1 lb chicken tenders
2 cups Buttermilk
1 Tbsp Salt
2 Tbsp Paprika
2 tsp Garlic Powder
1 cup Flour
Vegetable Oil
1 cup Hickory BBQ Sauce
3/4 cup Frank's Red Hot Sauce
Instructions
for the mac & cheese
Preheat oven to 375 degrees.
Bring a large pot of salted water to boil.
Add olive oil to the pot of water.
Cook shells according to package directions. Strain.
Use a grater to shred both cheeses.
In a small pot, heat the milk over medium low heat. Do not bring to boil.
Melt 6 tbsp of the butter in a larger pot. Add flour and whisk cooking for 2 minutes.
Push garlic through a garlic press and add to the flour butter mixture.
Slowly add the heated milk to the mixture, whisking constantly.
Cook for a few more minutes until smooth and thick.
Take pot off the heat and add the cheeses, salt, and pepper.
Pour cheese mixture over the shells and mix well.
Pour shells into a baking dish.
Melt the remaining 2 tbsp butter.
Mix panko, butter, and parsley together.
Top shells with 1 cup yellow cheddar cheese, and bread crumb mixture.
Bake at 375 degrees for 35 minutes or until slightly browned and bubbly.
for the buffalo chicken
Before preparing the mac & cheese, soak the chicken tenders in the buttermilk.
After mac & cheese is in the oven 20 minutes, begin preparing chicken tenders.
Mix salt, paprika and garlic powder in a small bowl.
Drain chicken tenders in a colander.
Heat 1/3 inch of vegetable oil in a cast iron skillet on medium heat.
Liberally season chicken with the spice mixture.
Dredge in flour.
Test the oil temperature with the handle of a wooden spoon. When bubbles come away from the handle when dipped in the oil, it is hot enough.
Fry chicken 4 minutes on each side.
Drain on a cookie rack paced on a sheet pan.
Mix the BBQ sauces together and warm them up.
Dunk tenders into the sauce.
Cut into small pieces if desired and serve over the mac & cheese