Chicken Pot Pie Casserole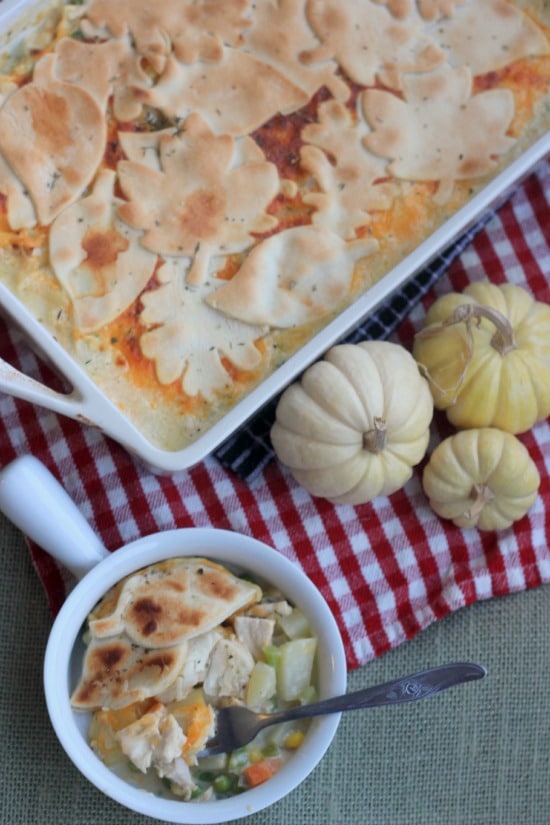 This week hasn't felt like real life. I have been in a daze. A hangover of vacation. And the "back to the real world" has been hard to adjust to.
We got back from Costa Rica just about a week ago. Why do I always feel like I need a vacation AFTER my vacation. Just a few more days (or a week) built in to get up the motivation to unpack, get the laundry caught up, realize that I actually have to figure out my own meals, and adjust to the grind of work again.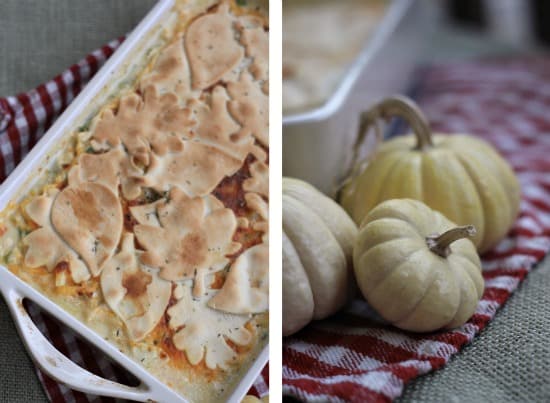 But I think I am finally, almost, there. We had an absolute freaking blast in Costa Rica. Hands down one of my best vacations ever. I will have to post a few pictures soon of some of the things we experienced while there. Some of the highlights include: amazing view of the arenal volcano out the door of our 1st hotel room, Ziplining through the rainforest canopy, swinging on a huge tarzan swing in the rainforest, hanging out next to a tree filled with 100s of iguanas, getting up close and personal with a rare albino howler monkey, helping to rescue of a baby goat from drowning in the Rio Frio, amazing show from a humpback whale on our boat cruise, snorkeling with tropical fish, relaxing with family and new friends, and an amazingly beautiful, intimate, and moving wedding for my sister and her new husband with the sun going down over the pacific in the background.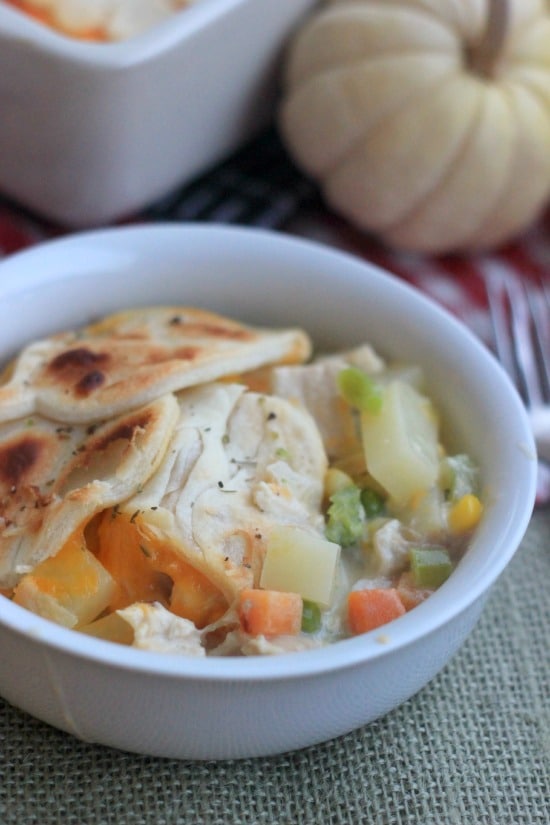 So here we go! Back from the warmth and sunshine into the grey and cold.  But that also means warm comfort foods and casseroles like this one. Creamy and hearty and filling. Comfort food worth sharing!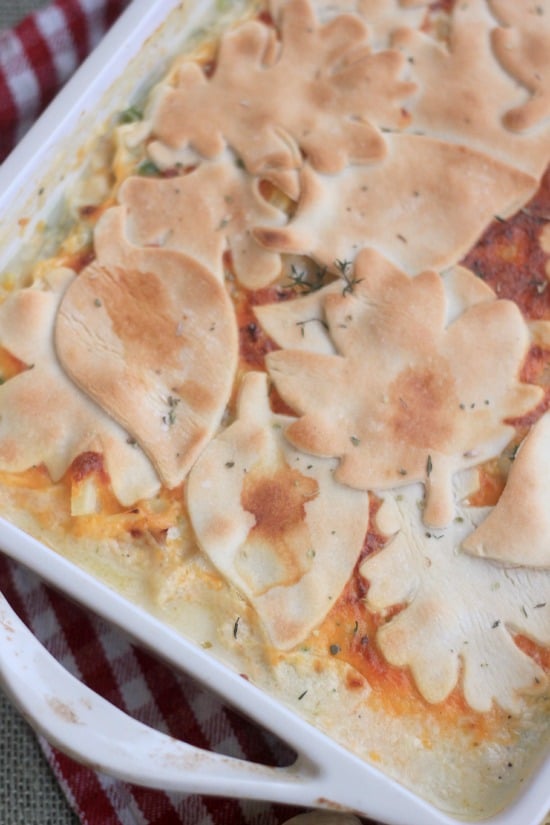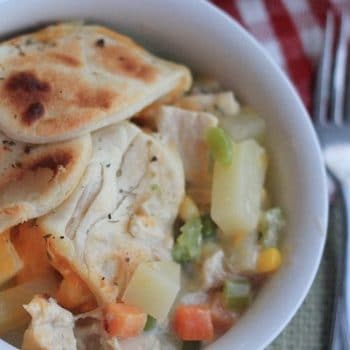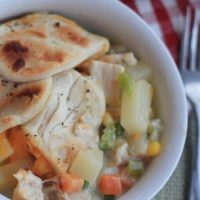 Chicken Pot Pie Casserole
Ingredients
1/4 cup butter, unsalted
1/4 cup flour
1 cup chicken stock
3 cups milk
1 large celery stock, chopped
1/2 medium chopped onion
2 cups frozen veggies, (peas, corn, carrots, broccoli)
1 lb chicken, cooked and shredded
1 large or 2 small potatoes, peeled and cubed
1/2 TBSP fresh thyme
1/2 TBSP chopped fresh rosemary
salt and pepper to taste
1/2 cup shredded cheddar cheese
pre-made pie dough or recipe for a double crust pie
Instructions
In a large pot over medium heat melt butter with the flour and cook for 1 minutes.
Slowly add the milk and chicken stock stirring while adding.
Add the celery, onion, and frozen veggies and bring to a simmer.
Add potatoes and let simmer until potatoes are soft. (about 10 minutes)
Add the chicken, thyme, rosemary and season with salt and pepper.
Preheat oven to 350 degrees.
Pour into and 11X13 baking dish and allow to cool for about 15 minutes.
Top with cheddar cheese.
Roll out pie dough and cut out pieces with decorative cookie cutters.
Top the casserole with pie crust.
Bake for 15-20 minutes until bubbly and the crust is browned.
Nutrition Information:
Amount Per Serving:
Calories: 0