Cocktails for New Years Eve and the Morning After…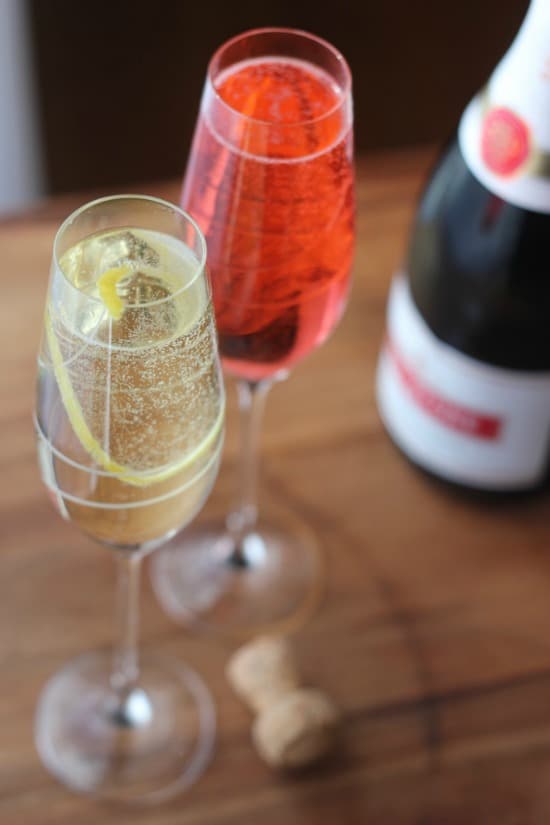 Two years ago on New Years Eve my husband and I had only been dating for a few months. We went out to a local bar with his brother to celebrate, but it was a bit bitter sweet. I would be leaving in a few days to move to Austin, TX for my music therapy internship.
As midnight hit this song came on… Go ahead and listen. It will get you in the New Years Eve mood!
Cheesy, I know. And we both just looked at each other, started laughing, and joined in with the crowd in the singing and dancing cheesiness to ring in the new year. It was a blast. Two years later, we are now getting ready to celebrate the new year as husband and wife and I can't hear this song without thinking about that night and where we are now.
However you are celebrating tonight, I wish you all a safe evening filled with love, laughter, and excitement for what 2012 has in store for you!

Here are a few cocktail recipes for you that would be perfect for the evening and one to get you through the morning after.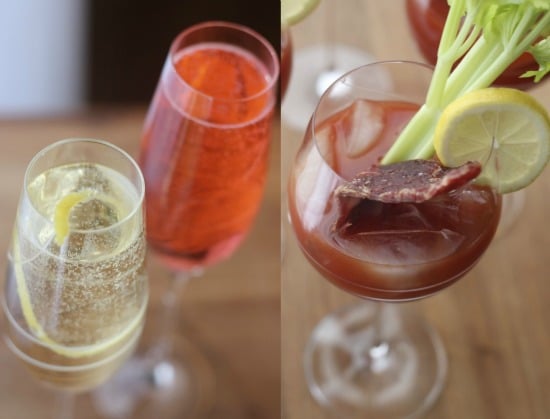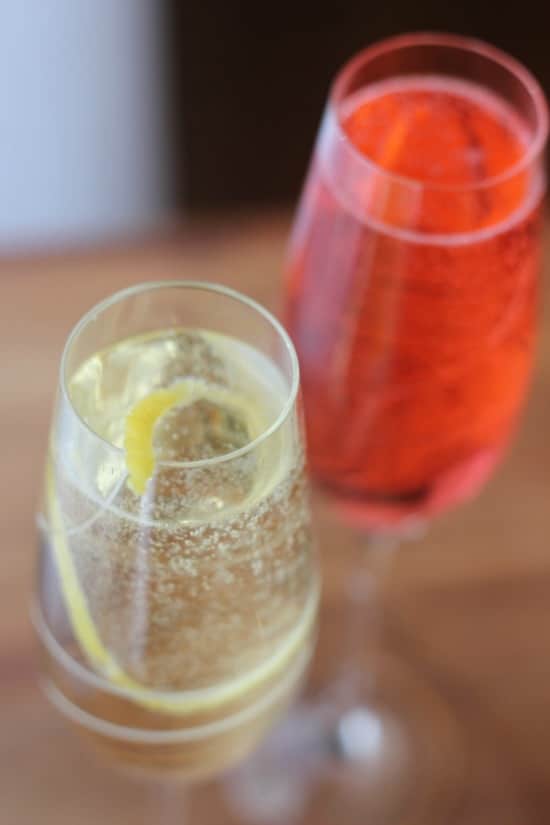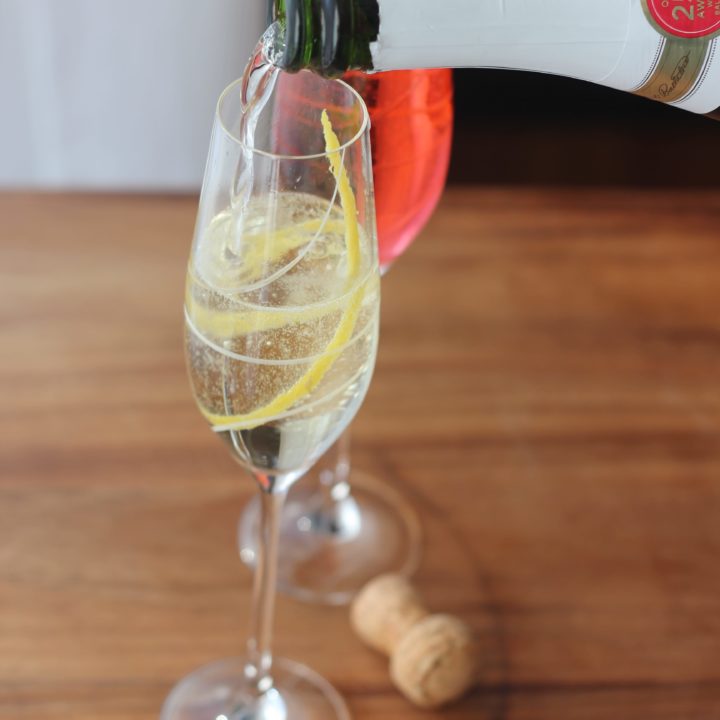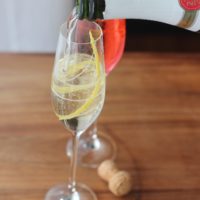 The James Bond Champagne Cocktail
Ingredients
1 white sugar cube
2 dashes of Angostura bitters
1 oz vodka
champagne, to top off
Instructions
Put the sugar cube in a champagne flute and moisten with Angostura bitters.
Add the vodka and top with champagne.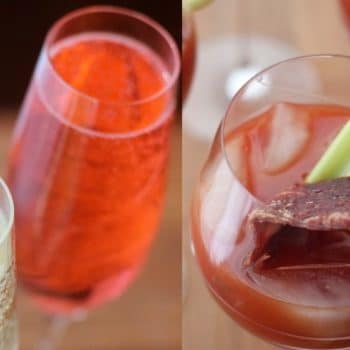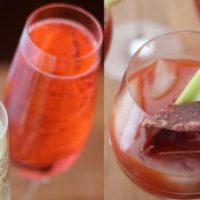 French 75 Champagne Cocktail
Ingredients
1 oz gin
2 tsp freshly squeezed lemon juice
1 tsp simple syrup
champagne, to top off
lemon zest, for garnish
Instructions
Shake the gin, lemon juice, and simple syrup with ice and strain into a champagne flute.
Top with champagne and garnish with a long strip of lemon zest.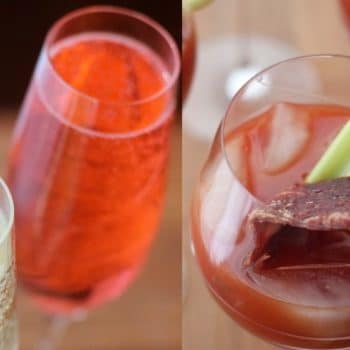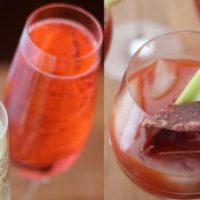 BLOODY MARY WITH BEEF JERKY
Ingredients
3 Lemons
1 cup vodka
3 inches white horseradish, freshly grated, or 1 tbsp bottled horseradish
1 tbsp worcestershire sauce
2 tsp Tabasco sauce
3 cups tomato juice, well chilled
1/2 tsp seasoned salt
1/2 tsp freshly ground black pepper
for garnish, celery stalks and beef jerky or bacon
Instructions
Cut 1 lemon into slices for garnish and squeeze the juice from the others into the pitcher.
Add all of the other ingredients except the celery and beef jerky into the pitcher and mix well.
Pour into 4 glasses with ice.
Serve with celery stock and a large slice of beef jerky or bacon.