Cookie Wars 2013 Finalists!
A few months ago I announced the Second Annual Cookie Wars Recipe Contest! I challenged my readers to create their own cookie recipes using two of the Challenge Ingredients and to submit them for judging. Just like last year, I was amazed at the entries. Everyone has some serious creativity going on and I really wish that I could give everyone something just for entering. I do want everyone to know that I am so thankful to you for putting in the time and effort it takes to enter a contest like this. I know that creating an original recipe is a real commitment, and you are all fabulous!
Before I go into announcing the recipes that are going to be in the final round of judging  I want to recognize this years judges. These ladies are fabulous and were so kind to help out this year!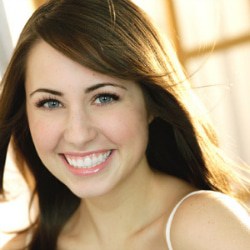 Kayle Blogna of The Cooking Actress

Kayle is a NYC actress with a passion for cooking/baking. When not working, she loves to share her kitchen escapades and crave-worthy foods on her blog.
Laura of Ring Finger Tan Line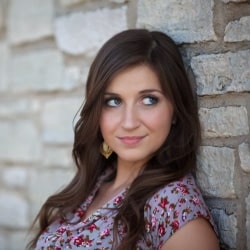 Laura began blogging at the age of 24 to help her cope with divorce through the most therapeutic of activities – cooking and venting to strangers. She is an NYC internet media marketer by day, and general hot mess by night. She enjoys binge eating baked goods, drinking gin cocktails, and snuggling with animals.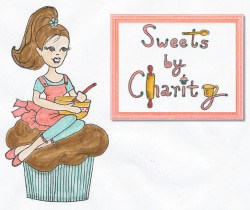 Charity Hitt of Sweets By Charity 
Charity is a Master's student in Journalism and Mass Communication at the University of Florida and started writing her blog to share her love for both baking and writing. She loves making simple and fun, but unique and beautiful sweets, all while staying within a budget.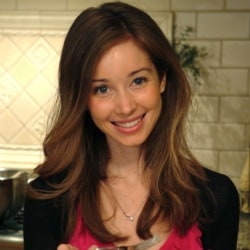 Kristina Kubik of Whipped

Kristina is a 20-something foodie with a passion for cooking and healthy living. She believes good food shouldn't just taste good – it should make you feel good too! Her blog, Whipped, is all about finding happy healthy recipes – for happy healthy bodies!
I can't thank these ladies enough for joining in to help promote and judge the first round of the contest!
Tomorrow I am conducting the final round of judging! the fun part will be tasting them all! The hard part will be baking all of these awesome recipes and deciding on a winner! I have a feeling this is going to be difficult, but luckily I have some other judges helping out.
Congratulations to all the finalists! The winners will be contacted on June 12th, 2013 via email. You have 72 hours to respond so please be looking out for an email! The winners will be officially announced on the blog on June 17th, 2013. Good luck everyone!
Cashew Butter and Blackberry Jam Thumbprint Cookies
from Susan Palmer of Girl in the Little Red Kitchen
Challenge Ingredients Used: Blackberry Jam, Cashews

Cheddar Cornmeal Popper Cookies
from Kim Grotz of Treats & Trinkets
Challenge Ingredients Used: Cornmeal, Sharp Cheddar Cheese

Chocolate Cashew Shortbread Cookies
from Laura Valetutto of The Artful Gardener
Challenge Ingredients Used: Cashews, Cornmeal

Chocolate Chip and Potato Chip Cookies with Smoked Paprika
from Nichole Cutlip of Dulce Delicious
Challenge Ingredients Used: Potato Chips, Smoked Paprika

Dark Chocolate Potato Chip Dipped Blackberry Macaroons
from Shelly Westerhausen of Vegetarian Ventures
Challenge Ingredients Used: Blackberry Jam, Potato Chips

Drunken Debbies with Pear Ginger Buttercream
from Taylor Tinkham of Oh Dear Bakery 
Challenge Ingredients Used: Allspice, Fresh Ginger, Pears, Stout Beer

PBJC (Peanut Butter and Jelly Chip)
from Jona Shoe of House Queer
Challenge Ingredients Used: Blackberry Jam, Potato Chips

S'more Whoopie Cookie Sandwich
from Jona Shoe of House Queer
Challenge Ingredients Used: Cocoa Nibs, Graham Crackers, Marshmallow Cream

Spicy Peanut Butter Shorties
from Taylor Tinkham of Oh Dear Bakery
Challenge Ingredients Used: Cashews, Cornmeal, Sriracha

Thai One On
from Heather Taccone
Challenge Ingredients Used: Coconut Cream, Fresh Ginger