Grain Free Banana Bread with Banana Butter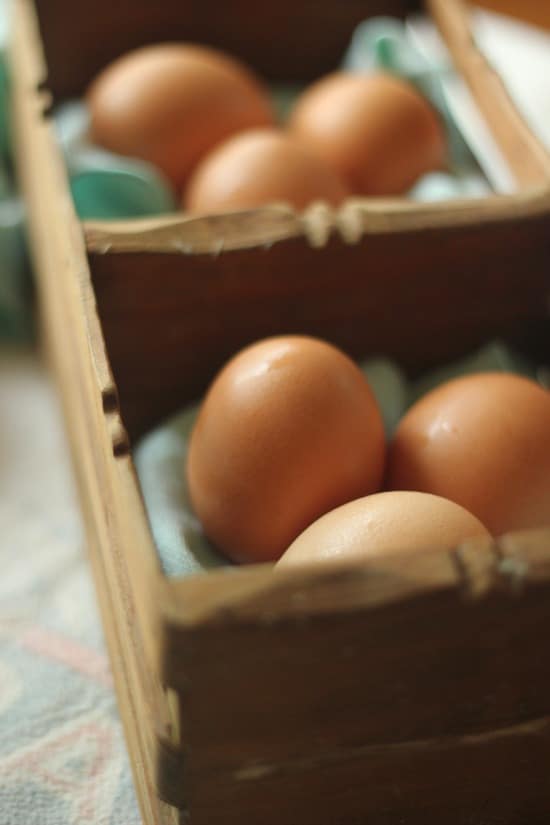 I have an announcement to make…
Baker Bettie is going all natural and unprocessed.
No, this is not an April Fool's joke.  Though I can understand why you might think that given the kinds of recipes usually posted here.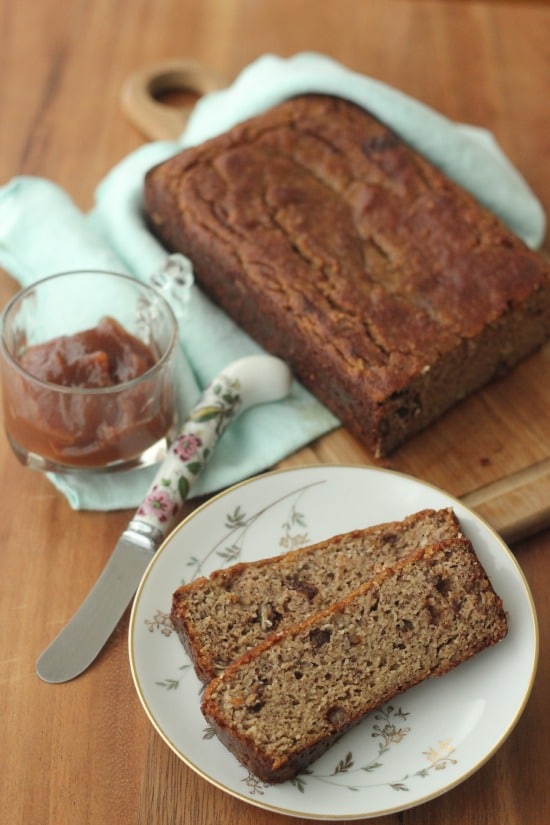 So what does this mean? It means that the days of baking with highly processed white flour, and refined sugar are behind me.  It means that I want to focus on health and food that are whole and natural.  If you want to know a little more about why this change is occurring, read this… 
I realize I may lose some readers due to this change.  Though I really hope not.  But I also hope that I tap into a whole new community of people who are passionate about eating unprocessed.  I also think that this may make me creative in a whole new way.
So without further adieu, I present my first attempt at grain-free, dairy free, refined sugar free, processed food free baking!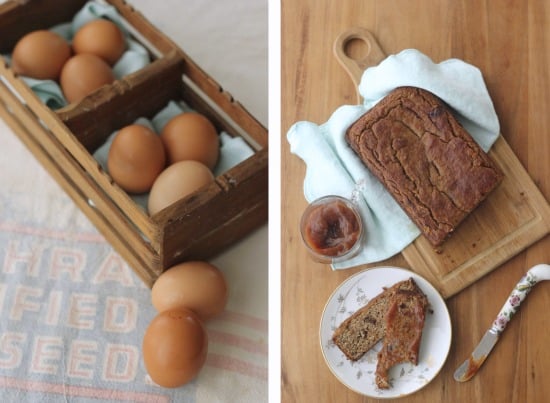 I thought a banana bread would be the perfect thing to get my feet wet.  Quick breads are fairly forgiving and super ripe bananas are naturally sweet.
I am learning from reading a lot of paleo recipes that the two most common flours that are used in grain-free baking is almond flour and coconut flour.  I have yet to try coconut flour but I have used almond flour in the past.
Almond flour is exactly what it sounds like.  Almonds are blanched and ground into a fine "flour."  This flour tends to have a slightly thicker grain to it than traditional flours and it works really well as a replacement in banana bread where the crumb tends to be dense.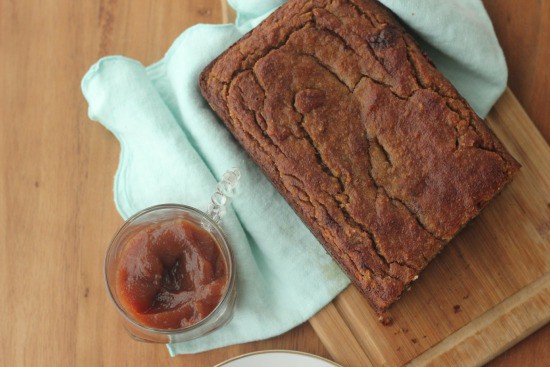 The bread tastes great on its own, but I whipped up a super simple Banana "Butter" to go along with it with the left over banana I had.  (I made it last night so the color did oxidize a bit.  Yours might look lighter in color) It would actually be really delicious over pancakes or waffles as a replacement for syrup too!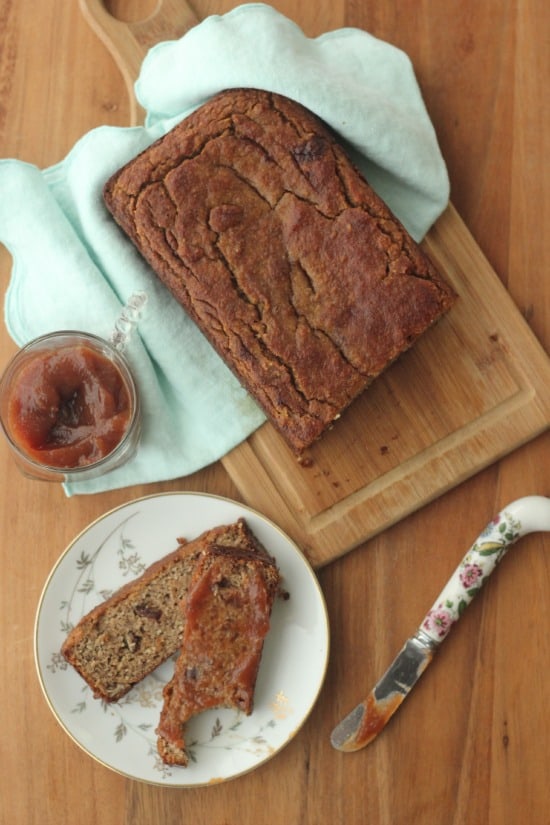 [amd-zlrecipe-recipe:148]
adapted from Elana's Pantry
[mpprecipe-recipe:220]