No Bake Chocolate Covered Cherry Torte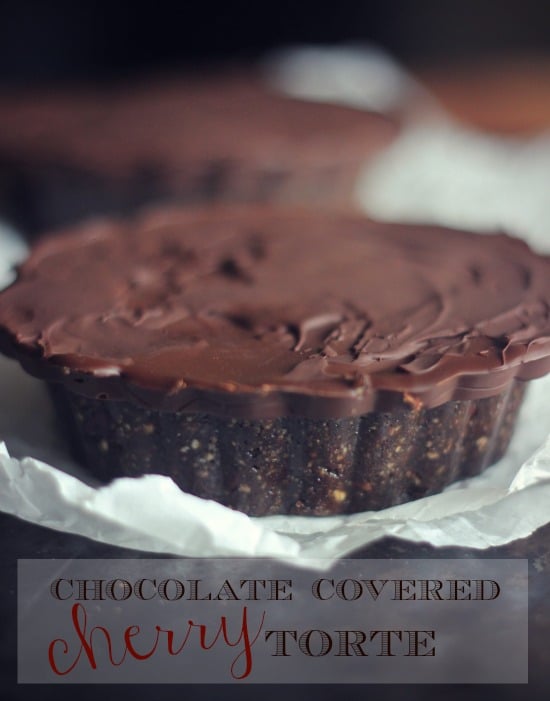 I get ideas a lot. 90% of the time these ideas revolve around food. And these ideas just aren't rolling around in the back of my head. They literally nag at my brain. I lose sleep over them. I obsess over them. They continue to grow like a cancer in my brain. And the anxiety over the idea continues to build until it is finally released by making it a reality. I have problems. I know.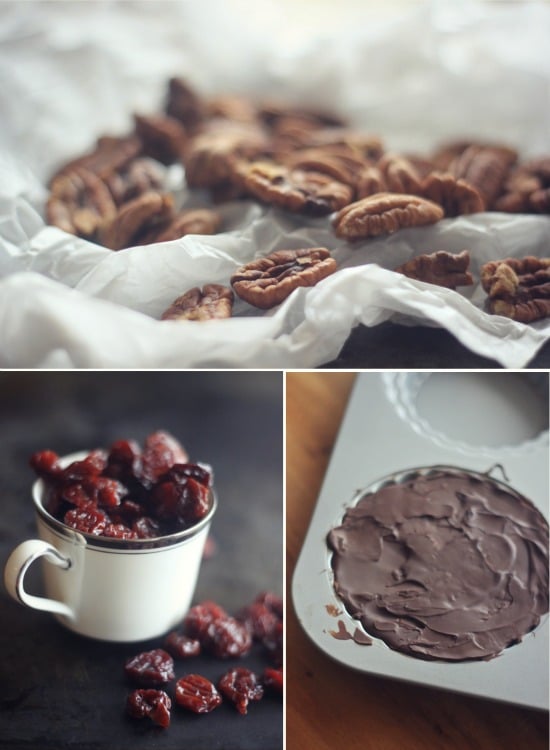 It is so disappointing when these nagging ideas don't work out and I am forced to let it go. But this… this torte is not one of those times. This torte is a perfect example of one of these ideas working out exactly how I wanted it to. Or even better. I wanted it to be so incredibly simple to put together you can't resist making it. And it is. I wanted it to be so rich and fudgy that you only need a tiny piece of it to be satisfied. Success. I am a happy girl. And this idea can now be put to rest with the others leaving room for another to take it's place.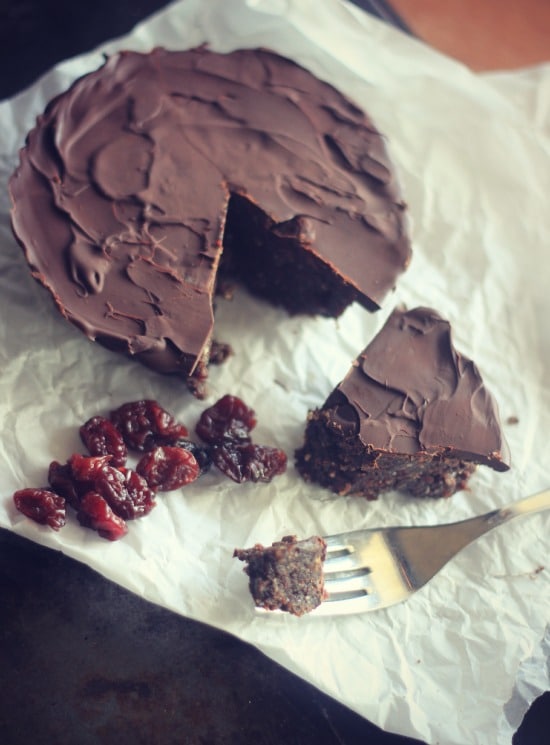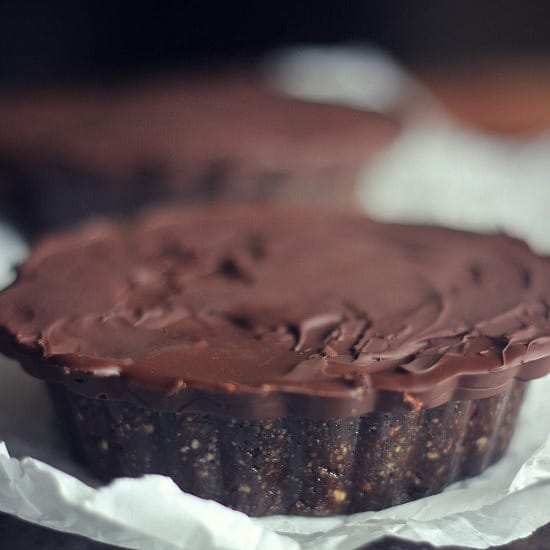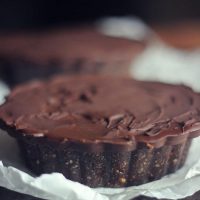 No Bake Chocolate Covered Cherry Torte
Ingredients
1 cup pecans
1/2 cup cashews
2 TBSP cocoa powder
pinch salt
1 cup tart dried cherries
8-12 pitted medjool dates
2 TBSP almond milk
4 oz dark chocolate (I used 70%)
1 TBSP grapeseed oil
Instructions
In a blender or a food processor, combine pecans, cashews, cocoa powder and salt.
Pulse to a fine crumb.
Add dried cherries, dates, and milk and pulse until the mixture begins to come together, and the dates and cherries are finely chopped (it will still be slightly crumbly, you may have to scrape down the sides several times while pulsing)
Using either an 8 inch tarte pan with a removable bottom or two 4½ inch tarte pans with removable bottoms, put the mixture into the pan and firmly press it all down. (you can also use a pie plate or a square pan)
Slowly melt the chocolate and oil together.
Pour the chocolate over the top of the torte.
Store in the refrigerator until ready to serve, or in the freezer in an airtight container.
Nutrition Information:
Amount Per Serving:
Calories: 0