Gluten Free Pumpkin Spice Latte Chocolate Chip Cookies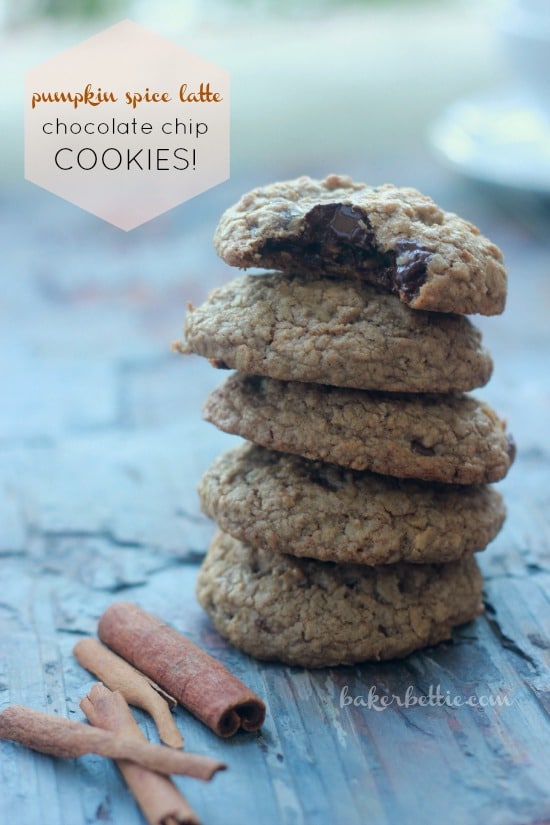 It's finally starting to feel like just a hint of Fall here in Kansas. And by "just a hint" I mean that we have had a few days under 90 degrees. I am also reminded daily of the oncoming Fall season by the number of people on facebook posting about having their "first pumpkin spice latte of the season." Who knew this was such big news?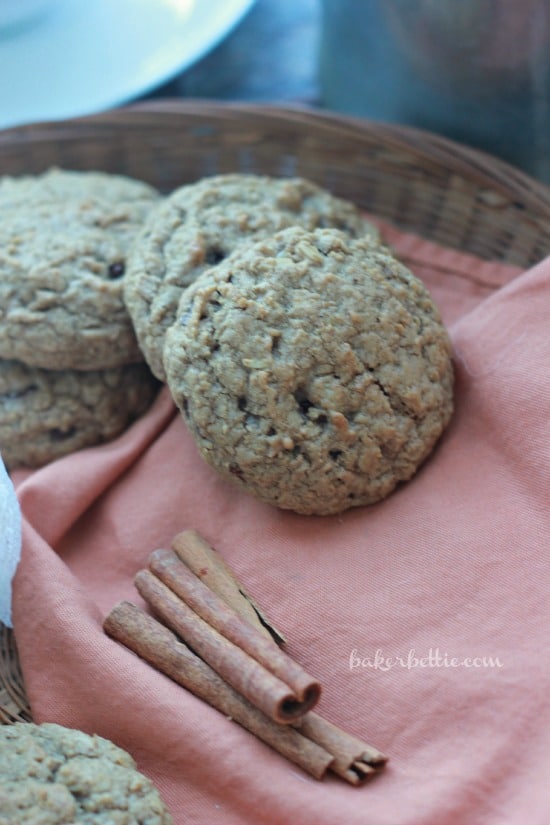 Admittedly, Fall is my favorite season.  Mostly because I love the warm flavors. Chili, pumpkin, sweet potato, cinnamon, nutmeg. All of it. It is all good and I feel weird eating any of these things in the Spring and Summer. And although they are perfectly acceptable to eat in the winter, I have a fiery burning hatred for winter and it's extremely short days, long ice storms, and staticy hair it brings me. HATE. Christmas just needs to truly be in July and I would be a much happier camper.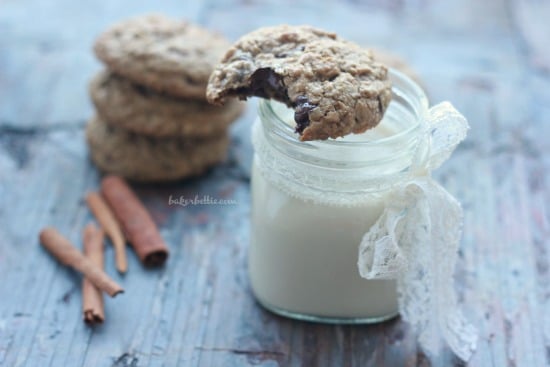 But back to Fall and it's awesomeness and the awesomeness of these cookies.  I made them on a whim when I was craving some Fall flavors and secretly jealous of all the Pumpkin Spice Latte status updates. Did I mention they are gluten free? I hesitate to tell people that unless they need to know it due to an allergy. Because a lot of people won't try them if they knew that. But I guarantee that nobody will be able to tell. My husband took them to work and not a single one of his co-workers knew and they were gobbled up!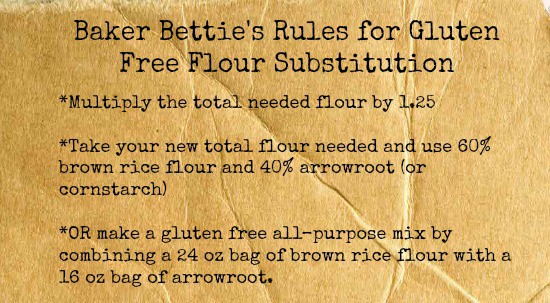 I am becoming quite obsessed with this gluten free flour combination.  It has been the best substitute I have found in regards to taste and texture. Here is the process of using this flour to substitute in recipes. Take the amount of flour used in the traditional recipe and add 1/4 cup per cup. So if the recipe calls for 1 cup all-purpose flour, you will 1 1/4 cup gluten free flour substitute. You then take this new total and use 60% brown rice flour and 40% arrowroot or cornstarch (I prefer arrowroot.) Sound too complicated? Let me make it easier!
Throw together a 24 oz bag of brown rice flour with 16oz of arrowroot in a large zip lock or tupperware. Mix them up well! Now just use this mixture to substitute in any recipe. Just remember, add 1/4 cup per cup when substituting with this recipe!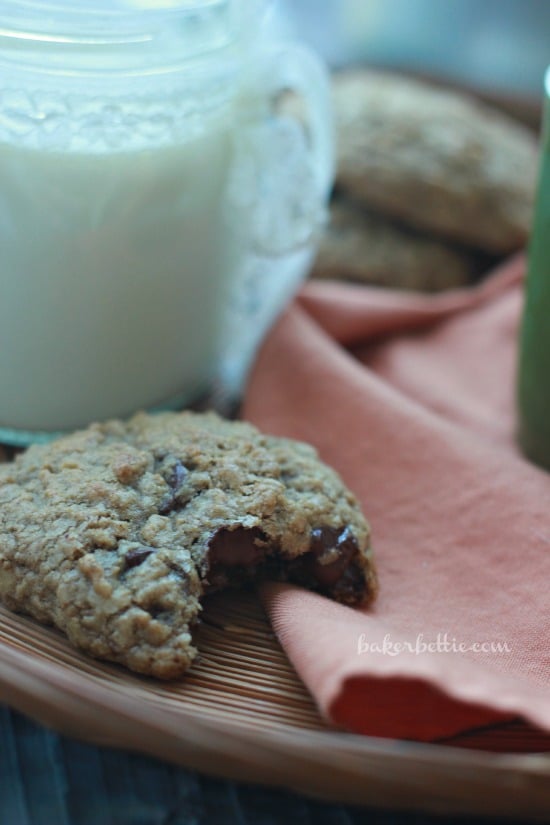 Gluten Free Pumpkin Spice Latte Chocolate Chip Cookies
Yield: 24 Cookies
Prep Time: 15 minutes
Cook Time: 10 minutes
Total Time: 25 minutes
Ingredients
1 cup unsalted butter, softened
1 1/2 cups dark brown sugar
2 large eggs, room temperature
1 1/2 TBSP instant coffee granules
1 TBSP vanilla extract
1 tsp baking soda
1 tsp baking powder
2 tsp pumpkin pie spice
1 1/4 tsp kosher salt
1 cup plus 2 TBSP arrowroot (or cornstarch)
1 1/2 cups brown rice flour
3 cups rolled oats (Bob's Red Mills has certified gluten free oats)
10 oz bittersweet chocolate chips
Instructions
Preheat oven to 375.
Cream together the butter and sugar until light and fluffy.
Add eggs, one at a time, beating after each.
Scrape down the bowl.
Dissolve the coffee granules in the vanilla extract.
Add the coffee/vanilla mixture, baking powder, baking soda, pumpkin pie spice (or other spices), and salt to the to the batter and mix until combined.
Add brown rice flour and arrowroot to the batter and mix just until combined.
Mix in oatmeal and chocolate chips.
Scoop into large dough balls and bake for 8-10 minutes, just until edges are browned.
Nutrition Information:
Amount Per Serving:
Calories: 264