Quinoa and Cabbage Salad with Lime and Cilantro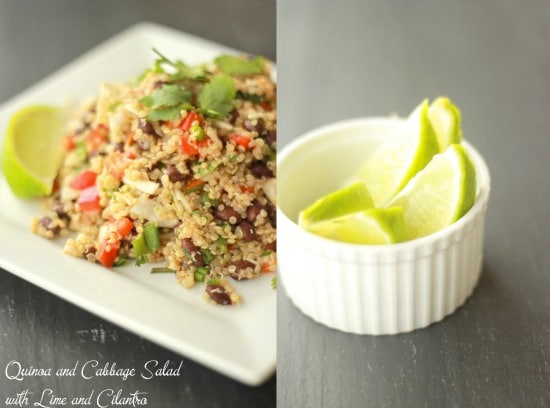 Time for a cupboard clean-out! I try to go through my cupboards and fridge once a month and clean out the odds and ends that probably won't get used up otherwise.  This time I had some left over quinoa from a previous post and a half a head of cabbage.  I also had some other veggies and cilantro.  I came up with this fresh salad that would be a perfect side dish, but I ate it as my meal with some sour cream on top.  Yum and healthy!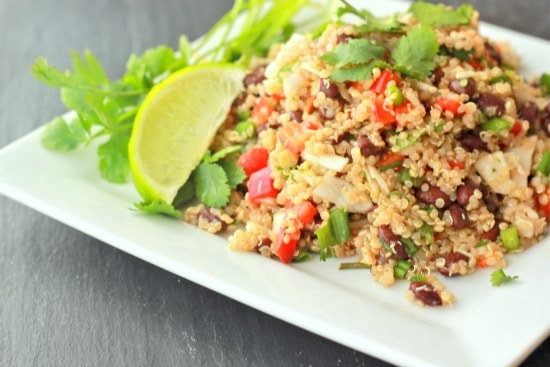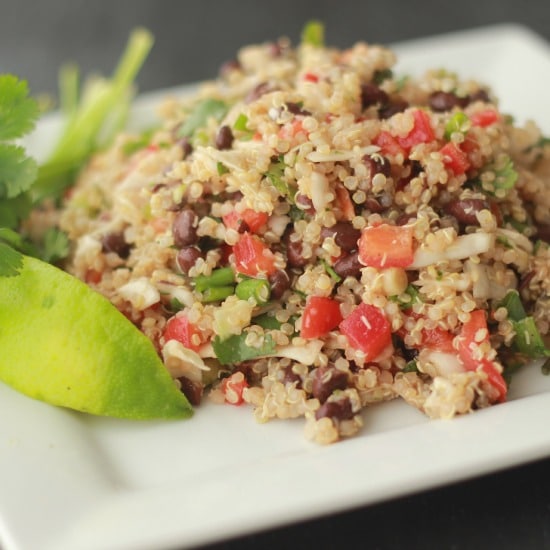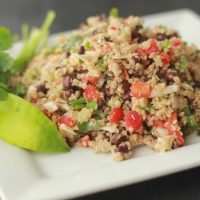 Quinoa and Cabbage Salad with Lime and Cilantro
Ingredients
1 cup uncooked quinoa
1/2 head of cabbage, finely chopped
1 red bell pepper, seeded and finely chopped
1 large tomato, seeded and finely chopped
1 can black beans, drained and rinsed
4 green onions, finely chopped
1/2 cup cilantro, roughly chopped
2 limes
1 TBSP olive oil
1 tsp sriracha
1 large clove garlic, minced
salt and pepper
Instructions
Cook quinoa according to package instructions. Allow to cool while preparing the vegetables.
In a large bowl, combine the quinoa, cabbage, bell pepper, tomato, black beans, onion and cilantro.
In a small bowl whisk together the zest of 1 lime, the juice of 2 limes, olive oil, sriracha, and garlic.
Pour the dressing over the salad. Salt and pepper to taste.
You may serve immediately, but allowing to sit in the refrigerator for at least an hour lets the flavors develop.
Nutrition Information:
Amount Per Serving:
Calories: 0