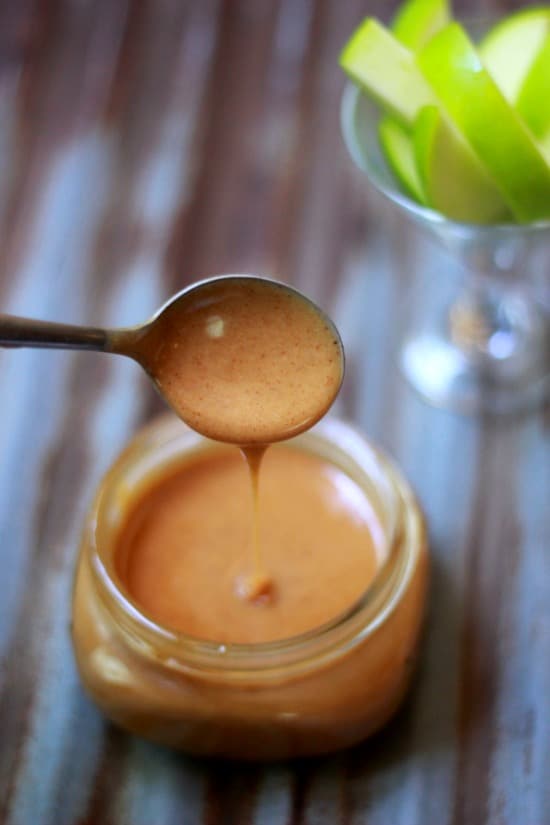 Let me introduce to you my new friend.
My new friend that is raw salted caramel.  Well almost raw.  I don't think maple syrup can really be considered raw.
I discovered this lovely sauce this weekend and fell in love.  It is a perfect sweet treat to dip some crisp apples in.
And I don't feel quite as guilty about having a bit of this.  Not that I recommend eating the whole batch in one sitting.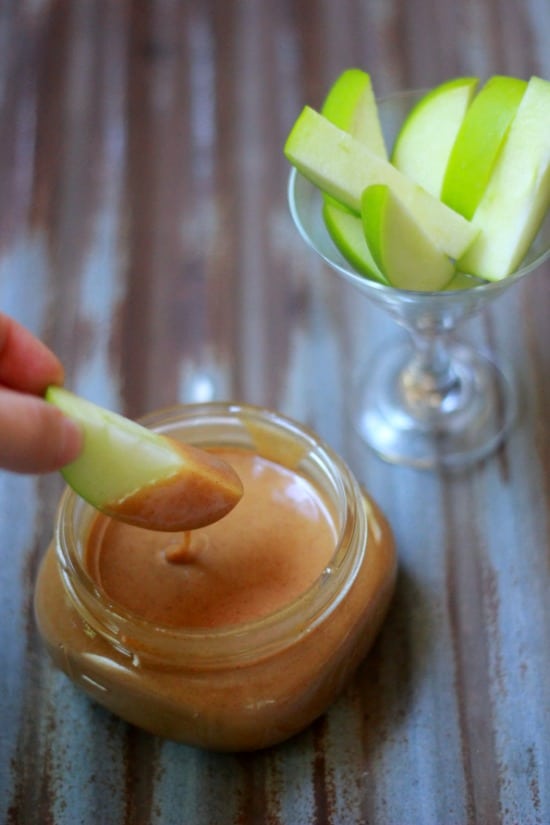 But I think this is going to be a staple around our house.  A tsp in my tea was perfection this morning.  A little goes a long way with this stuff!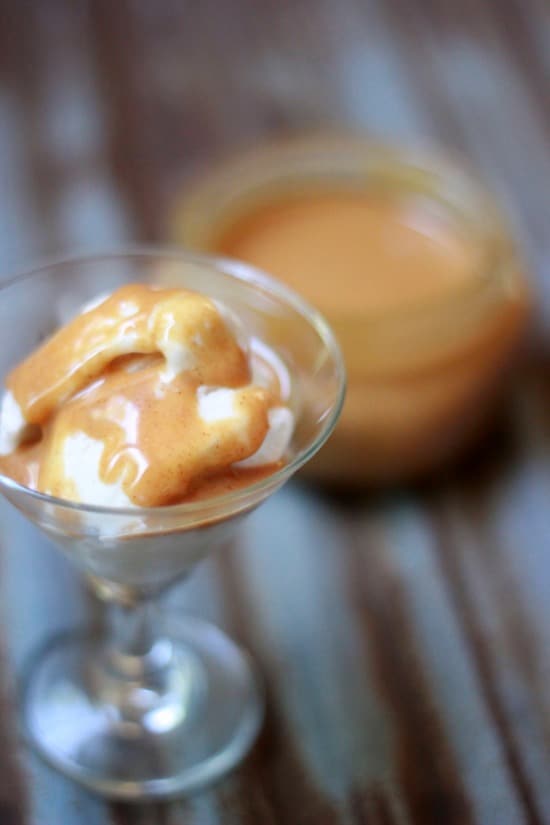 Ingredients
1/2 cup raw almond butter
1/2 cup coconut oil
1/2 cup pure maple syrup
1 TBSP vanilla extract
1/4 tsp salt
Instructions
Combine all ingredients in a blender or food processor.
Blend for 4-6 minutes until the consistency of sticky caramel. You may need to scrape the sides periodically.
Store in the refrigerator for up to a week.
Nutrition Information:
Amount Per Serving:
Calories: 0