Smoked Pear and Sharp Cheddar Cookies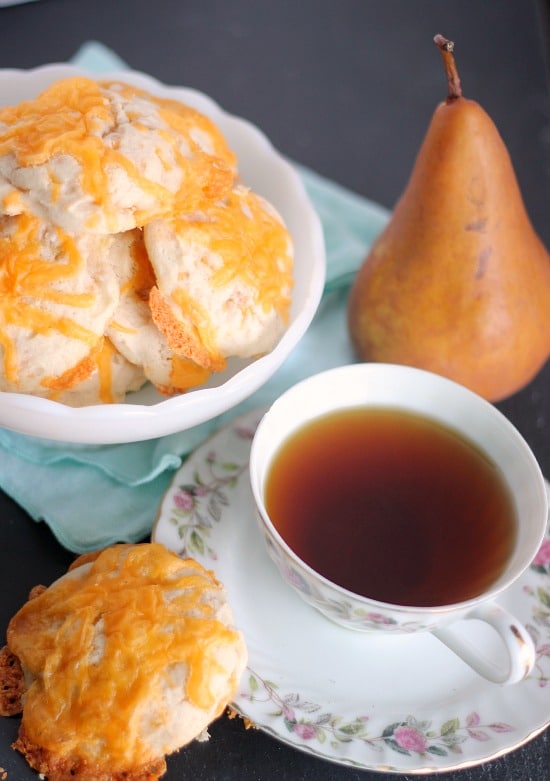 I truly believe that every experience in life shapes us, changes us. In some way we are different after every moment we experience. And these moments have the possibility to move us toward what we are looking for. To help us discover ourselves and who we want to be.
Sometimes these things are earth shattering. Pulling us down to what feels like the depths of hell. And we expect those things to drastically change us. The fall and then the climb back up are both difficult and make us dig deep to find strength we didn't know we had.
But sometimes these things are simple. So simple that you wouldn't think twice about how it could be changing us and defining our lives. So simple, that it almost seems silly to even talk about. Something so seemingly ordinary, like baking a batch of cookies.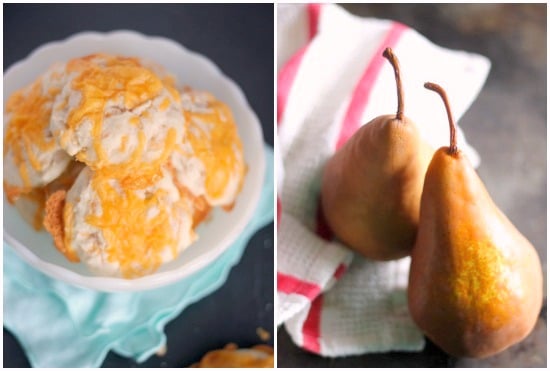 Admittedly, I have a terrible memory. My husband gets understandably frustrated with my constant searching for keys, phone, sunglasses, etc. before leaving the house every day, my re-watching movies I forgot I had already watched, and him having to tell me stories of things that I experienced not that long ago. But any time something very significant happens in my life, I can remember it like it just happened moments ago. Every detail, playing like a movie in my head.
And I remember the specific batch of cookies that changed my life. I had been playing around with creating various cookie recipes, trying to find something spectacular. Then one day, it happened. I was living in Austin, TX working at the state hospital. And one morning before work I threw together a new recipe with ideas that had been rolling around in my head. I didn't have high hopes. I tried too many different things at once. But then I tasted it and I couldn't believe it. It was the best cookie I had ever tasted. I took them to work and my co-worker Amy, who is a great cook herself, told me it was the best she had ever had. That was it. That one cookie recipe took me down the road I am on today. A road I didn't dream of as a child, but a road that has become a new dream. It opened up a world of possibilities to me. I found my confidence, my creativity, my passion, my drive…, my hope. All in that one recipe. I'm sure this sounds silly and maybe even insane. A recipe having such a profound effect on a persion? I don't care though. It is truth.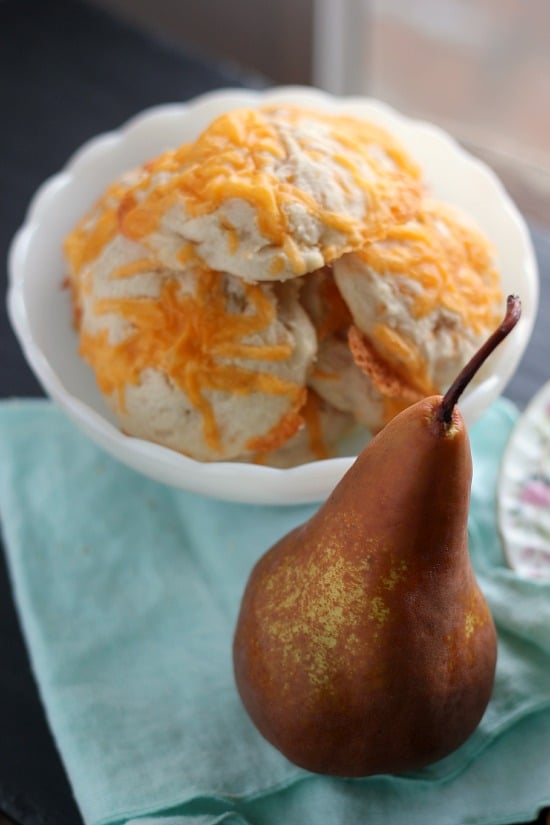 I still haven't ever shared that recipe completely with anyone. I have given out similar recipes with some of my secrets. But I have never fully given it all away. I have no desire to ever have a bakery or sell my baked goods, but there is just something that makes me nervous about giving away my secret recipe. Maybe someday I will. But until then, I am asking you to make your own secret recipes and share them with me! I know. Totally not fair. And I'm sorry! But in return you could win some fabulous prizes! Plus, I guarantee you will have a blast in the process. If you are new to this party, I am talking about The Second Annual Cookie Wars Recipe Contest!
The contest is an original cookie recipe contest where entrants must use two ingredients from a list of Challenge Ingredients. To be fair, a few of the judges are creating their own recipes using some of the challenge ingredients. The lovely Laura, of Ring Finger Tan Line created these S'mores Sandwich Cookies that look insane! And now I bring to you my recipe for Smoked Pear and Sharp Cheddar Cookies. I used 3 Challenge Ingredients: Pears, Liquid Smoke, and Sharp Cheddar Cheese. Have you ever had apple pie with cheddar cheese on top? It is a thing. If you haven't, try it. Crazy good. But that was sort of my thinking when creating these. To create a similar flavor profile with pears instead of apples. And I imagined the liquid smoke giving it even more interesting complexity. It did! These are so different and unique. You should seriously try them. And then go create your own recipe and send it into us before May 1st!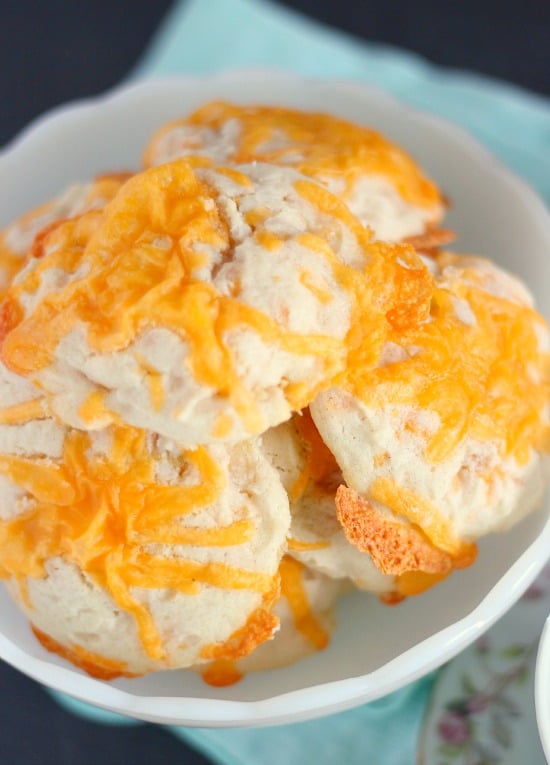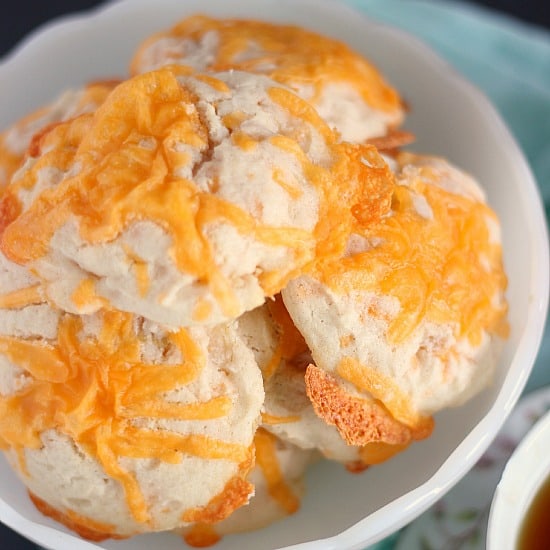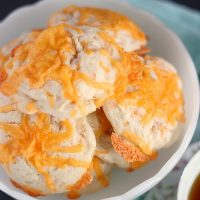 Smoked Pear and Sharp Cheddar Cookies
If you are a fan of apple pie with cheddar cheese, you will flip for these! The mixture of sweet and savory mixed with a hint of smoke is insanely good and unique!
Ingredients
1/2 cup (1 stick) unsalted butter
½ cup sour cream (plain yogurt will do as well)
1/3 cup sugar
1 tsp baking powder
½ tsp liquid smoke
½ tsp cinnamon
1¾ cup all-purpose flour
1 cup peeled and finely chopped pear (about 1 large bosc pear)
1 cup plus ½ cup shredded sharp cheddar cheese
Instructions
Preheat oven to 350 degrees.
In a large bowl, beat together the butter, sour cream, and sugar until light and fluffy.
Add the baking powder, liquid smoke, and cinnamon to the bowl and mix until well incorporated.
Add the flour slowly, continuing to mix until completely incorporated.
Fold in the pears and 1 cup of cheddar cheese.
Place rounded scoops on cookie sheets and sprinkle with the rest of the cheddar cheese.
Bake for 8-12 minutes until lightly browned.
Nutrition Information:
Amount Per Serving:
Calories: 0
---