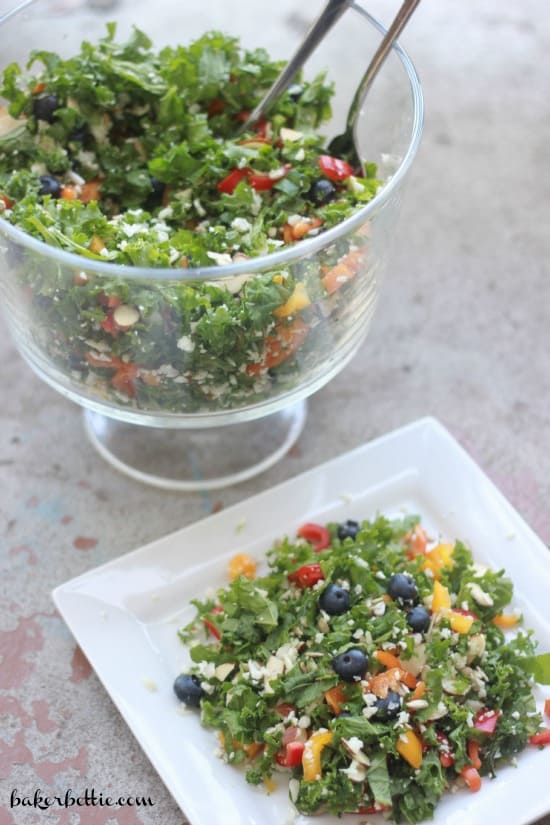 There is just something about the frigid cold of winter that makes me forget about the stickiness of summer. I spend the winter dreaming of summer. Then summer comes and I'm cranky and sticky and stuck to anything I sit on.
But I do have to say that overall I love summer. The days seem endless and people just seem happier overall.
But I am definitely not running to my kitchen to turn on that hot stove. Some days I just can't get myself to do it. Huge salads are perfect for those days. Simple, delicious, refreshing, and so healthy!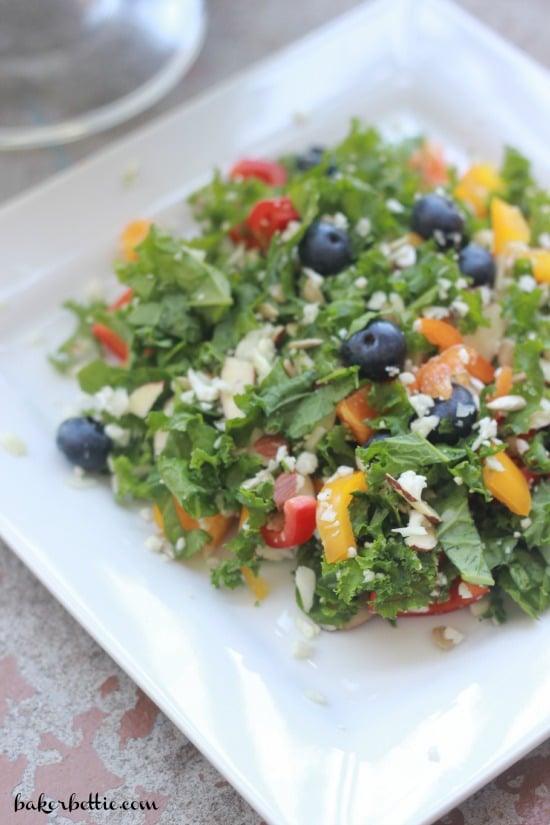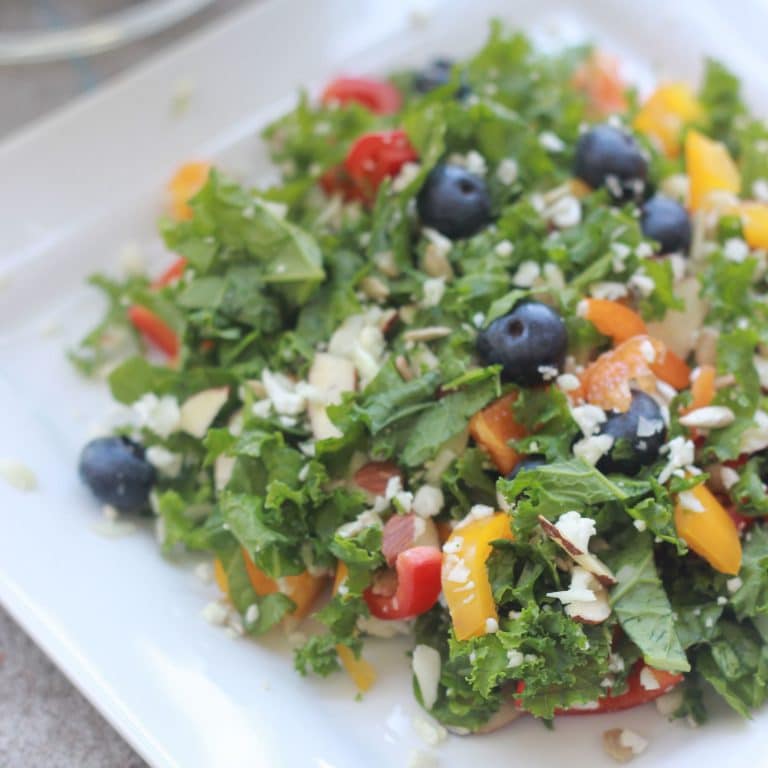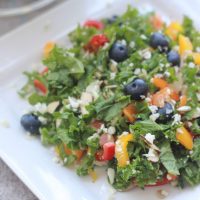 Superfood Kale Salad
Ingredients
2 lemons, juiced
2 TBSP honey
1/4 cup spicy mustard
salt and pepper to taste
kale
cauliflower
rainbow bell peppers
sweet onion
blueberries
slivered almonds
sunflower seeds
salt and pepper
Instructions
Combine lemon juice, honey, and spicy mustard in a small bowl
Whisk until well combine and emulsified
Salt and pepper to taste
For the Salad
Remove the thick stems of the kale and finely chop.
Put kale in a large bowl and massage with your clean hands to break down the fibbers. About 30 seconds.
Place cauliflower in a blender and pulse until the consistency of rice. Add the the kale.
Finely chop the bell pepper and onion. Add to the bowl.
Add blueberries, almonds, and sunflower seeds. Toss salad.
Salt and pepper to taste.
Toss with Lemon Honey Mustard when ready to serve.
Nutrition Information:
Amount Per Serving:
Calories: 0