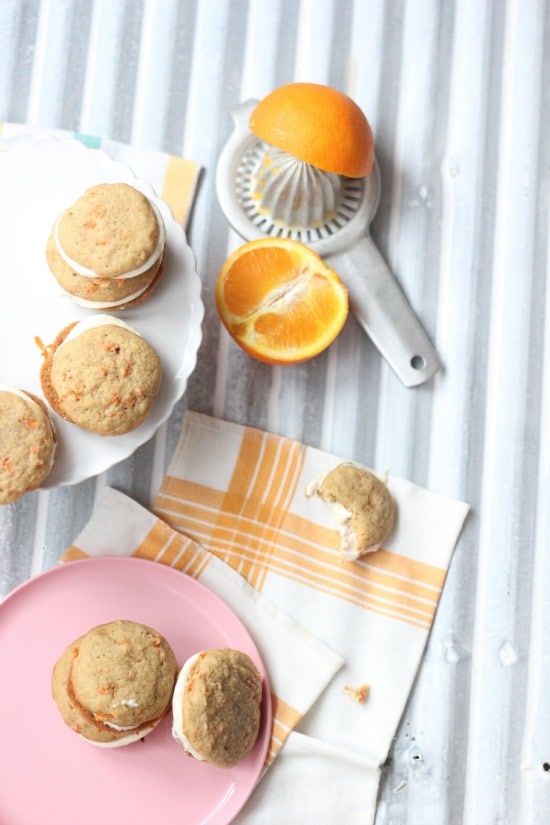 Welcome to Baker Bettie's Cookies Are The New Cupcake Series!  If you are a cookie enthusiast, make sure you check out the Cookie Wars 2012 Contest and enter by April 15th! Join this cookie revolution!
Winter is officially over.
Though it really doesn't feel like we ever had one this year.
It snowed once here.  Once?!
I'm not complaining though.  I'm a wuss with the snow.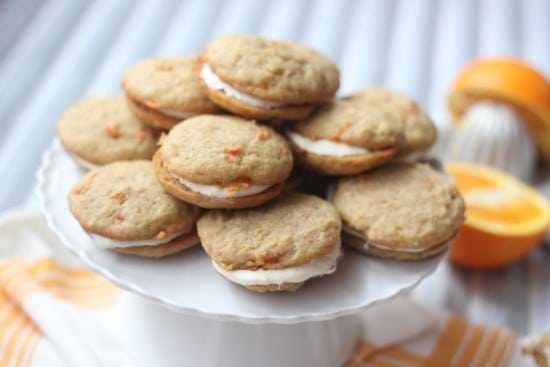 With today being the first day of Spring, I could not get this song out of my head.
Which led me to the only logically conclusion.  I needed to make some whoopie pies.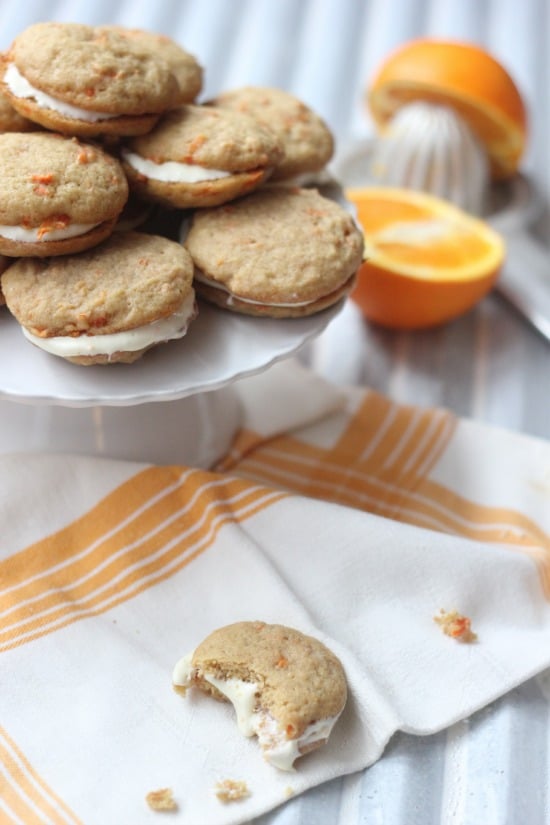 I often refer to whoopie pies as "the poor man's french macaron."
And I mean that in the nicest way. Whoopie pies are this sort of cookie/cake fusion, with a perfect mix of sloppy and adorable.
Orange and carrot just seemed like the perfect combination for spring.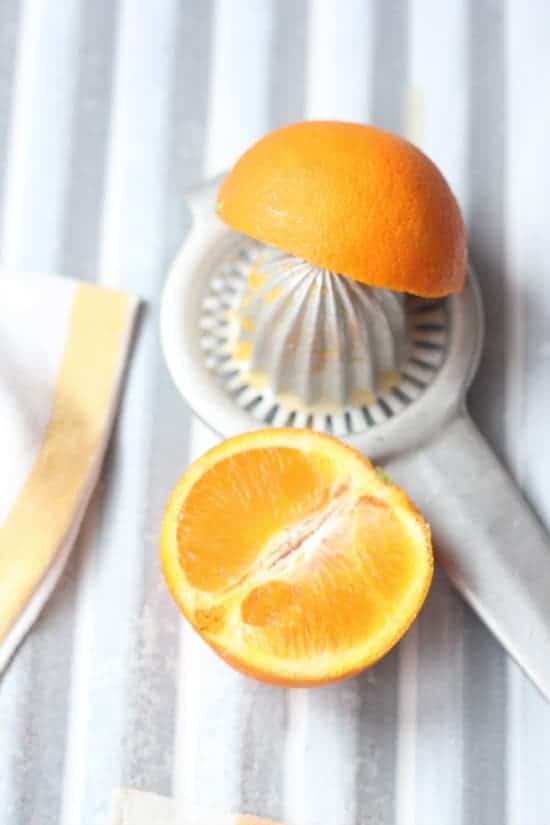 I wish I was able to take some photos of all the pretty flowers we already have blooming in our garden.  But it was raining all day and they were a little too droopy.
So I hope some food pics will do for now…
Happy Spring!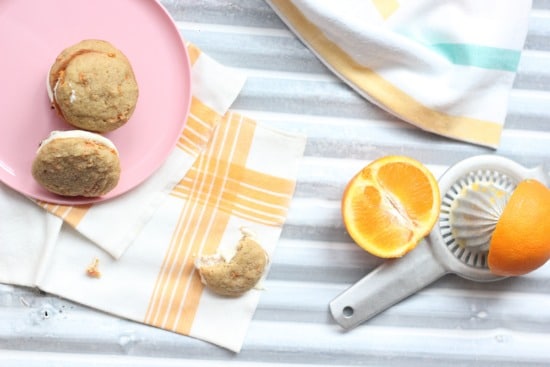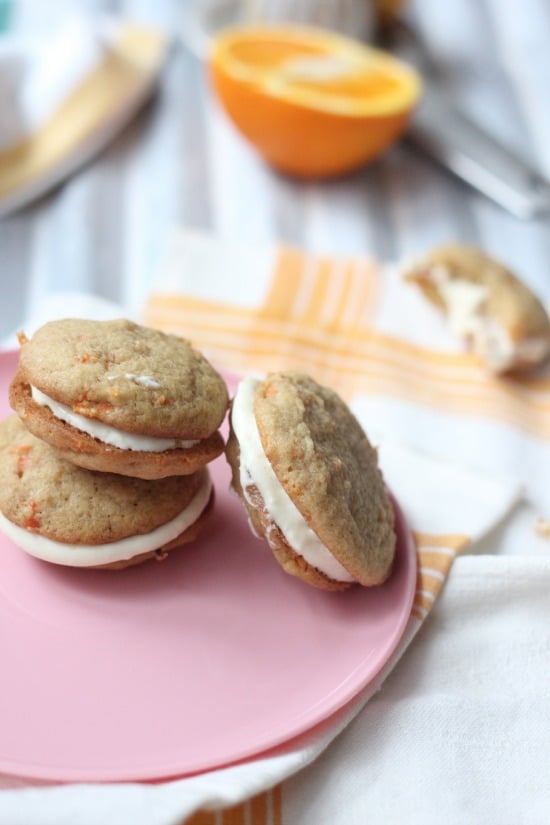 Carrot Whoopie Pies with Orange Cream Cheese Filling
Ingredients
For the Cookies:
1 cup unsalted butter, room temperature
1/2 cup granulated sugar
1/2 cup dark brown sugar
1 egg, room temperature
2 tsp orange zest
1 tbsp orange juice
1/2 tsp salt
1/2 tsp baking soda
1/2 tsp cinnamon
2 1/4 cups flour
1 cup shredded carrot
F1or the Filling:
8 oz cream cheese, softened
1/4 cup unsalted butter, softened
1 1/2- 2 cups powdered sugar
orange zest and juice to taste
Instructions
For the Cookies:
Preheat the oven to 350 degrees.
In the bowl of a stand mixer fitted with a paddle attachment, cream the butter and sugars.
With the mixer on low speed add the egg, orange zest, and orange juice. Scrape down the bowl.
Turn the mixer back on low and add the dry ingredients in the order listed one at a time, allowing to mix in before the next addition.
Add the shredded carrot and mix.
Drop by rounded tablespoonfuls on a baking sheet lined with parchment or foil. Bake for 10-12 minutes until lightly browned.
Allow to cool completely before filling.
For the Filling:
Beat the cream cheese and butter until fluffy.
Start with 1 1/2 cups powdered sugar and beat into the mixture.
Add orange zest and orange juice to taste.
Add more powdered sugar to get desired consistency.