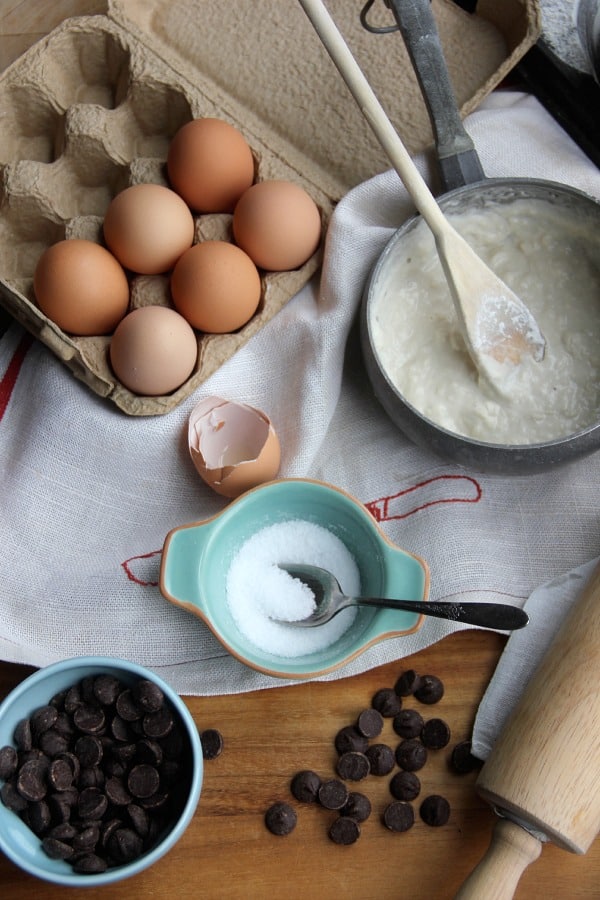 In regards to baking, I feel people fall into one of 4 groups:
1.) People who don't care about baking one way or another
2.) People who hate the science and accuracy involved and therefore avoid baking
3.) People who try and state they can't do it/aren't good at it because of the science involved
4.) People who love it because of all the geeky sciency stuff that creates amazing baked goods.
I think it is no secret which of these category I fall into.
Today I want to indulge my geeky side for a moment. I want to explore the science and math of baking a little.
Hold the phone! I know. We're not just talking science, but we're talking math too?! Just stick with me. I promise this post is leading us to cookies. Lots of cookies. Because I have declared this week Chocolate Chip Cookie week!  A week full of the king of cookies. But first, math. Specifically percentages.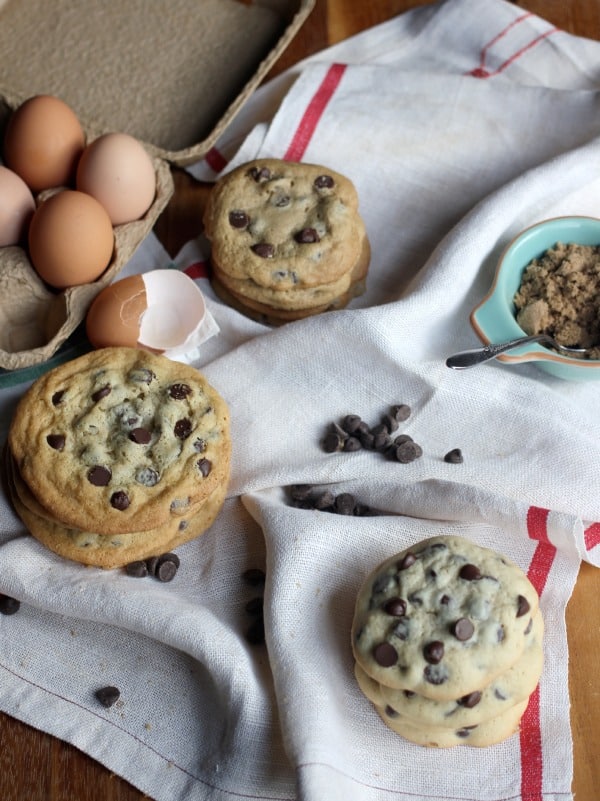 Baker's percentage is a technique of writing recipes for professional baker's where each ingredient is given a percentage based off of the weight of flour in the recipe.
When you really think about traditional baking, flour is arguably the most important ingredient. It is the main structure of most all baked goods (with few exceptions). When using baker's percentages flour is always 100%. No matter how much is in the recipe. The percentage of each other ingredient is then calculated based on the weight of flour.