Get this recipe for lemony strawberry cream cake that includes light and airy layers of yellow cake topped with real whipped cream and marinated rip strawberries. It tastes like strawberry shortcake, but better!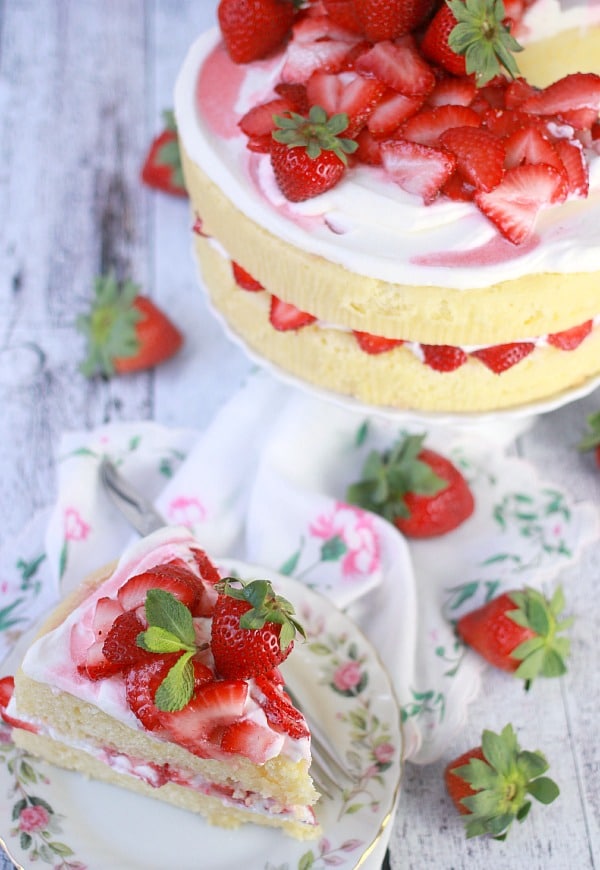 I can't even begin to express how awesome life is for me and Mr. BB right now. We have now been living in Philadelphia for 1 year and 2 months. For the first year we were pretty miserable. We were getting up ridiculously early and spending the entire day apart and getting home too late to want to do anything but go right to sleep because we had to do it all over again the next day. It was rough. We also went through several family emergencies and health issues and just a series of bad events. And all in a new city without our support network nearby.
Don't get me wrong. We knew what we were getting into. We knew this first year would be a sacrifice so I could go to culinary school and pursue my passion. And I couldn't have asked for a better partner for moral support in that. But we didn't anticipate all of the other bad things that happened. And it seemed to come in like a flood this year. But as the saying goes, "What doesn't kill you makes you stronger." And as cheesy as that is, it has.