American as Apple ∏: Mini Apple Pie Sandwich Cookies for ∏ Day!
Welcome to Baker Bettie's Cookies Are The New Cupcake Series!  If you are a cookie enthusiast, make sure you check out the Cookie Wars 2012 Contest and enter by April 15th! Join this cookie revolution!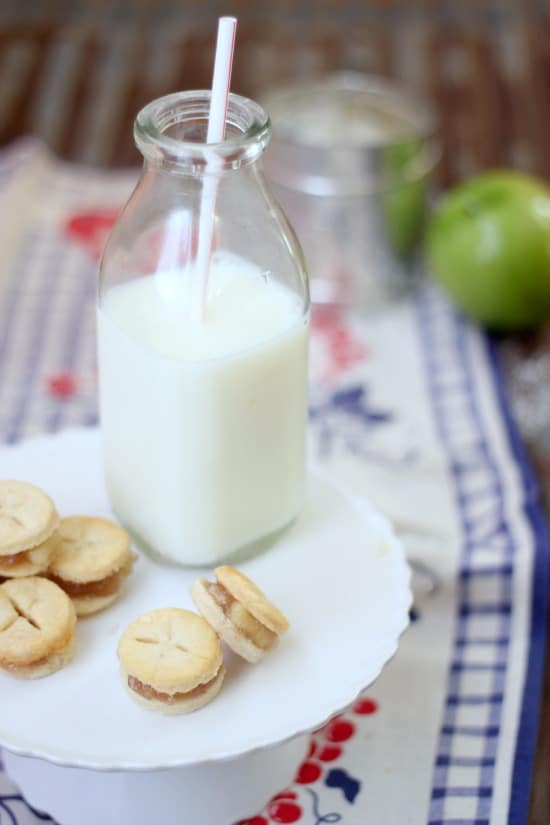 Happy Pi (∏) Day!
Did you know it was Pi Day?
Do you know why it is Pi Day?
Because today is March 14th = 3.14 = ∏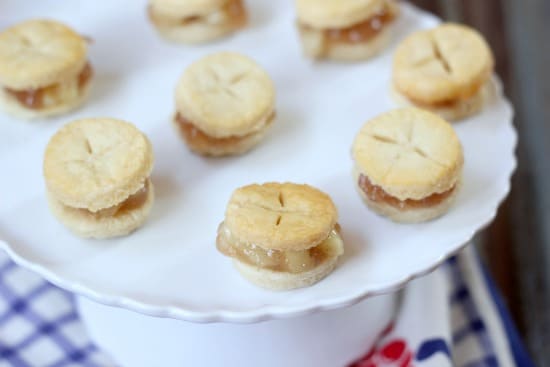 I really love math.
I actually wish that I had a job that involved math.
But then I remember that would require me going back to school, so the job I have is just fine.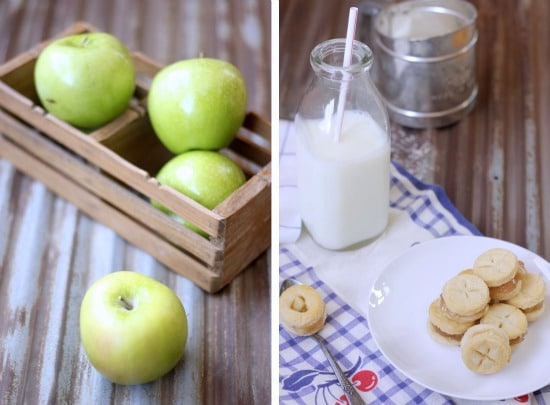 But baking is kinda mathy.  Sometimes.
But not TOO mathy! I need to remember that I'm trying to get people to feel less intimidated by baking, not more intimidated…
Aaaaanyway. Look at these little cuties!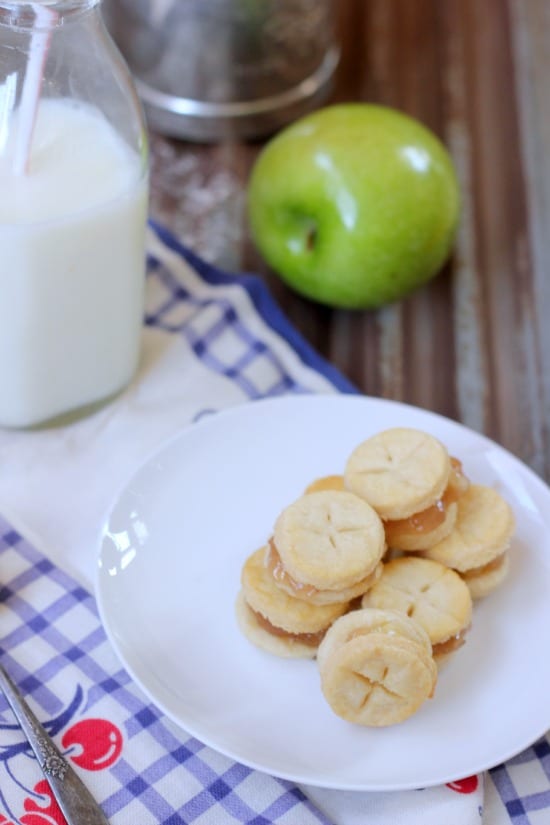 Mini Apple Pie Sandwich Cookies!
Itty bitty pie crust cookies filled with homemade apple pie filling.  The perfect one bite dessert!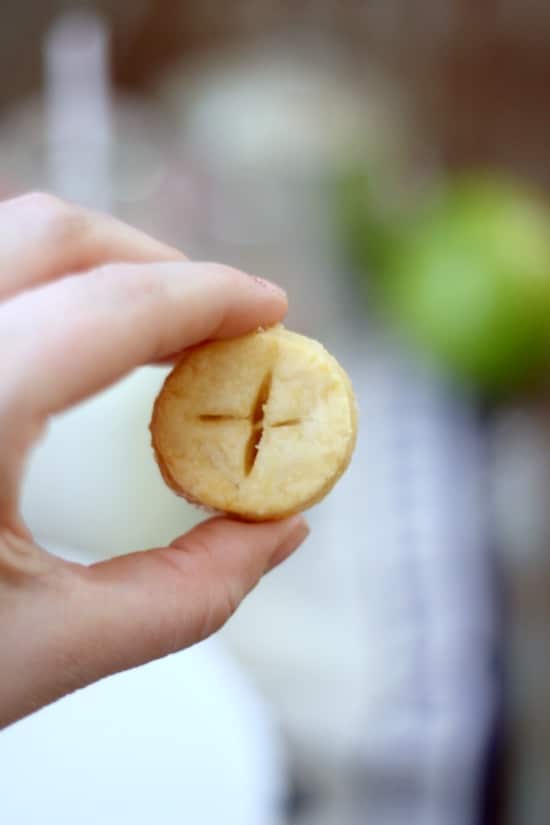 I thought about making a pie to honor this awesome math day.  But I do have to admit, pies are not my forte.  They require a sort of finesse that I just haven't found yet.  My sister, on the other hand, is a pie goddess.  I'll leave them to her for now.  And I'll stick to the cookies.  Pie inspired cookies!
Don't forget to check out the details for the Cookie Wars 2012 Contest sponsored by Baker Bettie for the Cookies Are The New Cupcake Series! Now go bake some cookies, and join this cookie revolution!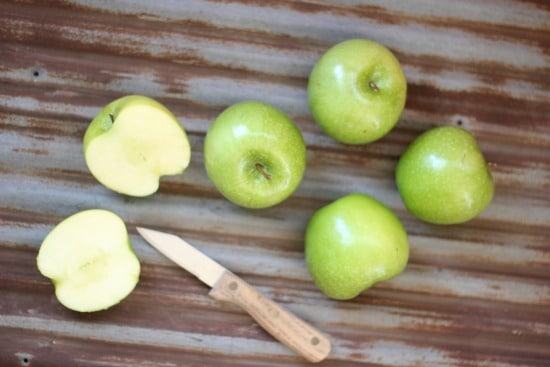 [amd-zlrecipe-recipe:143]
Grandma's Flaky Pie Crust
Ingredients
4 cups all-purpose flour
1 cup shortening
pinch of salt
ice water
milk or cream to brush on crust
Instructions
Preheat oven to 375 degrees
Cut flour, salt, and shortening together with a pastry cutter or a fork. When the consistency is like coarse meal (pea sized balls), add ice-water 1 tbsp at a time, stirring gently until the dough is able to form a ball.
Gently roll out on a floured surface. Stamp out circles using a 1 1/2 inch or 2 inch cookie cutter (or top of a glass). Cut slits in half of the circles for the top crust.
Brush crusts with milk or cream.
Bake at 375 for 8-12 minutes, until lightly browned.
Allow to cool completely before assembling with pie filling.
7.6.7
218
https://bakerbettie.com/mini-apple-pie-cookies/