Oven Roasted Tomato Sauce
This oven roasted tomato sauce recipe is my all time favorite tomato sauce. Oven roasted veggies and tomatoes make this sauce super thick with an incredible depth of flavor.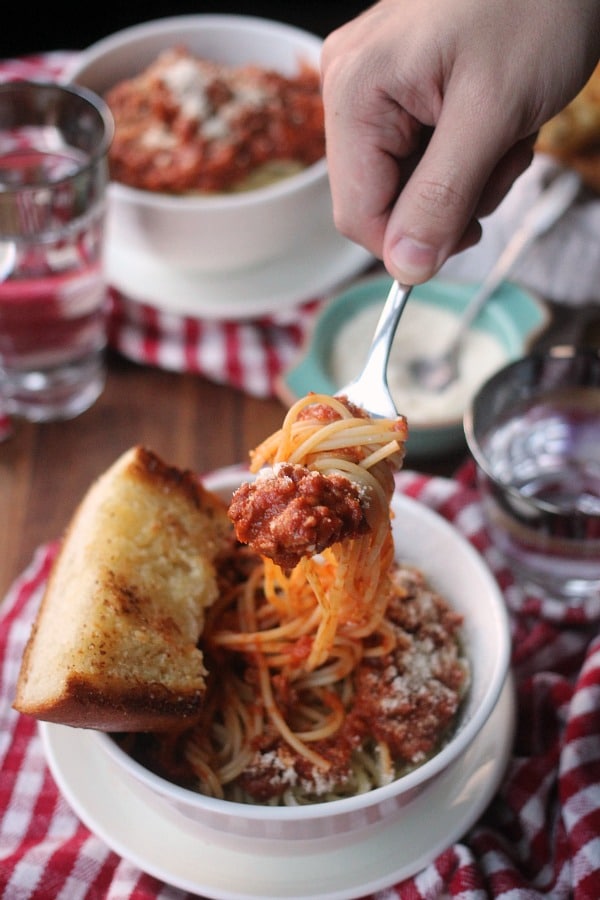 This may sound a little over dramatic but this sauce changed my life. It has ruined all other tomato sauces I will ever eat for the rest of eternity. It isn't something particularly out of the ordinary or over the top. It is just a seriously good and well balanced sauce.
I have to credit most of this recipe to the one and only Thomas Keller. So I guess it shouldn't surprise you how good this sauce is. And while I humbly admit that there rarley is anything I can do to Mr. Keller's recipes to improve them, this is one that I have taken some small liberties with to meet my particular preferences.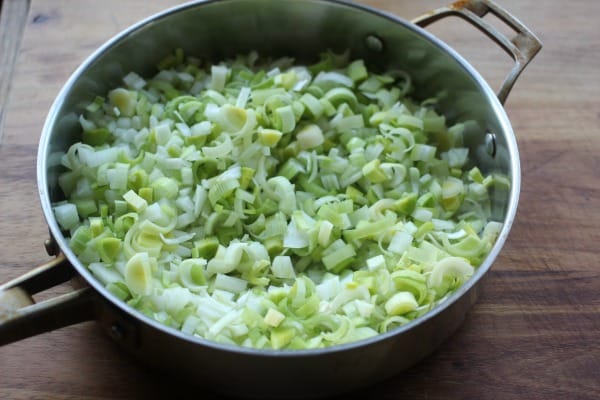 The sauce starts with roasting veggies. Instead of the standard mirepoix, the key players are fennel bulb, leeks, and yellow onion. Keller uses an even 1:1:1 ratio of the three. I opt for a little heavier on the fennel bulb because I am obsessed with the flavor it brings to this sauce.
If you aren't intimately familiar with fennel's flavor profile you probably wouldn't know that is what you are tasting when devour this sauce. It brings a slightly sweet and very slight anise flavor to the party. And don't freak out if you think you don't like anise. I promise it does not over power. I am OBSESSED with the fennel in this sauce. And I think you will love it too!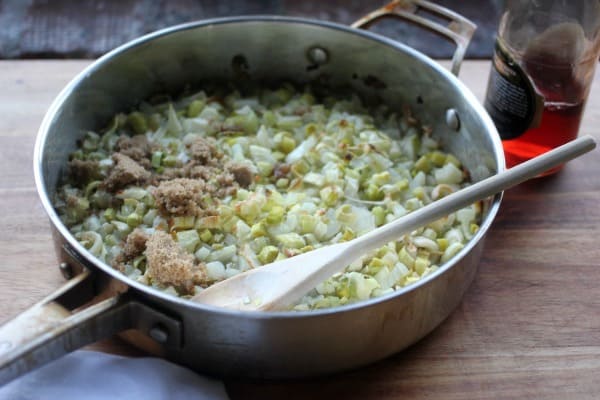 I make this tomato sauce on Sundays when I will be home for a good chunk of time and then store it for use later in the week if I don't use it that day. The sauce is so nice because it requires no standing over the stove the man it, it all cooks in the oven, but it does take a few hours to finish.
After the modified mirepoix has roasted for an hour, the tomatoes are added and the sauce continues cooking, reducing, and developing flavors for another hour and a half.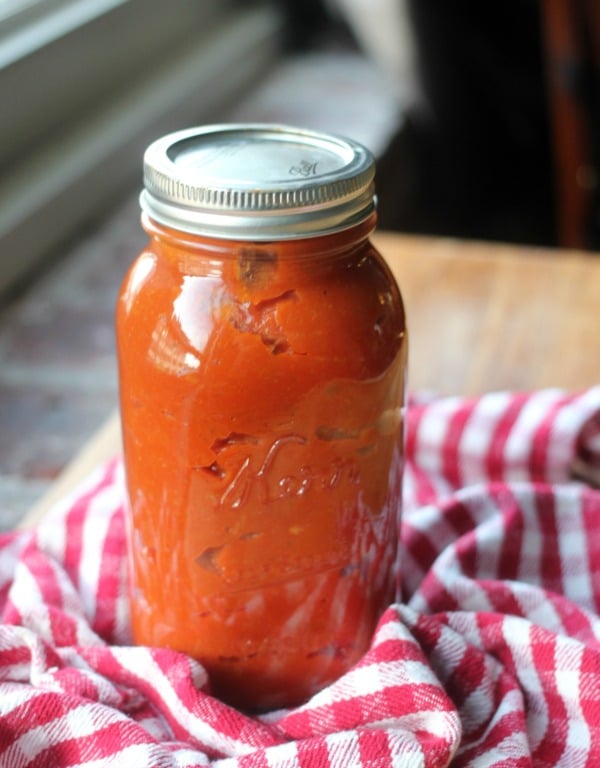 Like I said, this sauce has ruined all other tomato sauces for me. I can't imagine having spaghetti and meatballs without this sauce. I can't imagine chicken parmesan without this sauce. I can't imagine life without this sauce.
Okay, maybe that is too much. But it is pretty darn close to the truth. It is one of those few food items that I crave and salivate over when they are long gone. As much as I love food, those things are few and far between.
Make the sauce.
The end.
Baker Bettie
Yields 1
Oven Roasted Tomato Sauce
10 minPrep Time
3 hrCook Time
3 hr, 10 Total Time
Ingredients
3 TBSP canola oil
1 cup finely chopped yellow onion
1 cup finely chopped leek, whites and pale green parts only
2 cups finely chopped fennel bulb
10 cloves garlic, finely chopped
2 TBSP red wine vinegar
2 TBSP brown sugar
5 thyme sprigs
2- 28oz cans tomato puree
1 tsp red pepper flake (optional, more to taste)
salt and pepper
Instructions
Preheat the oven to 350 degrees F.
Place the oil, and the chopped onion, leek, fennel bulb, and garlic in a dutch oven or large oven proof skillet. Sprinkle liberally with salt. Stir together. Roast the vegetables in the oven uncovered for 1 hour until soft and starting to caramelize. Remove from the oven.
Stir the vinegar and brown sugar into the vegetables and return the pan to the oven. Cook for another 15-20 minutes uncovered until the liquid and sugar are absorbed. Remove from the oven.
Add the thyme sprigs and the tomato puree and red pepper flake if desired into the pan. Return the pan to the oven and cook uncovered for an additional 1 hour and 30 minutes, stirring about every 30 minutes. The sauce should be thick and flavorful. If the sauce is too thin, continue cooking until thick. Remove the thyme sprigs and taste and season with salt as needed.
Store the cooled sauce in an airtight container in the refrigerator for up to 1 week.
Notes
Adapted from Thomas Keller's Oven Roasted Tomato Sauce recipe from Ad Hoc at Home
7.6.4
134
http://bakerbettie.com/oven-roasted-tomato-sauce/