Hello loves! Whew! It feels good to be back! It has been almost two weeks since I posted. I have missed you all.
Fair warning, I am typing this post with one hand and limited mobility. My crazy unexplained joint pain is back. It always includes what seems like tendinitis or something in my wrists and this weird nerve pain shooting up my right arm making it almost useless. Fun times. I say this so you will forgive my briefness and likely typos. Thanks in advance.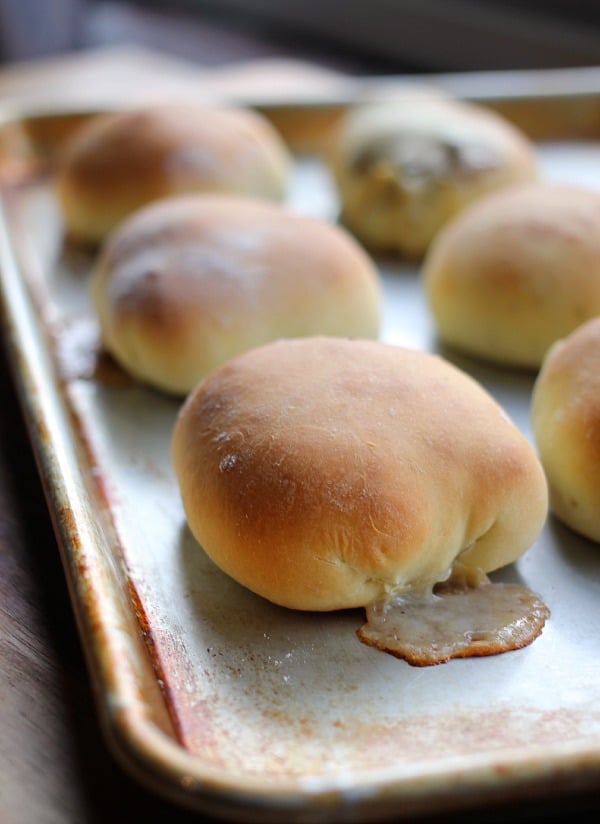 This post is overdue. I made these weeks ago for my husband. We were craving Bierocks, which are beef, onion, and cabbage stuffed rolls if you aren't familiar. But I decided to embrace our new Philly life and do a new take on the bierocks. My husband was please and so was I.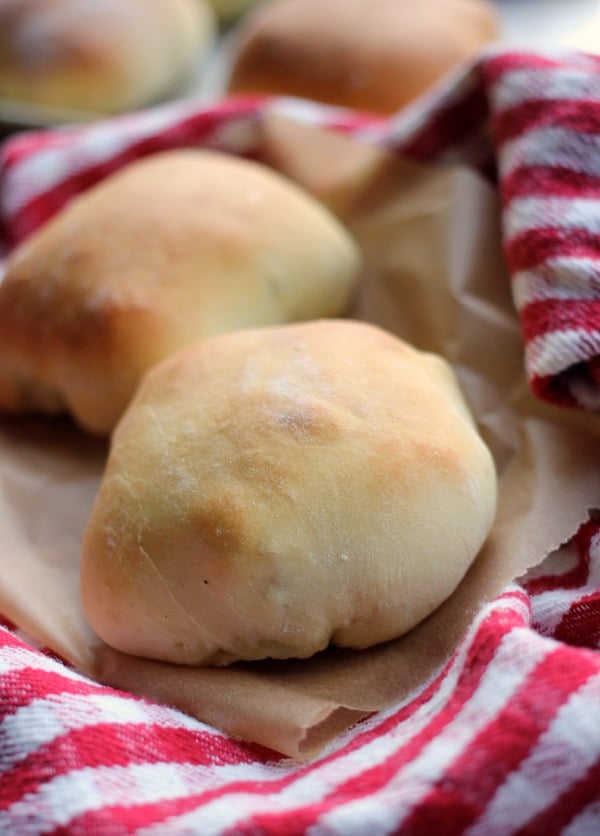 These slightly sweet yeast rolls are the perfect package to stuff anything in…(that's what she said…)
I am a child. Ok, mind out of gutter.
As I was saying, the rolls are really good. Perfectly light and fluffy and just a little bit sweet. They are also perfectly portable and reheat really well. Hello yummy work sack lunch!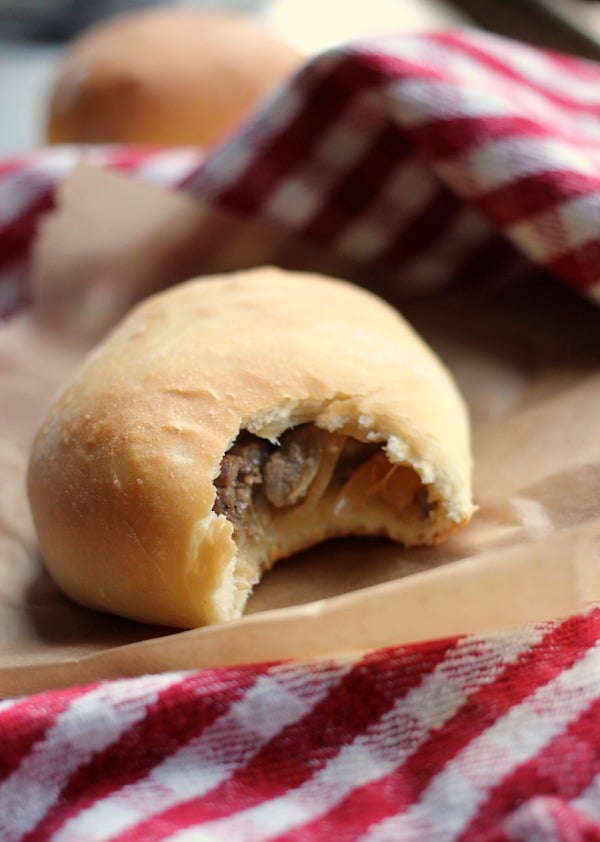 Philly Cheesesteak Stuffed Rolls

Ingredients
for the rolls

1 package active dry yeast
½ cup warm water
¼ sugar
½ cup milk
¼ cup canola oil
½ tsp kosher salt
2 large eggs, beaten
4¼ cups flour

for the filling

oil
2 cloves garlic, minced
1 small onion, thinly sliced
salt and pepper
½ lb good quality deli roast beef, very thinly sliced
½ lb cheese sliced cheese of choice (we used sharp provolone)
Instructions
for the rolls

Mix the yeast, warm water, and sugar together in the bowl of a stand mixer fitted with a dough hook. Let bloom for 5 minutes.
Mix in the milk, canola oil, salt and eggs.
With the mixer on low, gradually add in 3½ cups of the flour. Mix until all the flour is incorporated then increase speed to medium. If the dough is still very sticky and not pulling away from the sides add more of the flour until it is smooth and elastic. Knead with the dough hook for about 8 minutes.
Turn out into a lightly greased bowl and cover lightly to rise for about 1 hour.
Meanwhile make the filling.

for the filling

Heat a few TBSP of oil in a saute pan over medium-high heat.
Add the garlic and onions and saute until slightly caramelized.
Add the roast beef and cook for several minutes to warm and absorb some of the onion and garlic flavor.
Season with salt and pepper to taste.

to assemble

Preheat oven to 375ºF.
Cut the dough in half. Working with one portion at a time, roll the dough out in a rectangle to ⅛" thick. Cut each piece into 6 portions.
Add cheese and beef onion cheese in the center of each piece of dough.
Bring all 4 corners of the dough up to the center and pinch together to seal. Place seam side down on a baking sheet.
Allow to rise for 10 more minutes.
Bake at 375ºF for 15 minutes or until the rolls are browned.
http://bakerbettie.com/philly-cheesesteak-stuffed-rolls/