Mini Flourless Chocolate Tortes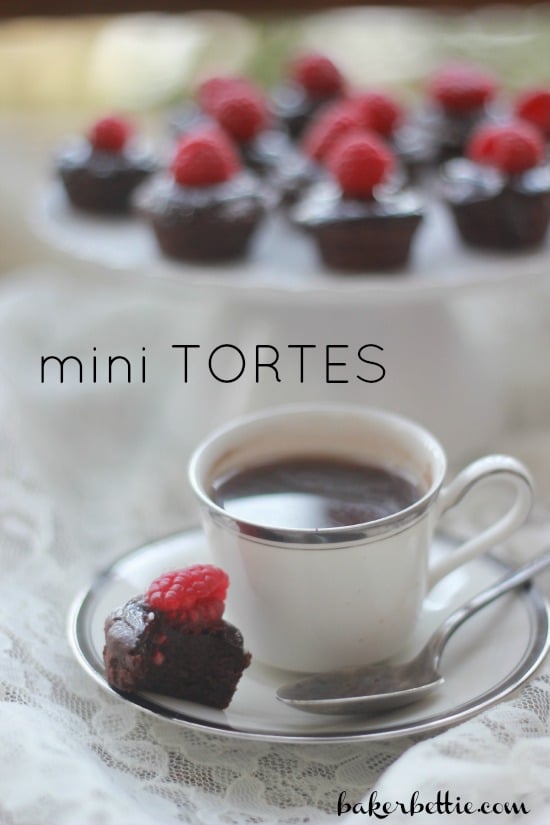 The big stuff…
How much I love and appreciate my family and friends.
The realization of how much I could be affecting my client's lives.
The realization of how much my clients are affecting my life.
Trying to figure out what I REALLY want to do with my life.
My attempt at trying to find a level of compassion and understanding with each person I meet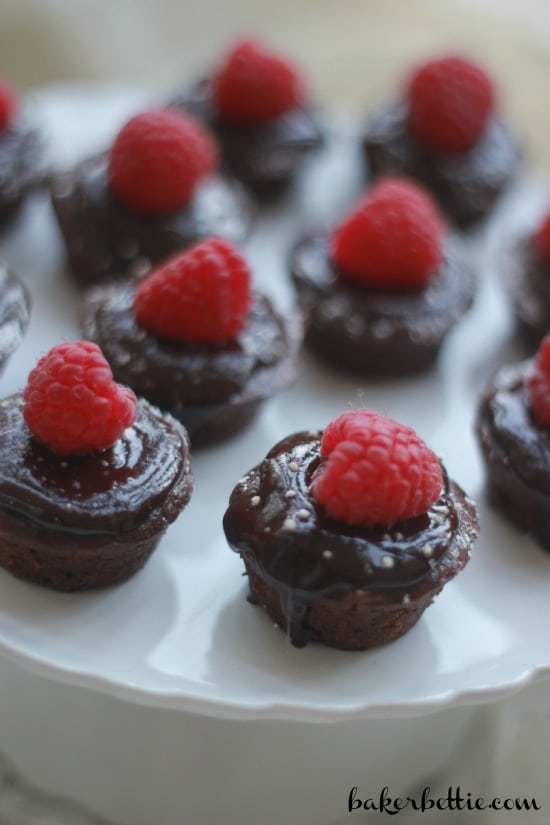 The small stuff…
I really want to cut my hair.
I really don't want to clean the house.
I wonder what I should make for dinner?
Could I blog about what I decide to make for dinner?
We should just go out to eat.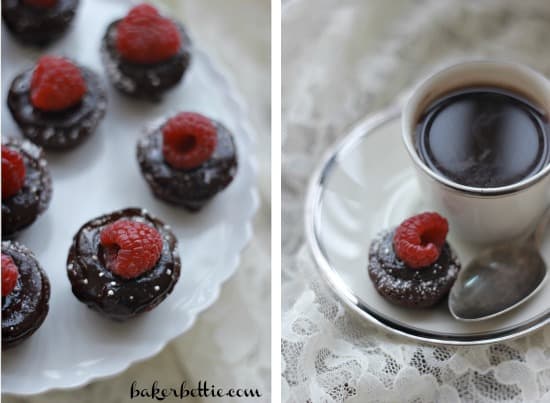 The big and small stuff… 
These mini tortes.
Big big flavor hidden in a small little package.
They are so rich and fudgy that one is definitely plenty to satisfy a sweet craving without packing on tons of calories!
Mini Flourless Chocolate Tortes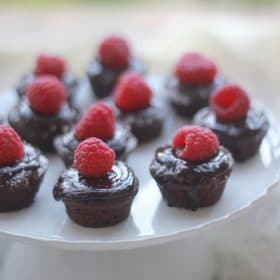 Ingredients:
For the Tortes
12 oz semi sweet chocolate
6 TBSP unsalted butter
1/4 tsp kosher salt
3 TBSP arrowroot powder (or cornstarch)
4 eggs
raspberries (optional)
For the Ganache
4 oz semi-sweet or bittersweet chocolate
1/4 cup milk
pinch of salt
Directions:
For the Tortes
Preheat oven to 325.
Grease a mini muffin pan and set aside.
In a medium glass bowl melt chocolate and butter over a double boiler stirring frequently until smooth. Set aside to cool slightly.
Crack eggs into the bowl of a stand mixer and beat on high until pale yellow and frothy. About 3-4 minutes.
Stir in the salt and arrowroot powder into the melted chocolate until well combined.
Pour 1/3 of the egg mixture into the chocolate and stir gently until combined. Continue 2 more times until all of the egg is combined.
Fill the muffin tins half full with the chocolate mixture.
Bake at 325 for 7-10 minutes. Mine were perfect at 9 minutes.
Allow to cool and top with ganache and a raspberry.
For the Ganache
Melt chocolate in a glass bowl over a double boiler.
Stir in milk and a pinch of salt.
Set aside to cool slightly.
All images and text ©
.