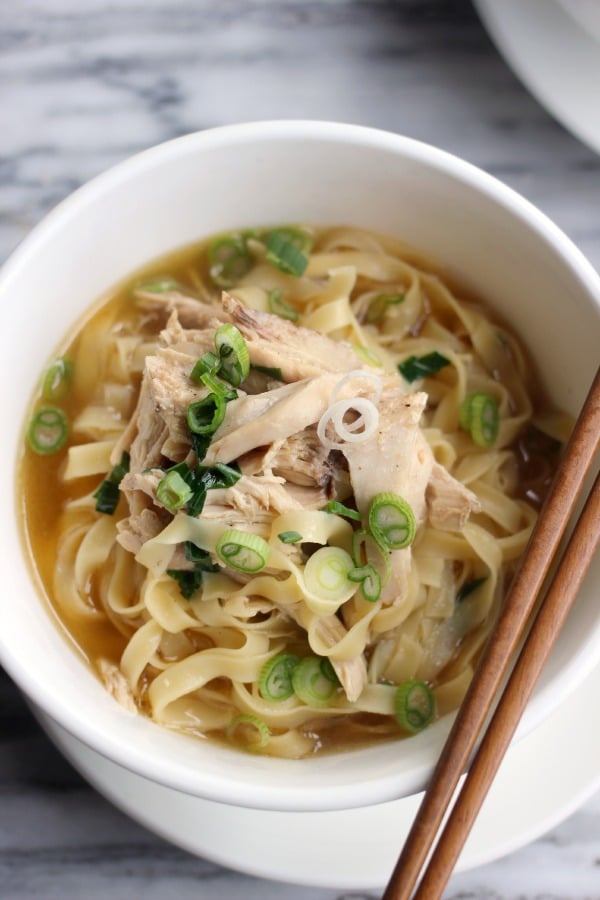 I moved away from Kansas for the first time in my life to Austin, TX in 2010. I went to work at the state hospital there as a music therapy intern. It was exciting and terrifying. I was in a new city, with a new job, around new people. I was very lucky in that I had family there and was able to stay with my aunt since I was working for free. However, I still inevitably found myself to be very homesick at times. Homesick for the familiar. Familiar people, familiar places, familiar life.
We lived in an area that was surrounded by tons of Vietnamese restaurants. It was impossible not to notice them. Sometimes several different ones all sharing the same parking lot. And each of them advertizing pho, usually accompanied with a neon picture of a bowl of soup and steam coming up. I was becoming an adventurous eater at the time, but it was difficult for me to get up the courage to go into one and try this unfamiliar cuisine. I had no reference point for what to order. And situations like that often make me anxious. So of course, I avoided it.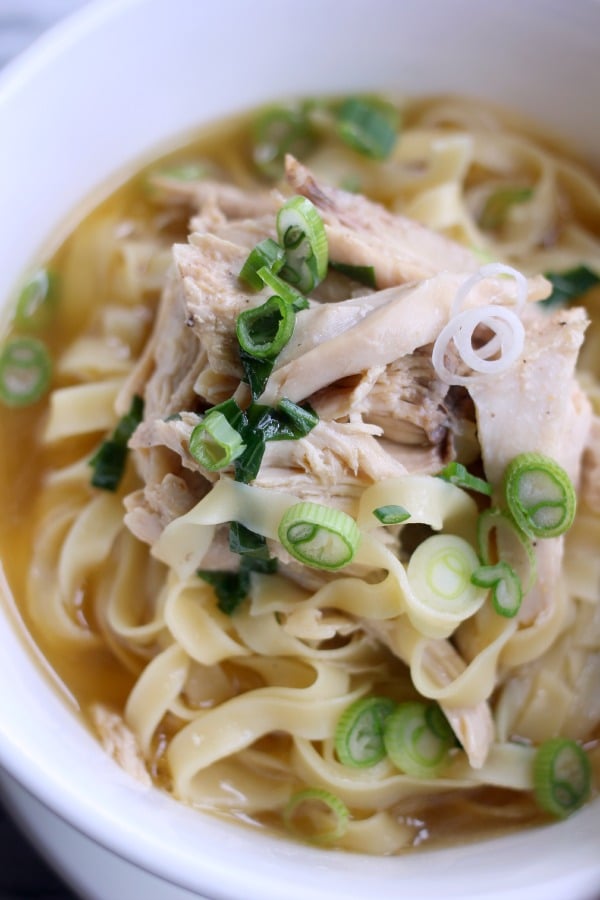 About a month after moving to Austin, my sister came to visit me from L.A. I had a cold at the time and wasn't much of a host in this still unfamiliar city. One lazy afternoon she suggested we go get some pho, claiming that it would feel healing. I was down. And she became my host guiding me in my first Vietnamese food experience. I trusted in her to order for us. When the food came to the table we each had a huge bowl of noodle soup in front of us with the most thinly sliced rare steak floating on top. It smelled incredible. The bowls also came with a plate of accompaniments. Bean sprouts, lime wedges, jalapeno slices, and tons of fresh herbs: basil, mint, and cilantro. She coached me about flavoring my soup, first tasting it as is and then adding in as much or as little of the add ins and sauces on the table as I desired.
I know it sounds lame, but it truly was a transformative experience. I was absolutely drawn in by the complexity of the broth. It's all about the broth. Such an incredible depth of flavor yet so clean on the palate. And it was healing. I felt as though that bowl of soup could cure everything from my cold to my homesickness and everything in between. The next day we couldn't decide what to eat for lunch. I sort of jokingly suggested pho again. My sister instantly agreed. I was so happy I almost cried.
…