Anniversary Chocolate Chip Vanilla Bean Cheesecake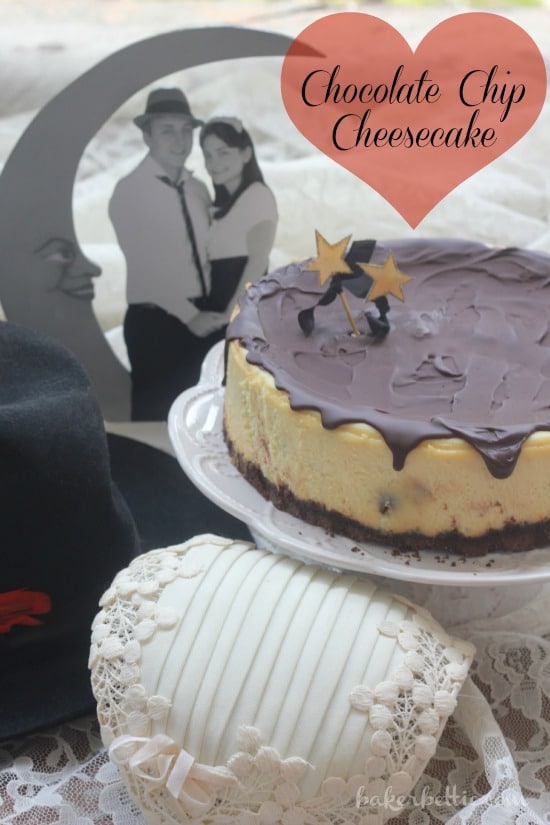 My husband and I celebrated our 1 year anniversary yesterday. I cannot even believe that it has been an entire year since we spent the most amazing and fun day with our family and friends.
We laughed, we cried, we danced, we sang, we hugged, we kissed, we left husband and wife.

I knew before even asking what Chris would want more than anything for this occasion. A chocolate chip cheesecake.
When we were first dating and Chris found out that I liked to bake, it was the first thing he asked me to make him. I had never even heard of cheesecake with chocolate chips in it before, but he insisted that it was the best dessert ever.
I do have to disagree with this statement.  Tiramisu is the no doubt the best dessert ever.  Don't even try and argue with me about this. But this cheesecake is quite delicious.
Over the years I have made this for him for all special occasions and when this happens he will eat cheesecake for most meals for a week. Not kidding. One of the many reasons I love him.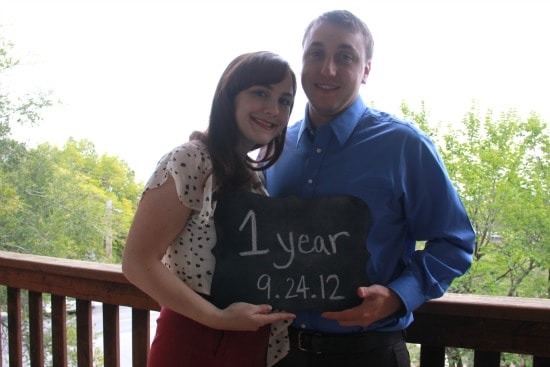 At our wedding we even had a chocolate chip cheesecake as the grooms cake. Chris's lovely sister made it for us, and it was delicious!
Even though I made him a cheesecake for this celebration, we still had to follow the tradition of having a few bites of our cake topper too. I have to admit, I was a bit nervous about the thought of taking a bite of cake that had been in the freezer for a year.
But surprisingly, it was still delicious. We now have a cheesecake and a chocolate cake in our refrigerator. My husband will not be eating anything substantial for the next week. I'm sure of it.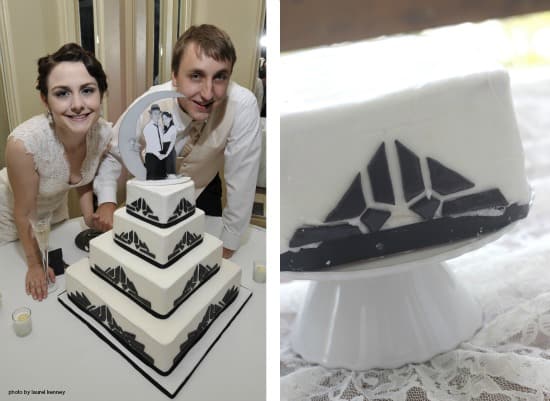 As for me, I am gearing up to for my first year participating in Vegan MoFo! This will be my last dairy and egg filled recipe for a while. Take a good long look at it!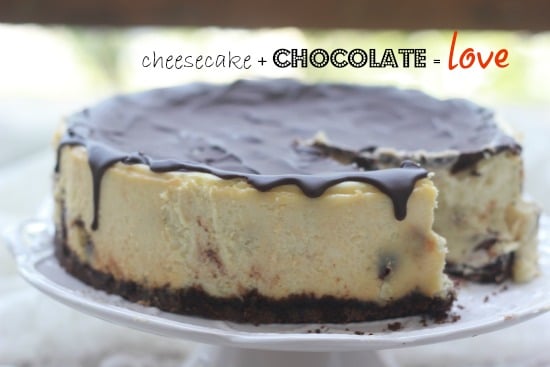 If you aren't familiar with the the event, it is a month long blogging event where participants blog all month long about all things vegan. My theme will be: Fall Comfort Foods
. No, this does not mean pumpkin spice everything (although I'm sure pumpkin will be involved at some point.) I hope you will all join me as I try to fit in 20 posts in the month of October!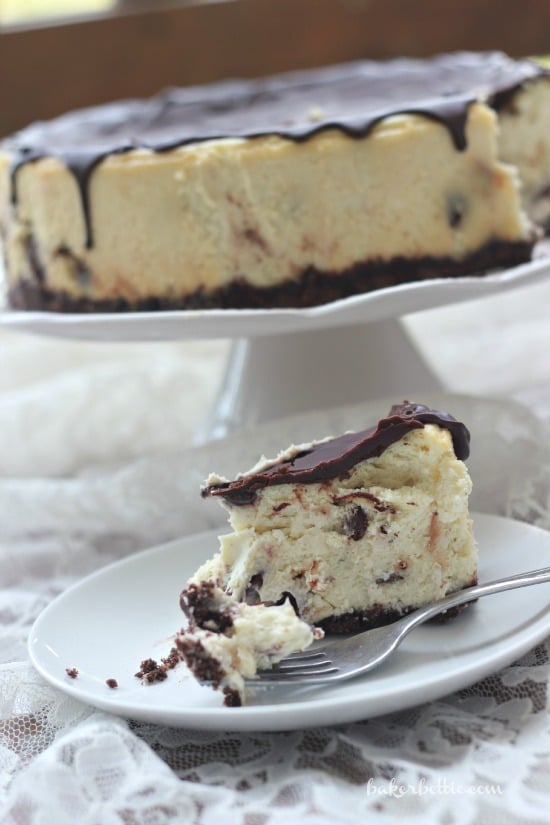 Chocolate Chip Vanilla Bean Cheesecake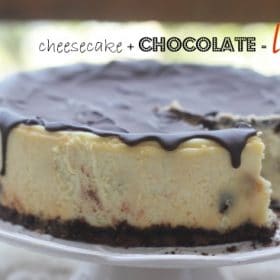 Ingredients:
For the Crust
1 cup chocolate graham cracker crumbs (about 8 sheets)
1/4 cup sugar
1/2 cup melted butter
For the Cheesecake
32 oz cream cheese, room temperature
1 1/2 cups sour cream, room temperature
1 1/4 cup sugar
3 eggs, room temperature
3 egg yolks, room temperature
1 TBSP vanilla
seeds of 1 vanilla bean
juice of 1 lemon
12 oz chocolate chips
For the Chocolate Shell
3 oz dark chocolate
1/4 cup butter
Directions:
Preheat oven to 250 degrees
Combine graham cracker crumbs, sugar, and melted butter
Firmly press the mixture firmly and evenly into the bottom of a spring form pan
Place the crust in the refrigerator while preparing the filling
In the bowl of a stand mixer fitted with a paddle attachment, beat the cream cheese and sour cream at medium speed for several minutes until fluffy
Add the sugar and beat until combined
Add the eggs and egg yolks one at a time to the mixture, beating in between
Scrape down the bowl
Add the vanilla, vanilla bean seeds, lemon juice and beat for another minute
Fold in the chocolate chips
Pour the mixture into the spring form pan
Bake at 250 for 1 hour
Turn the oven off and leave the cheesecake in the oven for 1 more hour
Put the cheesecake in the refrigerator for at least 8 hours to chill completely
Run a knife around the edge of the pan and then remove the sides
Place the chocolate and butter in an oven proof bowl or cup
Microwave for 30 seconds and then stir the mixture
Microwave for 15 more seconds if the chocolate is still not melted
Pour the chocolate over the cheesecake and use a rubber spatula to smooth over the top
All images and text ©
.