Family holiday traditions.  They come in many different forms.  And there is something fascinating to me about hearing what traditions are important to other people.  But I didn't always care about that.  I think when we are young it is hard to appreciate these traditions the way you do when you grow up.  I guess our perspective is skewed when we are young.  Our life just is, and it isn't until we are older that we reflect on those meaningful things.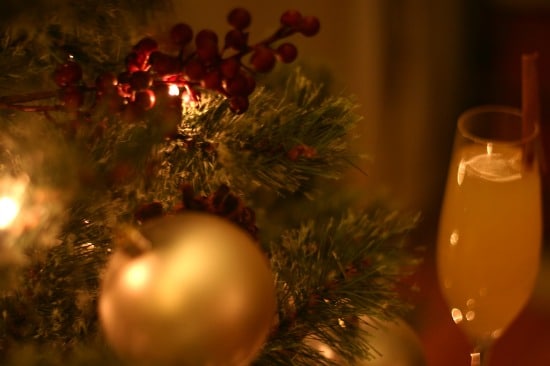 With my recent marriage, these things have been in my thoughts a lot lately.  There is something beautiful, but at times difficult, about blending two family's traditions.  And with this, new traditions are born.  You have to come to terms with the reality that some traditions just won't be the same anymore.  And as sad as this can seem, it is just life.  Families grow and change, and so will traditions.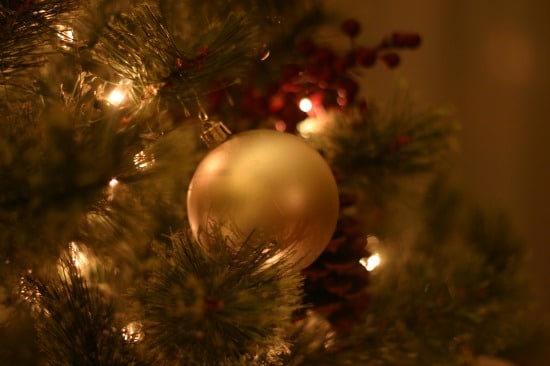 But the memories are always there.  One of my favorite holiday traditions has happened ever since I can remember: our holiday parties.  Every year before Christmas our family would open up our house and have all of our family and friends over for food and drinks.  My mom always had our house looking amazing, so cozy and warm with all the lights and a fire in the fireplace.  And it wasn't a Smith Christmas party without wassail.  It would simmer on the stove all evening filling the house with smells cinnamon and clove.  I get a little teary eyed thinking about this, but I also get excited to think that my husband and I will make memories like these together and someday with our kids.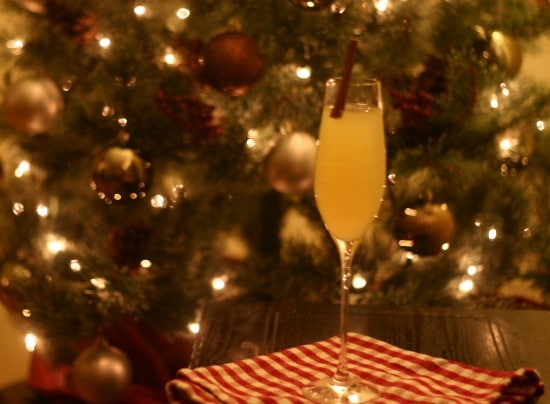 In planning for our upcoming party I couldn't plan the menu without thinking about wassail. So, I decided on a wassail with a kick.  The wassail part can be made up to a week ahead of time and stay chilled in the refrigerator until the day of the party.
What is your favorite holiday tradition?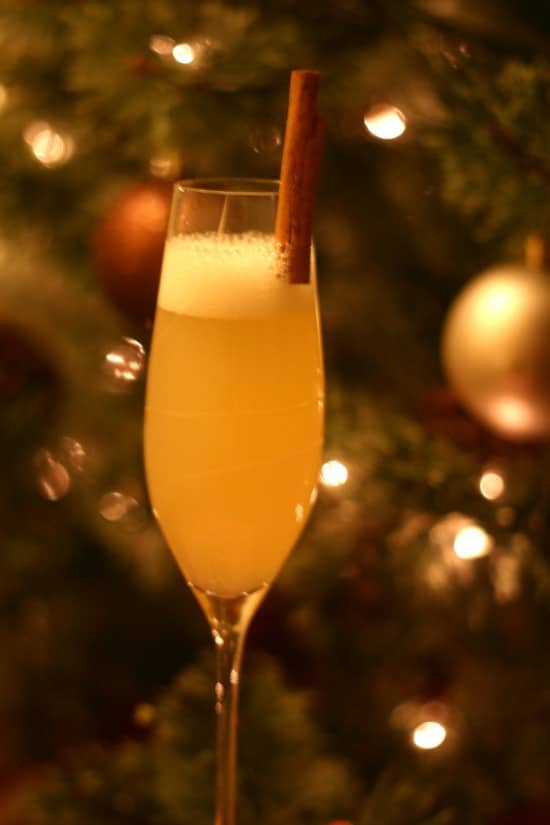 Sparkling Wassail- Sparkling Apple Cider
Ingredients
1/2 gallon apple cider
3 cups pineapple juice
1 orange
2 lemons
1/3 cup clove honey
4 cinnamon sticks
2 tbsp whole cloves
1 tbsp allspice berries
3 cups bourbon
champaign
Instructions
In a large pot combine apple cider, pineapple juice, the zest of the orange and the lemons removed in strips with a peeler, the juice of the orange and the lemons, honey, cinnamon sticks, whole cloves, and allspice berries.
Let simmer for 2 hours stirring occasionally.
Let cool before refrigerating.
On the day of the party mix the wassail with the bourbon.
Serve 3oz wassail mixed with 2 oz champaign.
7.6.7
188
https://bakerbettie.com/holiday-party-made-easy-part-2-sparkling-wassail/