Lemon Curd and Raspberry Tea Biscuits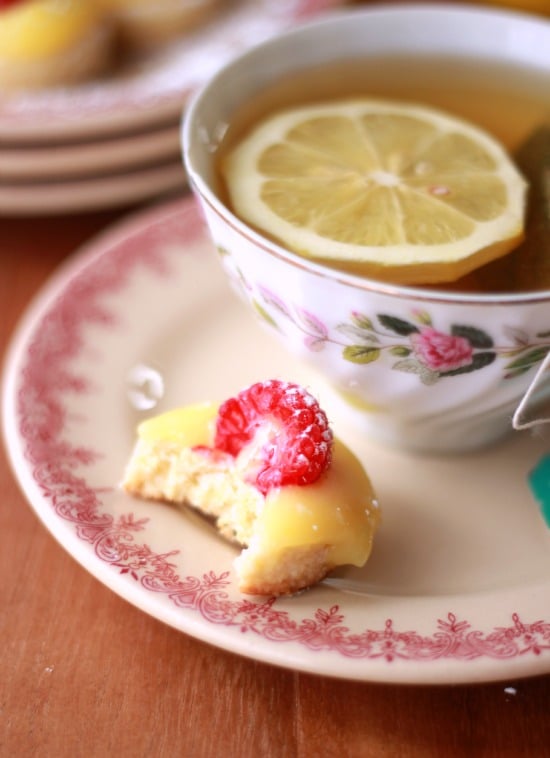 Honestly, I don't even know what a "tea biscuit" is or even if it is anything.  But I thought it sounded pretty and fancy so I went with it.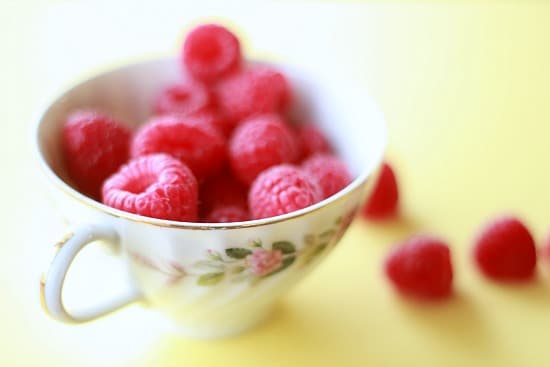 How pretty are these?  Can't you just imagine ladies sipping their tea and eating these with their crumpets? And speaking of crumpets.  What the heck is a crumpet?! Maybe I need to figure that out and make those sometime.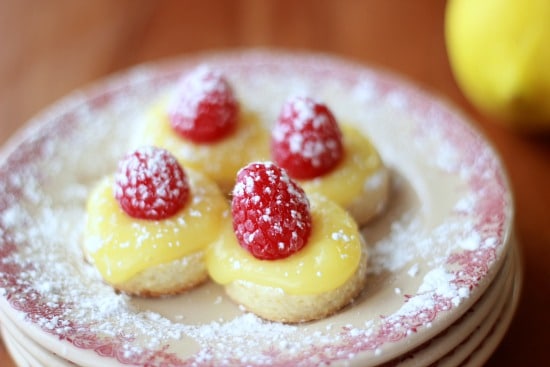 Anyway, these would be perfect for a bridal or baby shower, or a luncheon, or even Valentine's Day.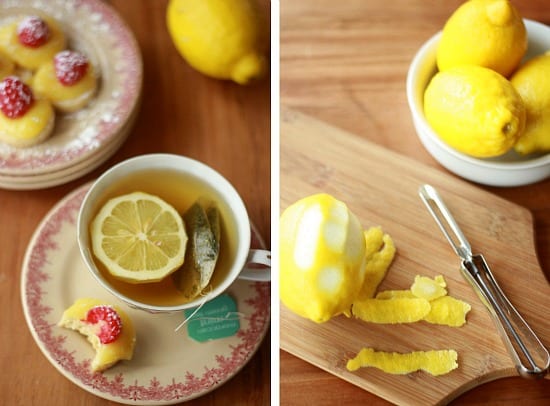 I call these a biscuit instead of a cookie because they really do have that sort of texture. Almost like a short bread.  Sort of crumbly and flaky and not too sweet.  Paired with the sweet and tart lemon curd it is a perfect combination.[amd-zlrecipe-recipe:84]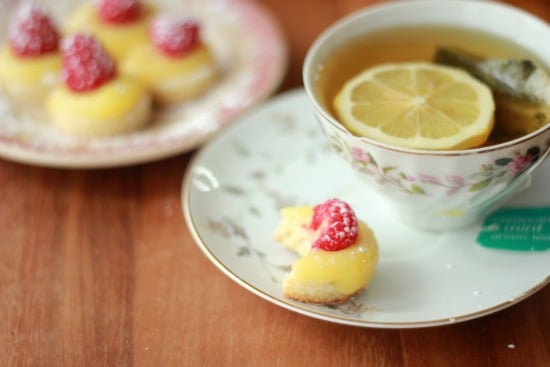 How to Make Lemon Curd- Homemade Lemon Curd
Ingredients
3 Lemons
1 1/2 cups sugar
1 stick unsalted butter, softened
4 large eggs
pinch salt
Instructions
Using a microplane, remove the zest from the lemons into a large bowl, making sure not to remove the white part. Add the sugar and butter and cream together. Add the eggs one at a time and mix to incorporate. Juice the lemons and beat into the mixture. Mix in the salt.
Pour into a saucepan and cook over medium low heat, stirring constantly, until the mixture begins to thicken. This should take about 10 minutes. Pour through a fine sieve to remove lumps and large pieces of zest. Cool in the refrigerator.
To assemble: Place a dollop of lemon curd on each biscuit and top with a fresh raspberry. Dust with confectioners sugar. Store in the refrigerator if not serving immediately.
7.6.7
202
https://bakerbettie.com/lemon-curd-and-raspberry-tea-biscuits/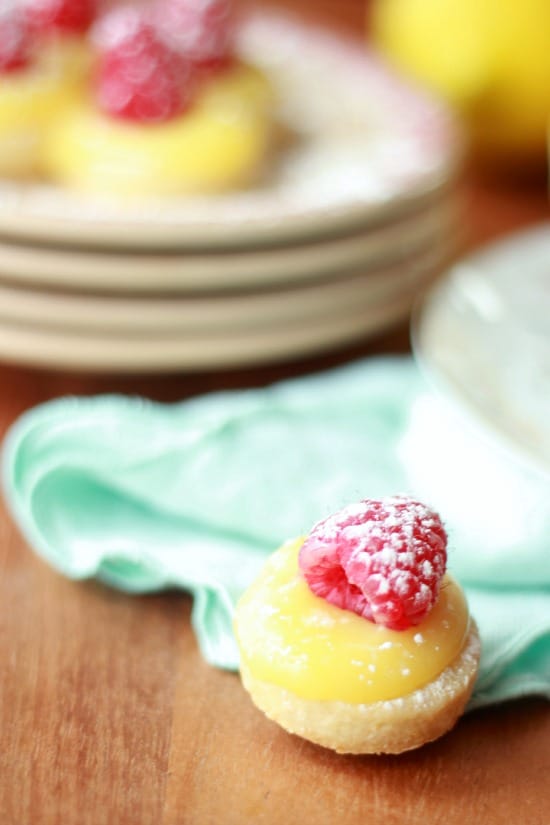 Products I used for this recipe…
Disclaimer: Please note that the links below are affiliate links and I will earn a commission if you purchase through those links.
[AMAZONPRODUCTS asin="B01BGSD4F2″][AMAZONPRODUCTS asin="B00KH9PXZ6″][AMAZONPRODUCTS asin="B000G0KJG4″]