Lemon Goat Cheese Tea Cookies
Get this recipe for these tangy lemon goat cheese cookies that would be so lovely for an afternoon tea, a baby shower, or bridal brunch. These cookies are soft and delicate and highly addictive.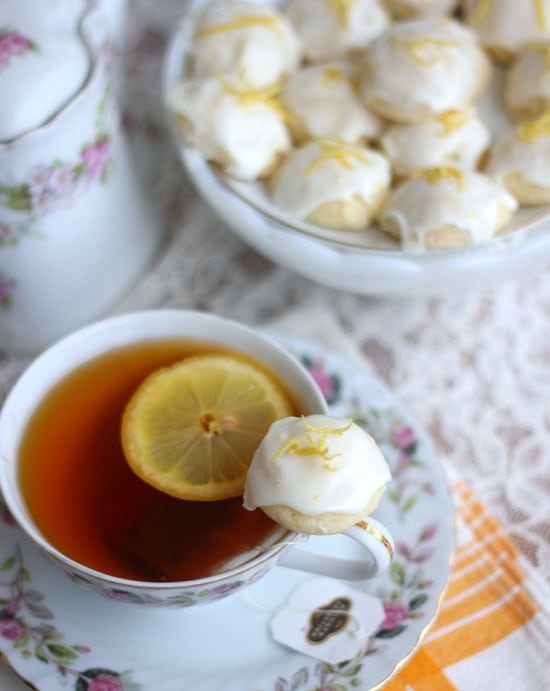 Life is going full speed ahead right now. It doesn't matter if I'm ready or not. It is happening. And while it's exciting, and stressful, and emotional, it has been hard to find time for the thing that calms me: baking. I will soon have lots of time to devote to it. But currently, I'm struggling.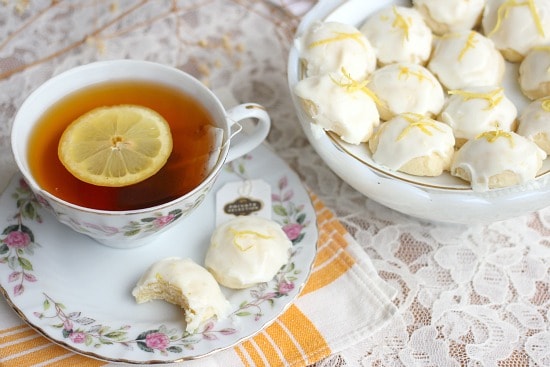 Yesterday I was determined to make baking a priority. I wanted to make something dainty and delicate and pretty. Something to snack on with my tea. I knew lemon would be perfect but I didn't want just plain lemon. So I wandered around the grocery store searching for it's pair.
I don't know if goat cheese and lemon sounds weird to you. It probably does if you are one of "those" people that doesn't like goat cheese. I'm sorry, but I just don't get you.
I get you if you don't eat it because you are vegan, but just not liking it? I just can't wrap my goat cheese lovin mind around it. BUT if you are one of "those" people, cream cheese would be a perfect substitute! And if you don't like either of those things, just use all butter.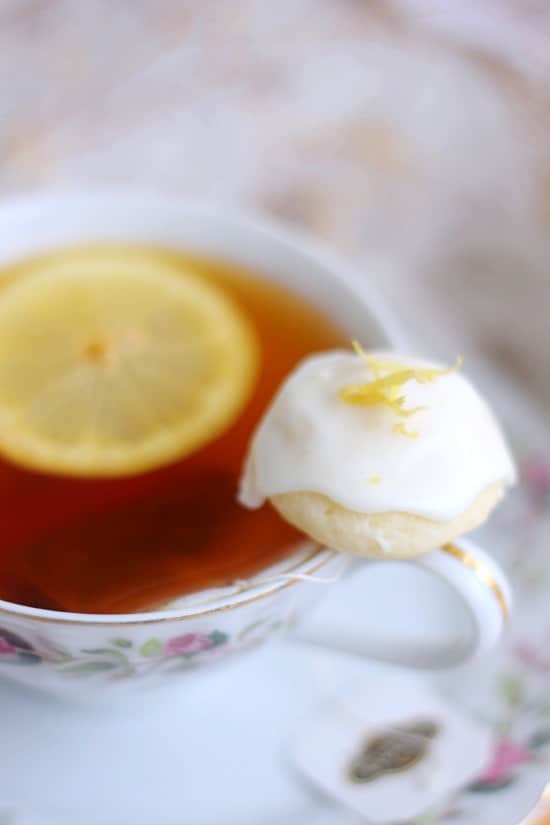 These turned out so wonderfully tangy, soft, and moist. They are the perfect finger food for a bridal or baby shower or just for your own cup of tea! I bet these would also be awesome made with other citrus such as grapefruit, orange, or lime.
Ingredients
for the cookies
6 oz (about 1 cup) goat cheese, soft
1 stick unsalted butter, soft
1 cup sugar
2 eggs
zest and juice of 2 small lemons or 1 large
21/4 cup flour
for the frosting
3 oz goat cheese (about 1/2 cup), soft
juice of 1 lemon
31/2 cups powdered sugar
lemon zest for garnish
Instructions
For the cookies

Preheat oven to 325 degrees F.
In a large bowl, cream together the goat cheese, butter, and sugar until light and fluffy.
Beat in the eggs 1 at a time until incorporated.
Mix in the lemon juice and zest.
Mix in the flour.
Use a small scoop (about 1 TBSP) and drop rounded balls of dough onto cookie sheets.
Bake for 7-8 minutes until set. Cookies should not brown and will not spread very much.
Allow to cool completely before frosting.

For the frosting

Beat together the goat cheese and lemon juice until smooth.
Add powdered sugar in 1/2 cup at a time, mixing until incorporated. Add enough powdered sugar until it is thicker than a glaze but not quite a thick frosting.
Frost cooled cookies and quickly add a bit of zest to each.
Allow frosting to set.
7.6.7
22
https://bakerbettie.com/lemon-goat-cheese-tea-cookies/
Products I use and recommend for cookie baking!
[AMAZONPRODUCTS asin="B000G0KJG4,B00B53D5H6,B00HG5OXIW"]
Disclaimer: This post contains affiliate links.