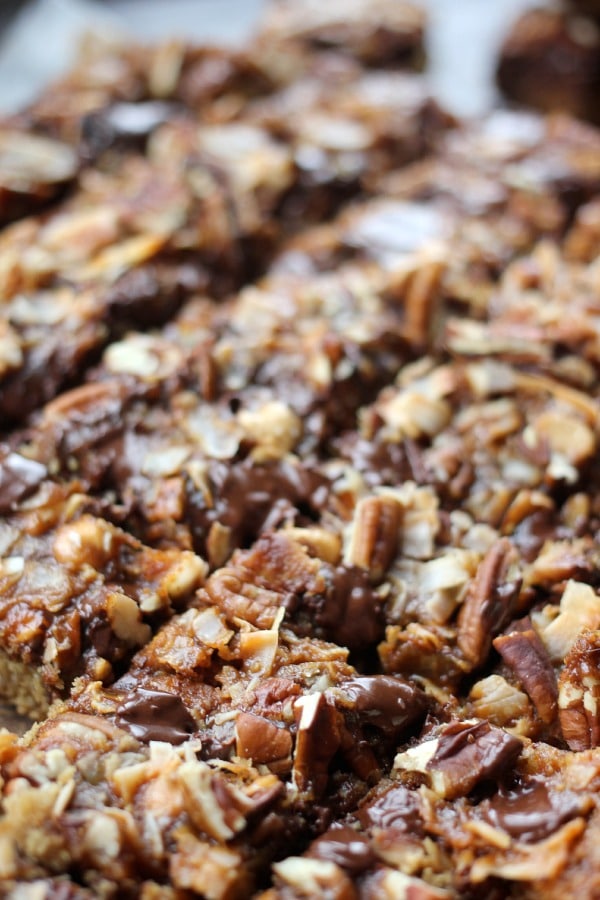 Have you heard of a 'Hello! Dolly Bar?' Or maybe you call them 'Magic Bars' or '7 Layer Bars?'
I had never heard of any of this until recently. Someone asked me if I had a good recipe for 'Hello Dolly Bars' and I just stared at them blankly. Then they were appalled that I didn't know what they were talking about.
them: "It's a traditional southern dessert! You should definitely know how to make them!"
me: "I'm not from the South."
them: "You're from Kansas. You're from the South."
me: (sigh)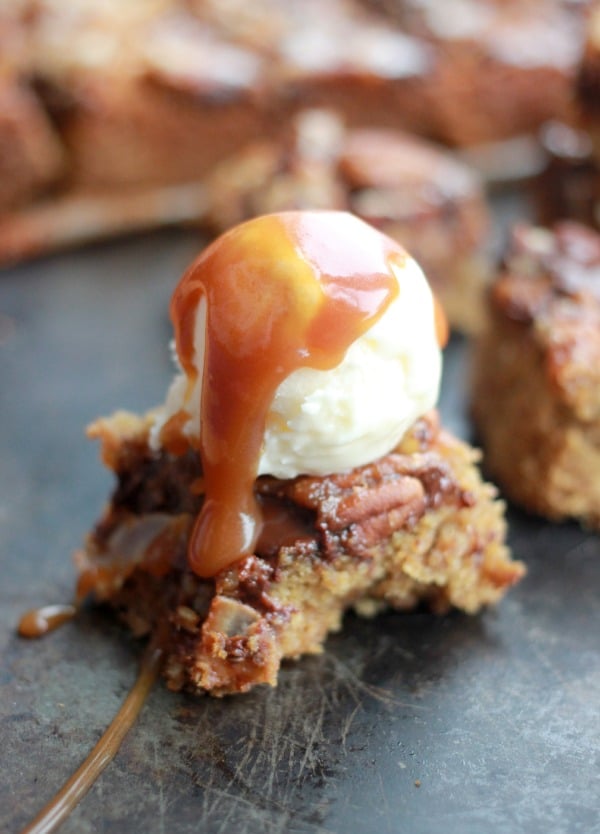 So I decided to embrace my southern roots? and learn how to make these! Through researching these babies, I learned that Hello Dolly Bars are a cookie bar with a graham cracker crust, layers of chocolate, butterscotch, nuts, coconut, and then drizzled with sweetened condensed milk. While all of that sounds fine and good, I had to make these babies a little more fancy.
…