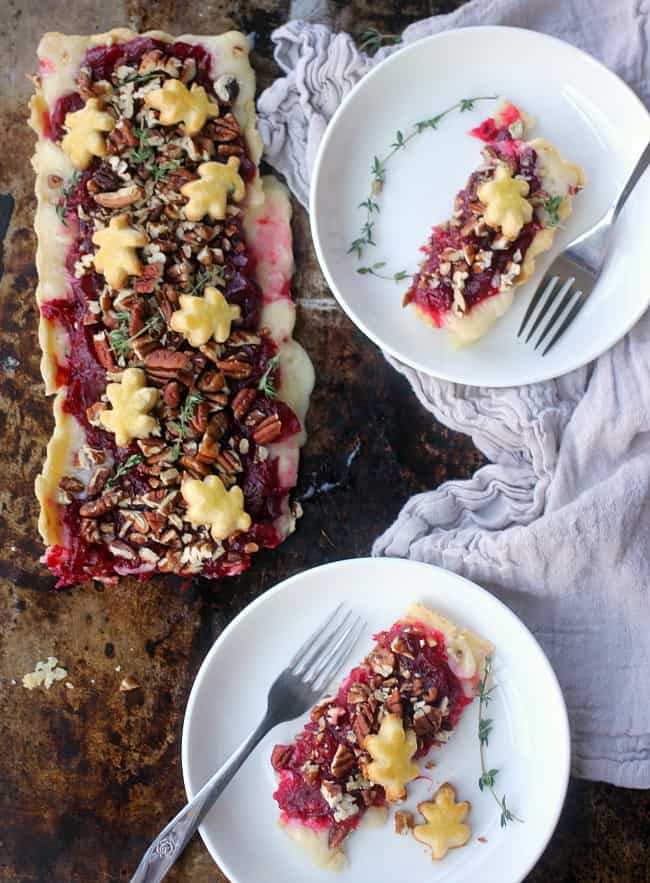 I don't know about you, but sometimes I just want something a little more fancy to go along with the traditional Thanksgiving Day feast. Something to munch on while the rest of the meal is being finished and guests are still arriving. I plan for something festive and beautiful to set the tone of the day. I have made a brie en croute with a cranberry filling the last few years, but this year I wanted to try something just a little different- a take on brie en croute with a more fun and cheerful feel to it.
What I love so much about this cranberry and brie tart is that the whole thing can be prepped before the day of. It is wonderful served at room temperature or warm if you do have the oven space and time to get it that way. And really, this could be an appetizer or a dessert. I am a huge fan of cheese as dessert and this would be lovely after all the hearty turkey, gravy, potatoes, and stuffing.
If you haven't been over to VRAI Magazine recently, we are having a virtual Friendsgiving celebration! We are spread out all over the country so we are each bringing our talents to the virtual table and celebrating with each other and with YOU! Head on over there to check out my recipe for this Cranberry Brie Tart with Thyme and Pecans and check out all the other amazing Friendsgiving Day ideas our talented editors have shared!