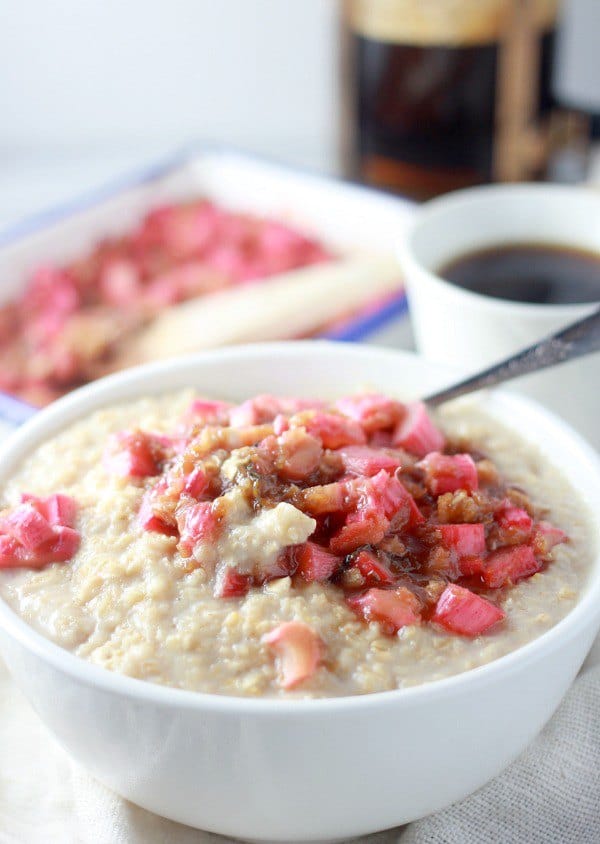 I absolutely love rhubarb. Its distinct tart flavor is so unique and I get so excited when it comes back in season. I was at the grocery store this weekend and got very excited when I saw the unmistakable pink stalks sitting in the produce section. I quickly snached some up without even knowing what I was going to do with it. I love rhubarb season! I really need more rhubarb recipes in my repertoire.
Yesterday morning I was rummaging through the fridge looking for breakfast inspiration and the rhubarb was staring right back at me. Rhubarb for breakfast? Yes please!
I decided to mix it with some other fresh flavors and to use up some produce that would soon go bad. Orange seemed like a no brainer but then I spotted the basil! It's not a combination I had ever thought of before, but it just clicked. A healthy breakfast recipe was well under way!
…