Bring the yogurt shop to your home with homemade frozen yogurt or "froyo" as the cool kids are calling it! Learn how to make the classic "tart" flavor or change out the flavor of yogurt used to make your favorite flavor! Don't forget the toppings, of course!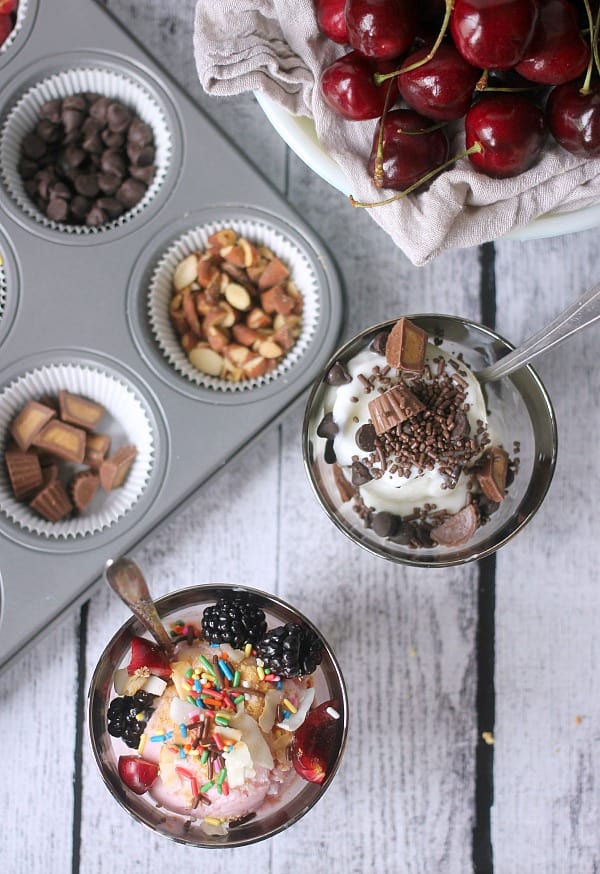 WARNING: This post contains numerous pop culture sayings and abbreviations. You may find it obnoxious. But I hope you still love me. Consider yourself warned! 
I totes love pop culture abbreviations and acronyms. Well certain ones. The other ones make me roll my eyes (just in my mind, not in real life. I'm not THAT rude).
I know. Pop culture slang can be really obnoxious. I get it. But I just can't help it.  I will forever and always say "oh em gee" in slow mo when I am surprised by something. If you make me laugh in a text you most certainly will get a "lol" reply and it should be read as "laaaaawl!!!" with lots of exclamations in your mind. And you CANNOT tell me that it's not really satisfying to yell "YOLO" when you are about to do something exciting or a little naughty… RIGHT?! And "froyo" is equally as fun to say!  BUT you will never ever hear me say smh, fml, lmfao, gtfo or any of the like. I have to draw the line somewhere. See the line?