Cheddar Apple Scones with Fresh Rosemary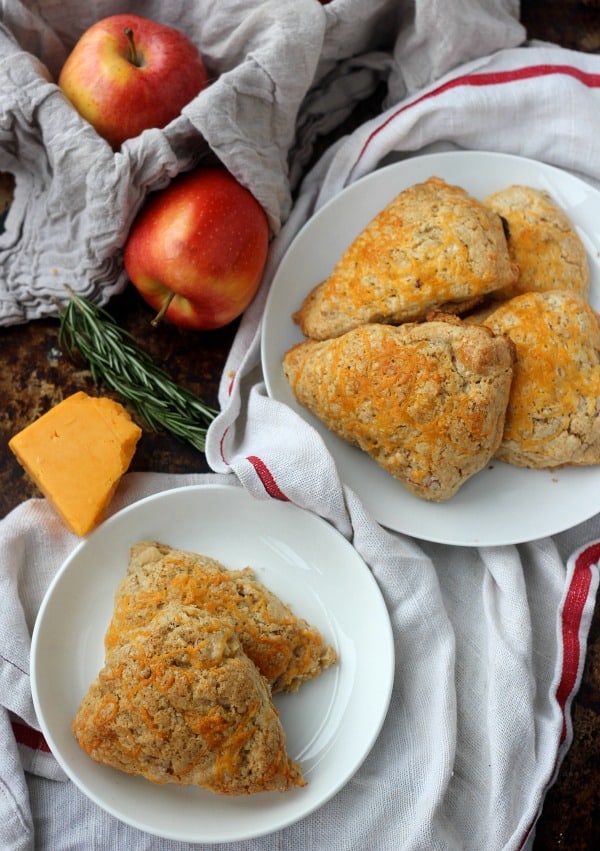 Can we all just step away from the pumpkin spice for a moment? Just for a moment. I promise you can get right back at your latte soon. But just consider that as delicious as pumpkin spice is, there are other fall flavor combinations that are equally as exciting. Maybe even more so!
I created this fall recipe for VRAI Magazine to try and take a little break from the norm. Do something a little different. Apples, cinnamon, sharp cheddar, and fresh rosemary come together in this amazingly warm and cozy flavor profile. And I put that into scones! What else could be more cozy? Light, fluffy, tender scones with a hot cup of strong coffee. A new take on fall flavors and you won't want to miss it!
Click here for the article and recipe –>