Get this basic muffin recipe and learn how to make perfect muffins using the muffin mixing method. This is an adaptable recipe and can be flavored to your preferences!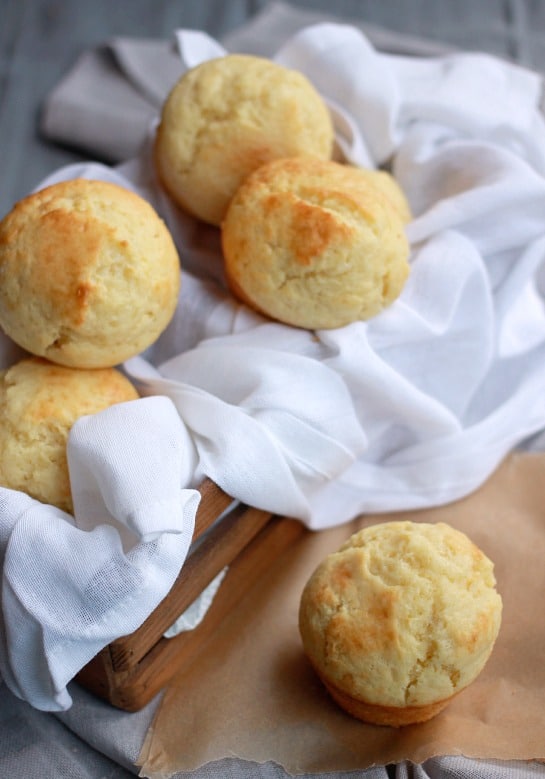 Today is about learning.
It's about learning the rules and the correct way to do things. It's about understanding why there are rules for these things.
You don't like rules? I'm sorry. You're going to have to suck it up if you want pretty muffins or fluffy pancakes. Capisce?
I'm all about understanding the reasons for the method in baking. Sure, most of us have made muffins or quick bread plenty of times. And even if you haven't, I assume you can read a recipe. So we pretty much understand the method. But do we know the reasons for the method? It's like being told as a kid not to do something. If we don't have a good reason not to do it, we're going to do it. We're rebels. It's in our nature. We have to care about the reasons to follow the rules!
But today we aren't rebels. We're students of baking and we're learnin' The Muffin Mixing Method with a very basic adaptable muffin recipe! Did you know that there was an actual culinary method for this? Well, you do now!
The Muffin Mixing Method is used for making most all muffins, quick loaf breads, pancakes, and waffles. For all of these products we want something that produces a tender and fluffy crumb. In order to get there, we have to keep the gluten under control. It is pretty easy to do that, if you know the method.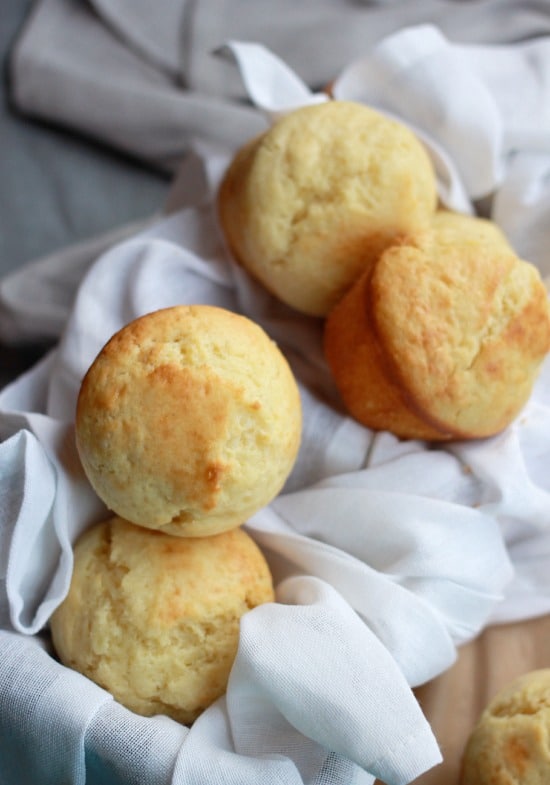 METHOD:
Step 1: Mix together your dry ingredients. I always sift my ingredients together in a large bowl just to make sure there aren't any large pieces in my flour or sugar. Then I give them a quick whisk, just to make sure they are evenly distributed. Dry ingredients include: flour, sugar, salt, baking powder or soda, and spices such as cinnamon, nutmeg, cardamom, etc…
Step 2: In a separate bowl, mix together all wet ingredients. Wet ingredients are mixed separately before being added to the dry. Gluten starts to develop as soon as the flour gets wet. Mixing the two together separately keeps us in control of the gluten and it's development.
Wet ingredients include: eggs, milk or cream, liquid fat, vanilla, and other wet ingredients such as sour cream, banana, pumpkin, etc… Note that the fat needs to be liquid when using the muffin method. We want the fat evenly distributed completely throughout the batter and since we aren't creaming butter and sugar together it needs to be liquid. Butter can be used, but it must be melted.
Step 3: Pour the wet ingredients into the dry ingredients and gently mix together. This is the crucial part in the muffin mixing method. You want to gently fold the dry ingredients into the wet just until moistened. The batter will be lumpy but that's ok! The more your mix the more the glutens will develop creating a tough muffin and it can also cause tunneling through the baked good. It shouldn't take longer than 10 seconds of mixing to get it all combined.
Step 4: Bake! Time and temperature will vary depending on if you are making large muffins, mini muffins, or a loaf bread.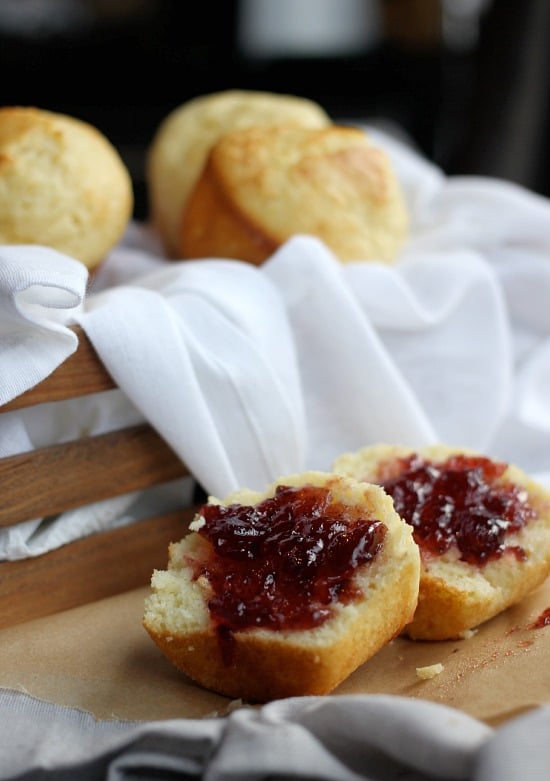 To recap: Mix all the dry ingredients together, mix all the wet ingredients together, pour the wet into the dry and gently mix, and bake! Easy peasy!
So now that you know the rules you will never overmix your batters again. Right?
As a reward for being such good students today, I have two awesome recipes coming up for you this week using the Muffin Mixing Method! I'm pretty pumped about it and you should be too! One of them involves filling waffle batter with sharp cheddar cheese and fresh rosemary…Oh yeah.
Check out the other posts from the "Back to Bake-sics" Series: 
5 Ingredient Perfect Chocolate Chip Cookies
6 Ingredient Oatmeal Raisin Cookies
Basic Muffin Recipe
This is a basic muffin recipe. It can be made as is or adapted with savory or sweet add ins. As is, it would be a great replacement for corn bread or a roll with soup or stew or with jam for breakfast.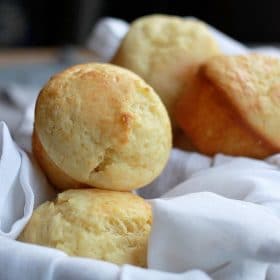 Ingredients:
2 cups all-purpose flour
1/2 cup sugar
1/2 tsp kosher salt
1 TBSP baking powder
1 cup milk
2 eggs, room temperature
1/4 cup oil or melted butter
Directions:
Preheat oven to 400ºF.
Prepare a muffin tin with non-stick spray or paper liners. Set aside.
In a large bowl sift together all dry ingredients: flour, sugar, salt, and baking powder. Give the dry ingredients a quick whisk to make sure they are all evenly distributed.
In a separate bowl whisk together the wet ingredients: milk, eggs, and oil.
Pour the wet ingredients into the dry ingredients. Using a rubber spatula quickly mix the two together just until the dry ingredients are moistened. This should take just about 10 seconds. The batter will be lumpy!
Fill muffin tins about 3/4 full.
Bake at 400ºF for about 15-20 minutes, rotating the pan 1/2 way through baking, until a toothpick comes out clean from the center.
All images and text ©
.